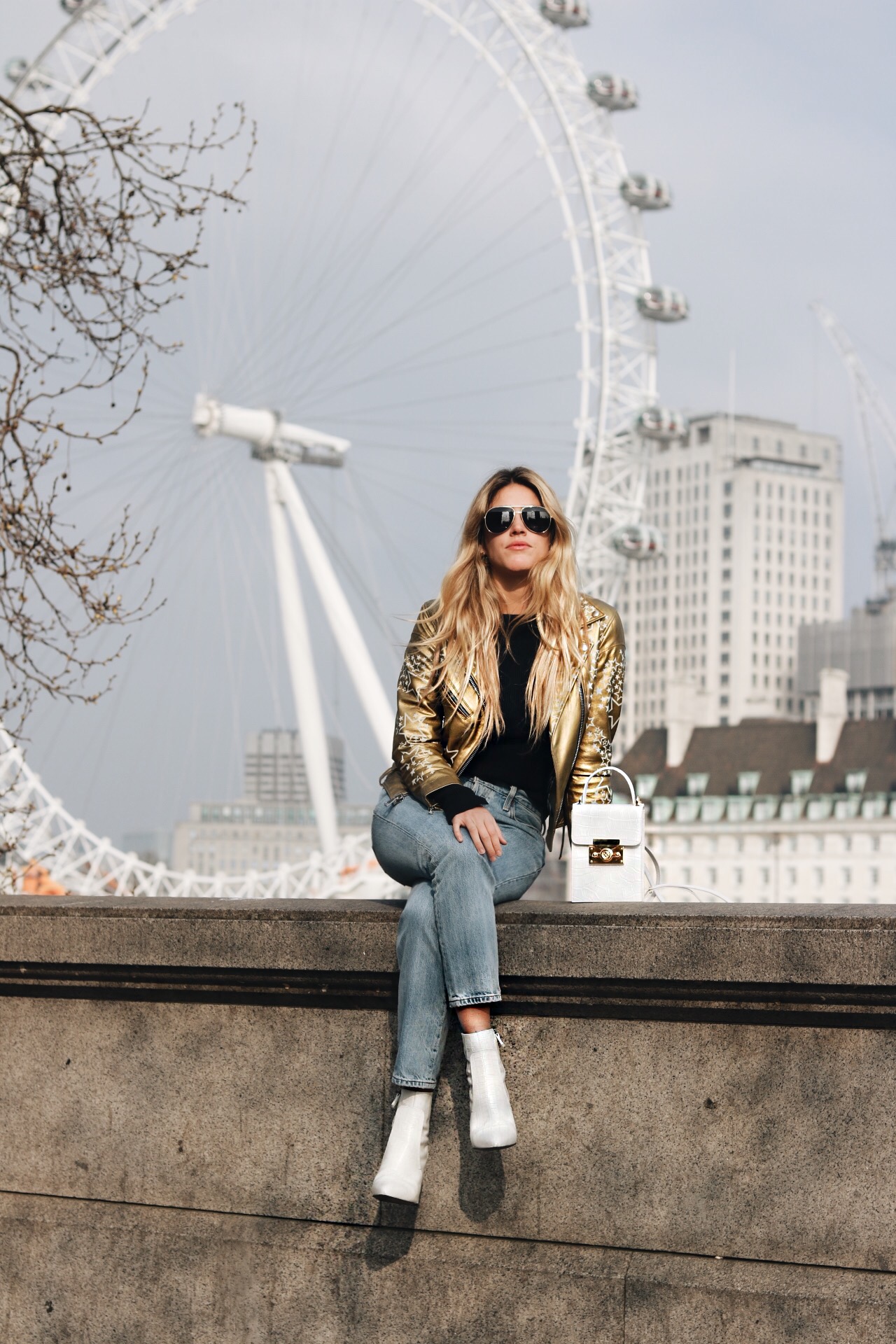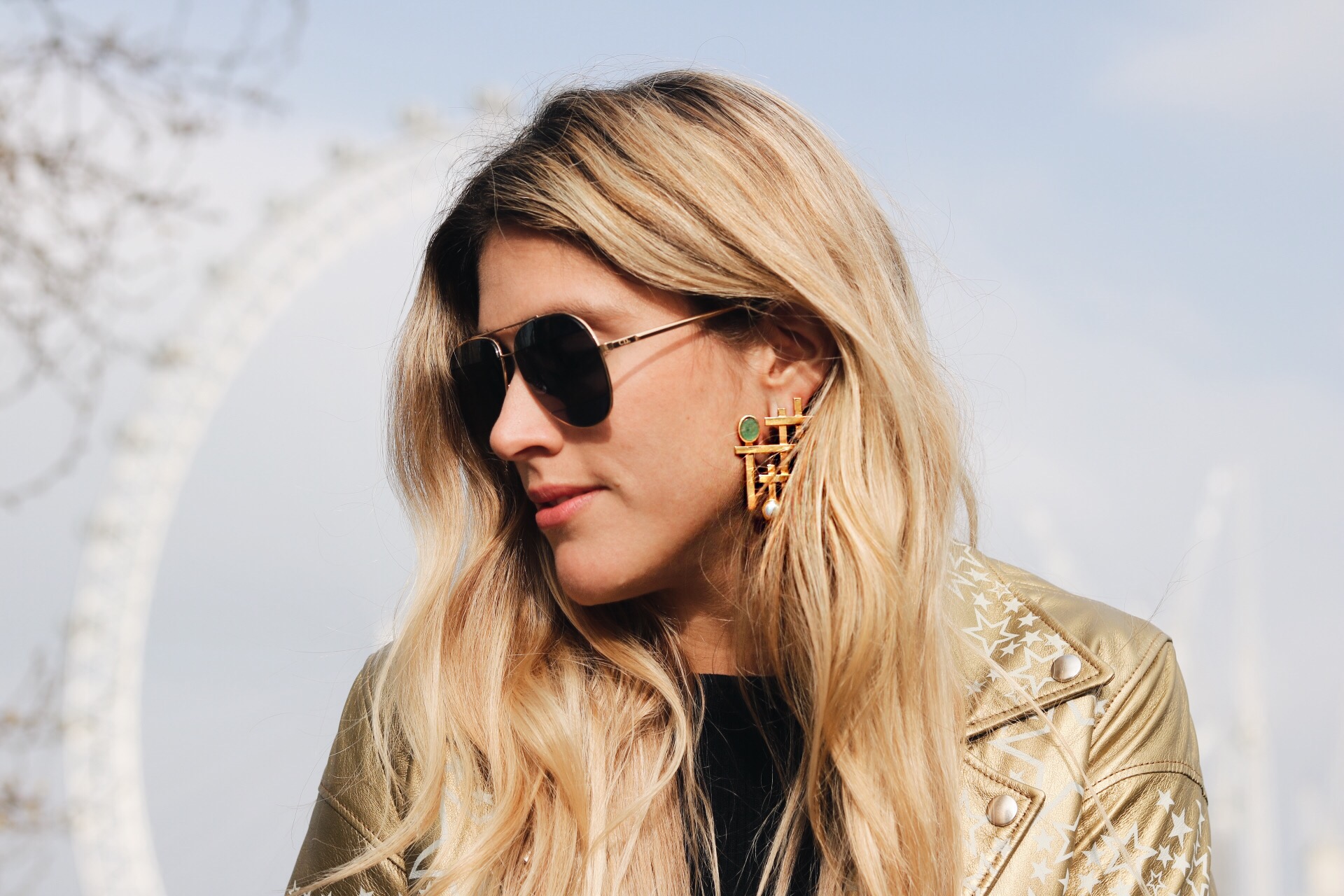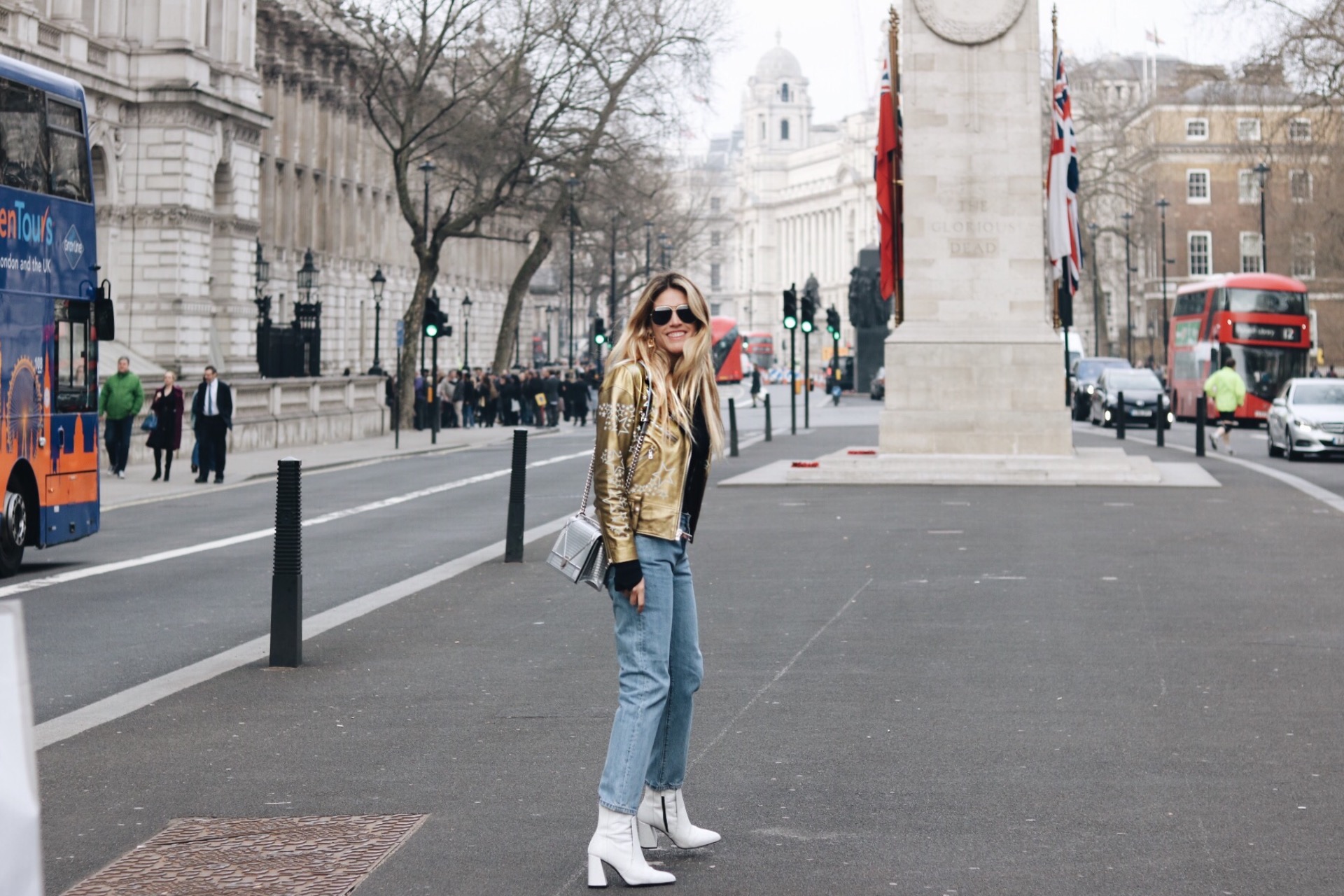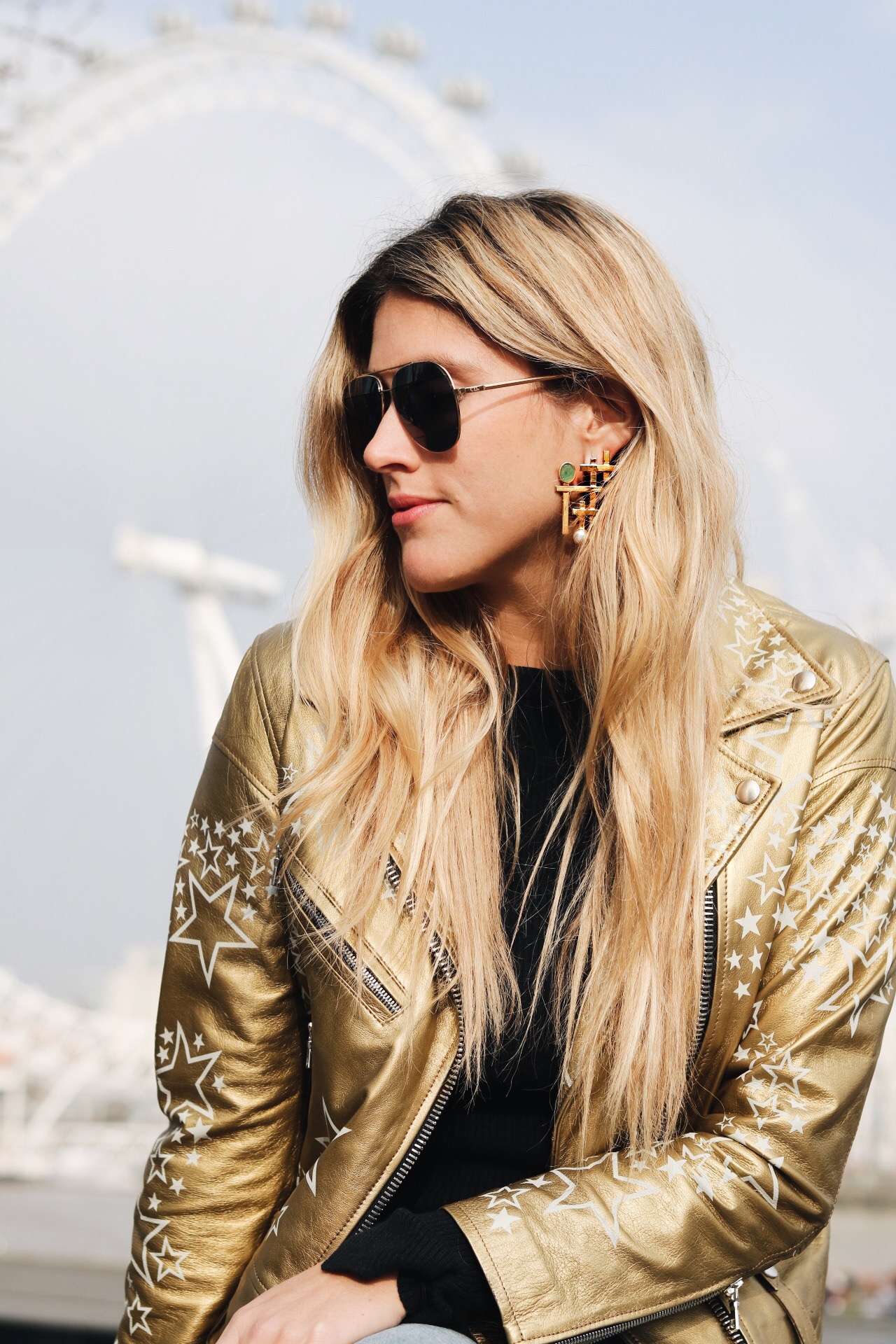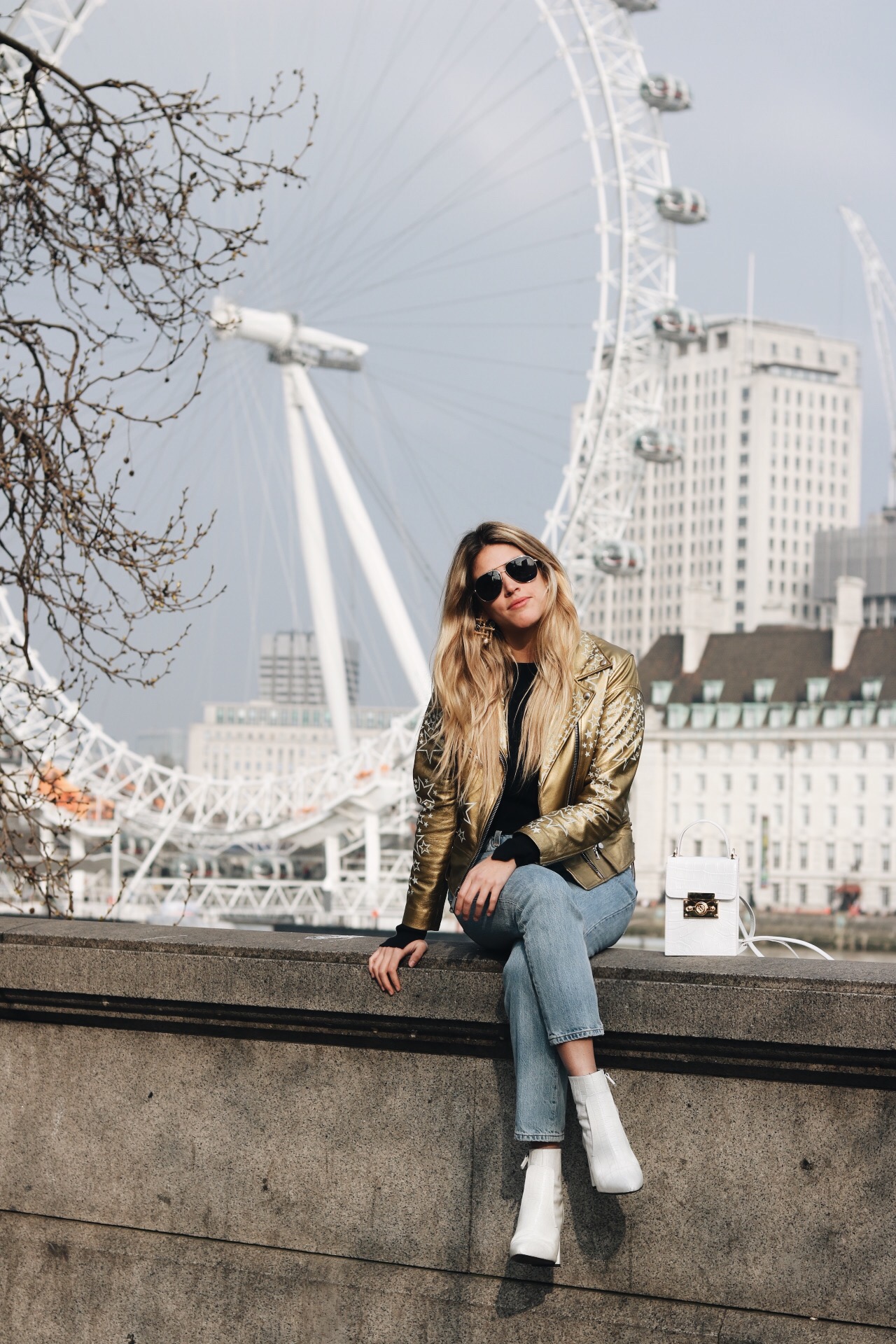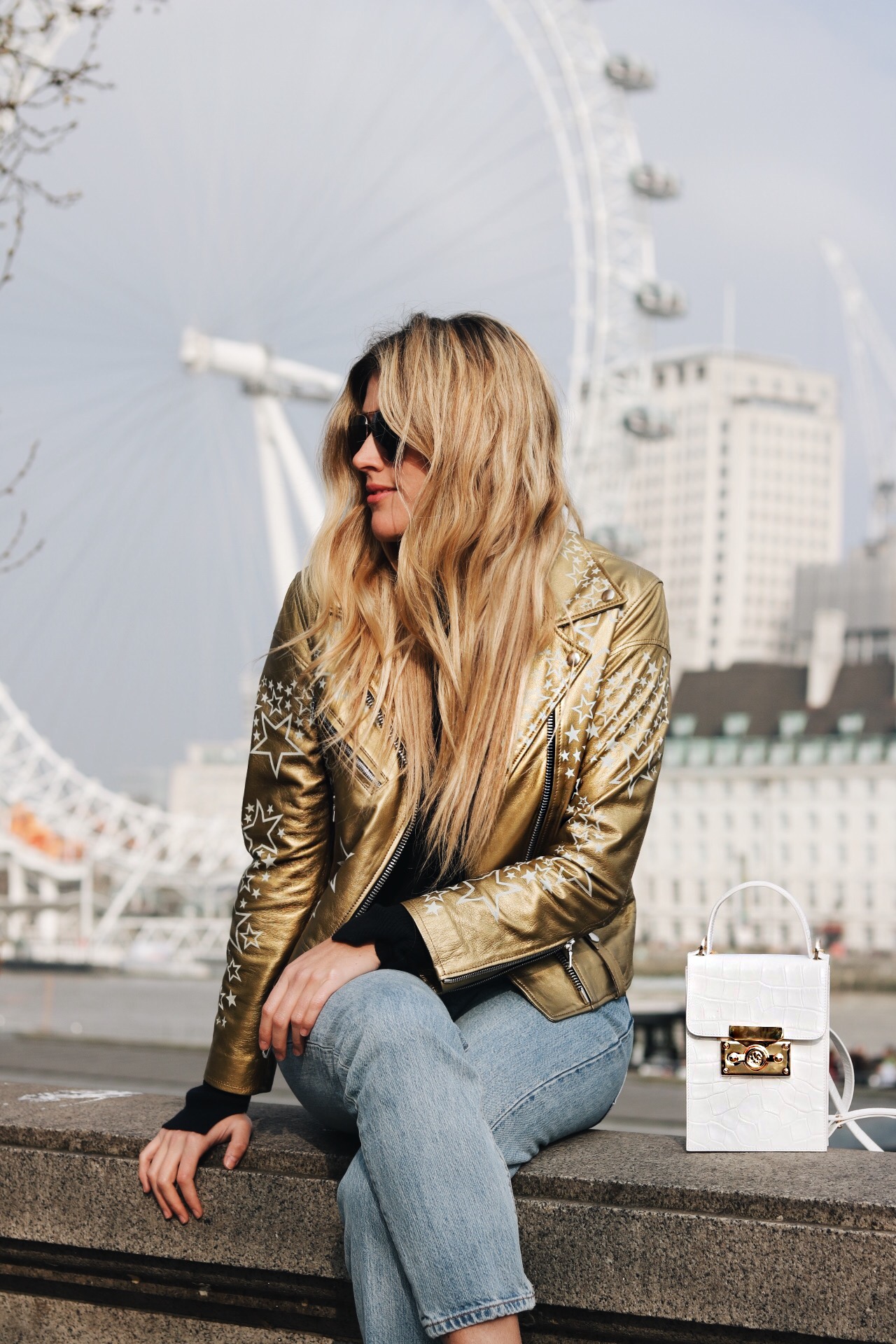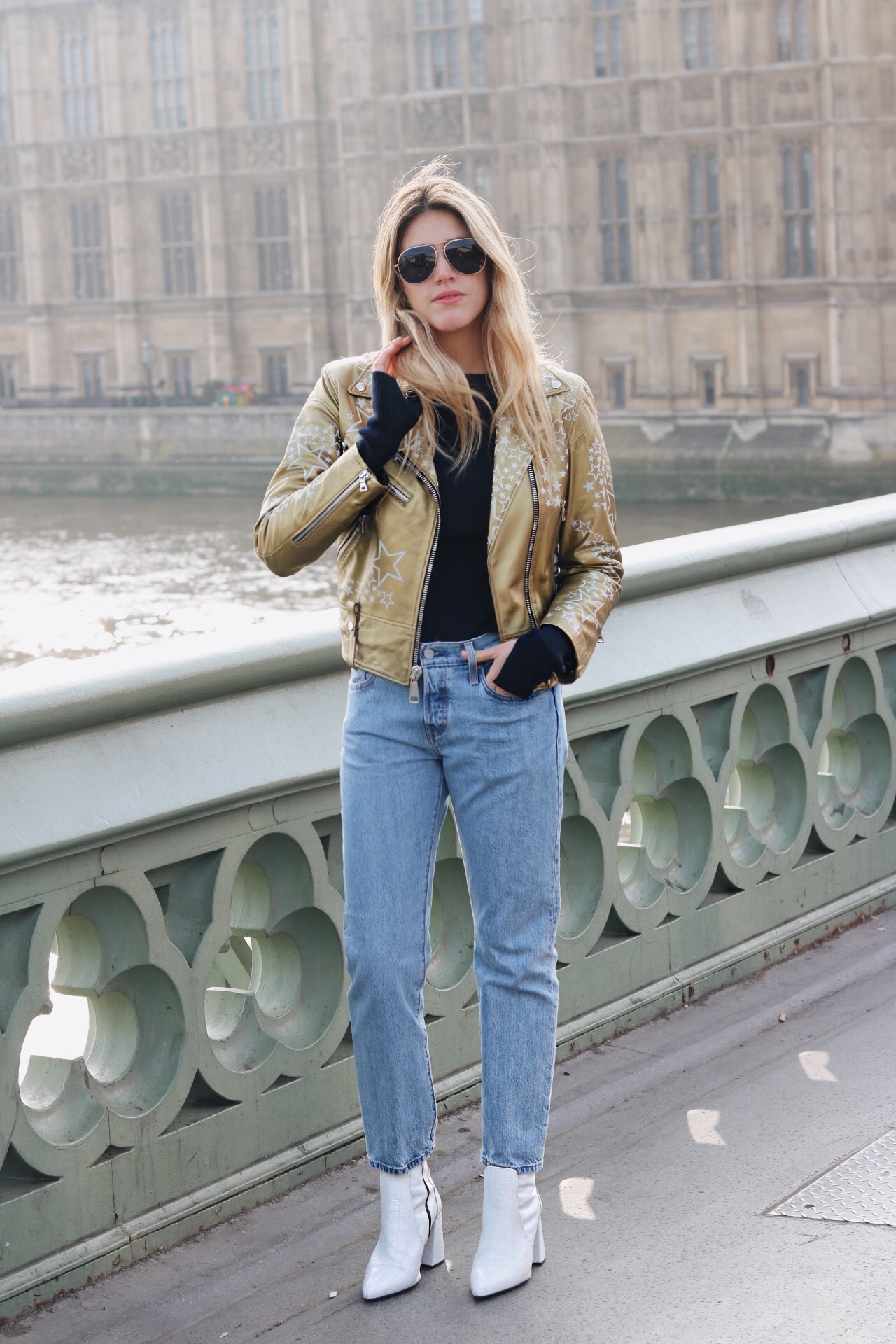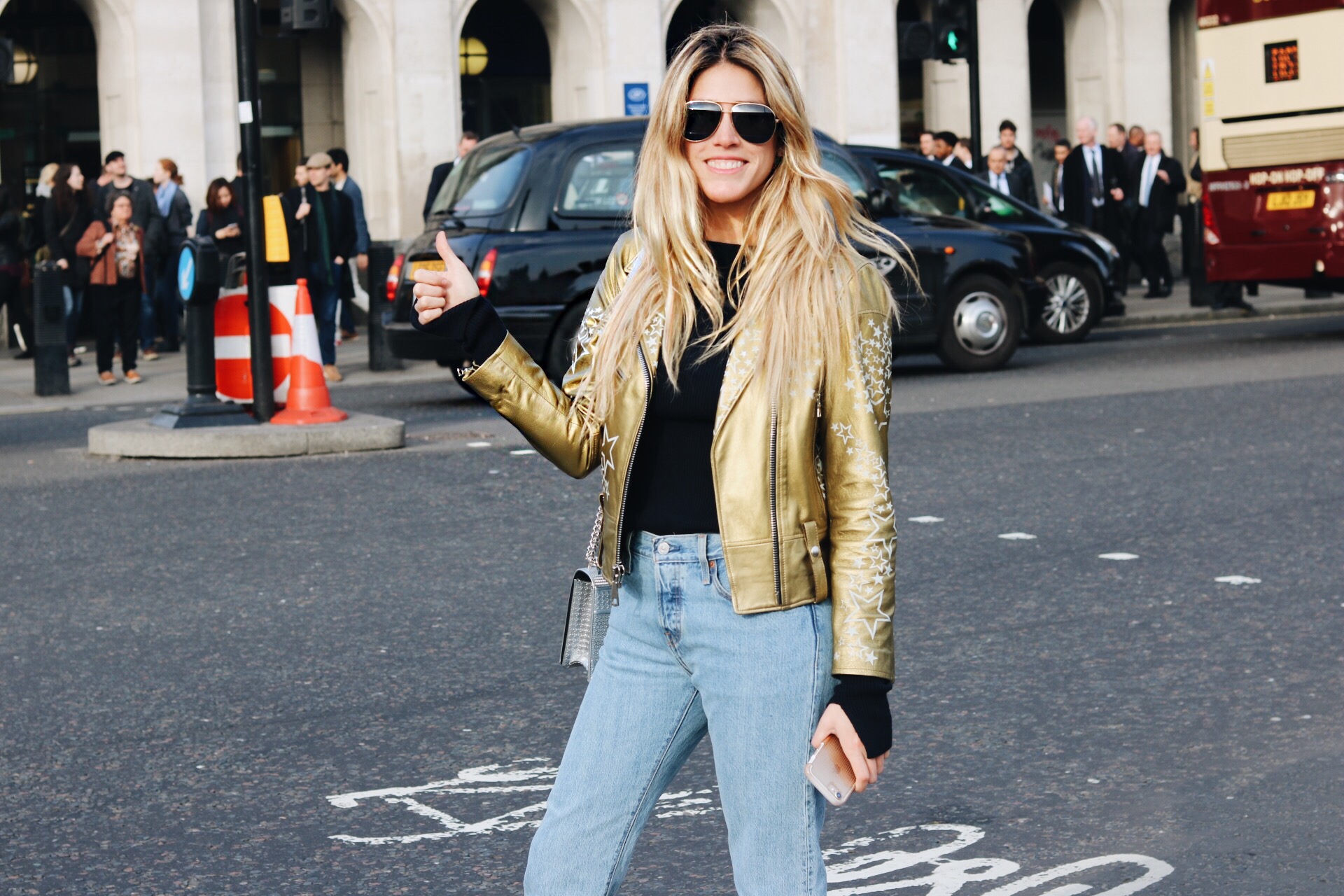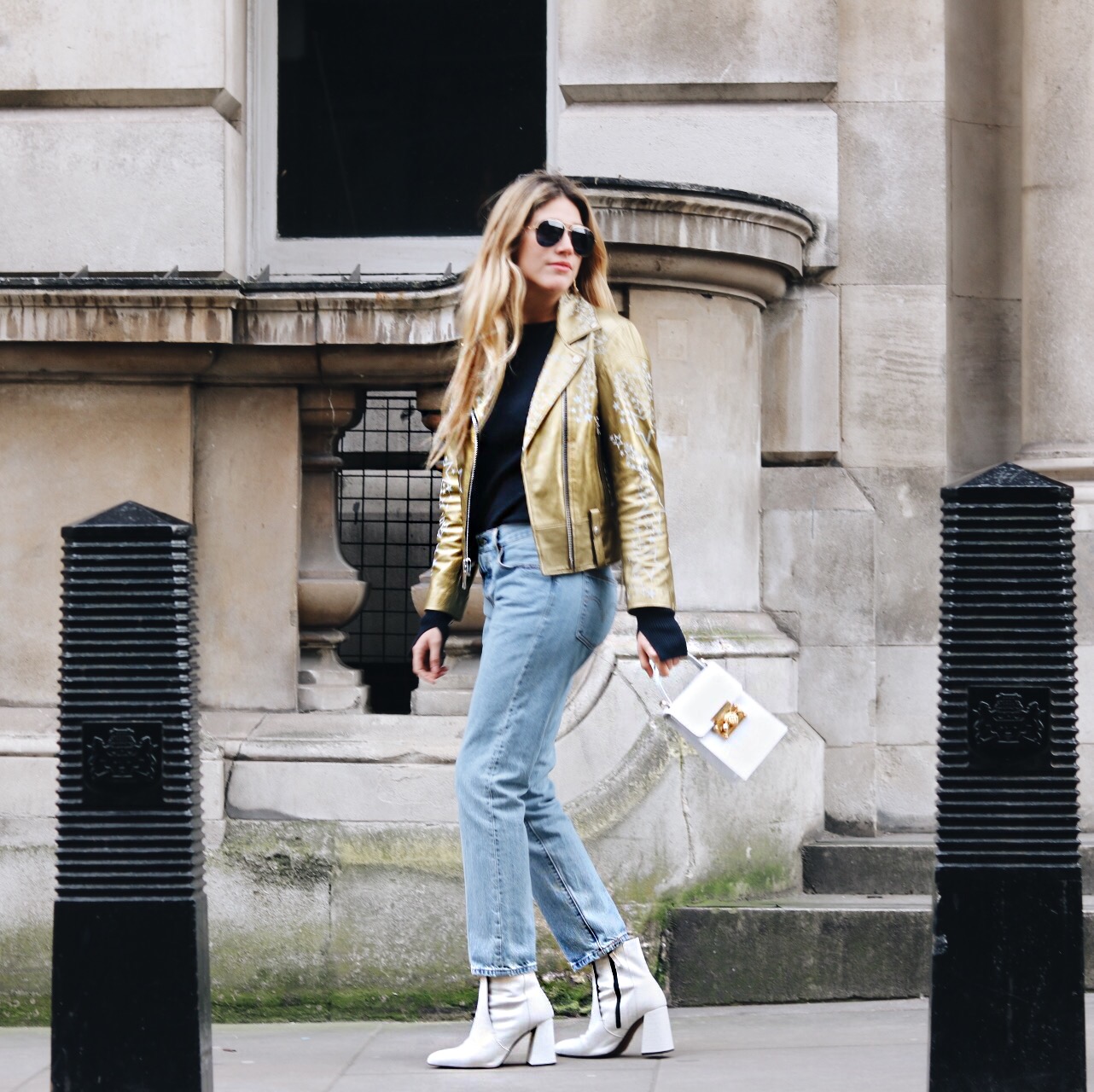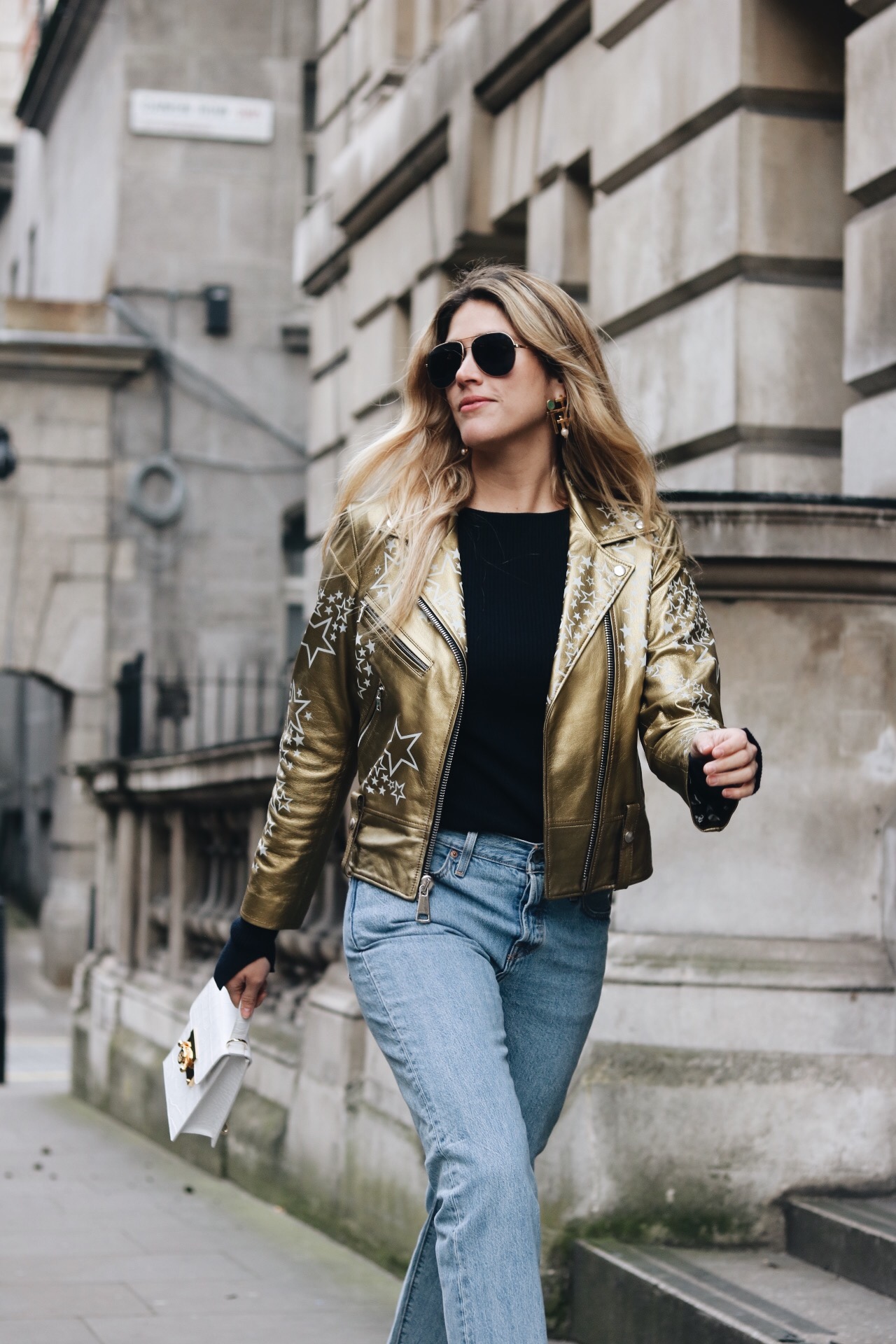 Gold, metallics, stars! Do it all, even more if you are away from home! Metallics are definitely one of the biggest trends this season and it is so much fun to wear!
In my latest trip to London, I wanted to wear this gold Dancassab jacket all day, it's gorgeous and it has small white stars on it! I wanted it to stand out, so I kept the rest of the outfit more simple, white bag and boots, Levis jeans y black top.
Los metálicos son, sin duda, una de las tendencias más populares para esta temporada ¡y también una de las más divertidas! En mi más reciente viaje a Londres, quería usar esta chamarra de Dancassab todos los días, está hermosa y tiene pequeñas estrellas blancas impresas. Como quería que esta pieza estelarizara el look, mantuve el resto del look más sencillo, con botas y bolsa blancas, jeans Levis y top negro.