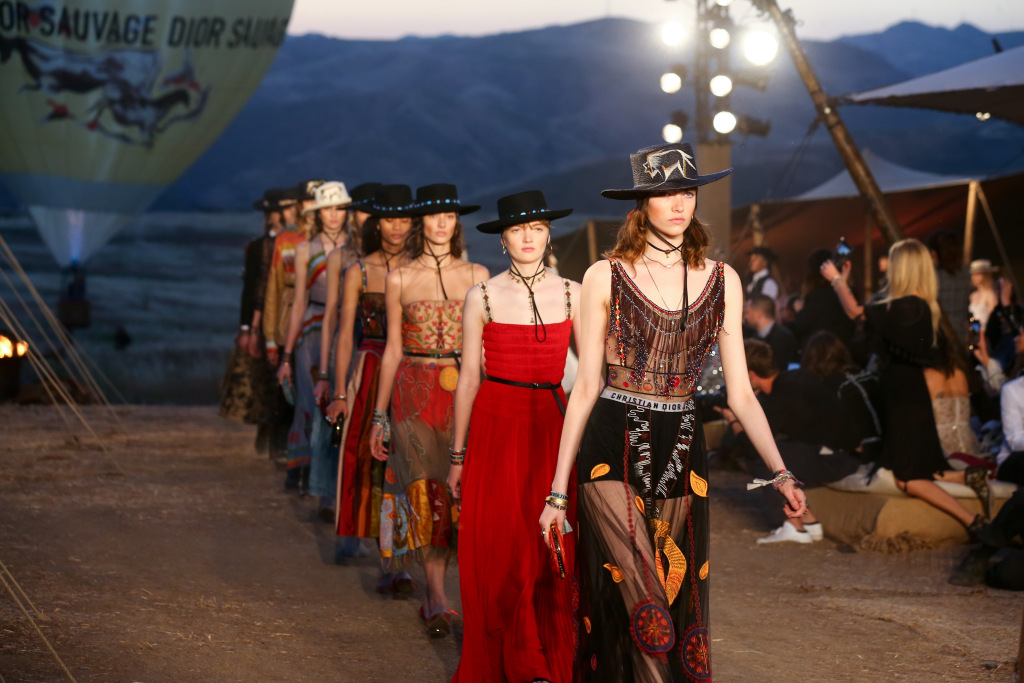 What a show! And what a trip! 
The Dior Cruise 2018 runway show was a bohemian paradise. First, the scenery of Upper Las Virgenes Canyon Open Space Preserve, in the Santa Monica Mountains, in California. The sunset in the californian desert was the perfect place to show a collection inspired in the Wild Wild West. 
And the collection seemed to camouflage in this desert, all in brown, nudes, ocher and black and white. I loved all the sheer skirts, embroidered flowers, amazing prints and big fur coats. 
Oh, and the hats! Those were one of the my favorite It pieces of the show!
I can't wait to wear those red dresses and black sheer skirts around the city.
Going to a Dior show for the first time ever was like living a dream and I was so lucky for this experience. 
El desfile de Dior Cruise 2018 fue un paraíso bohemio. Primero, el paisaje del Cañón Las Virgenes, en las Montañas Santa Mónica, en California. El atardecer en el desierto californiano fue el lugar perfecto para mostrar su colección, inspirada en el Viejo Oeste. 
Todas las prendas parecían camuflarse con la naturaleza del desierto, todo en colores café, nude, rojos, blanco y negro. Me encantaron las faldas con transparencias, flores bordadas, increíbles estampados y grandes abrigos de pieles. 
Ah, y los sombreros me fascinaron. Esos fueron de mis piezas statemente favoritas del show. ¡No puedo esperar ya usar los vestidos y las faldas en la ciudad!
Ir al show de Dior por primera vez fue como vivir un sueño y amé toda la experiencia.