A day with Tom Ford's Make up experts and my Top Picks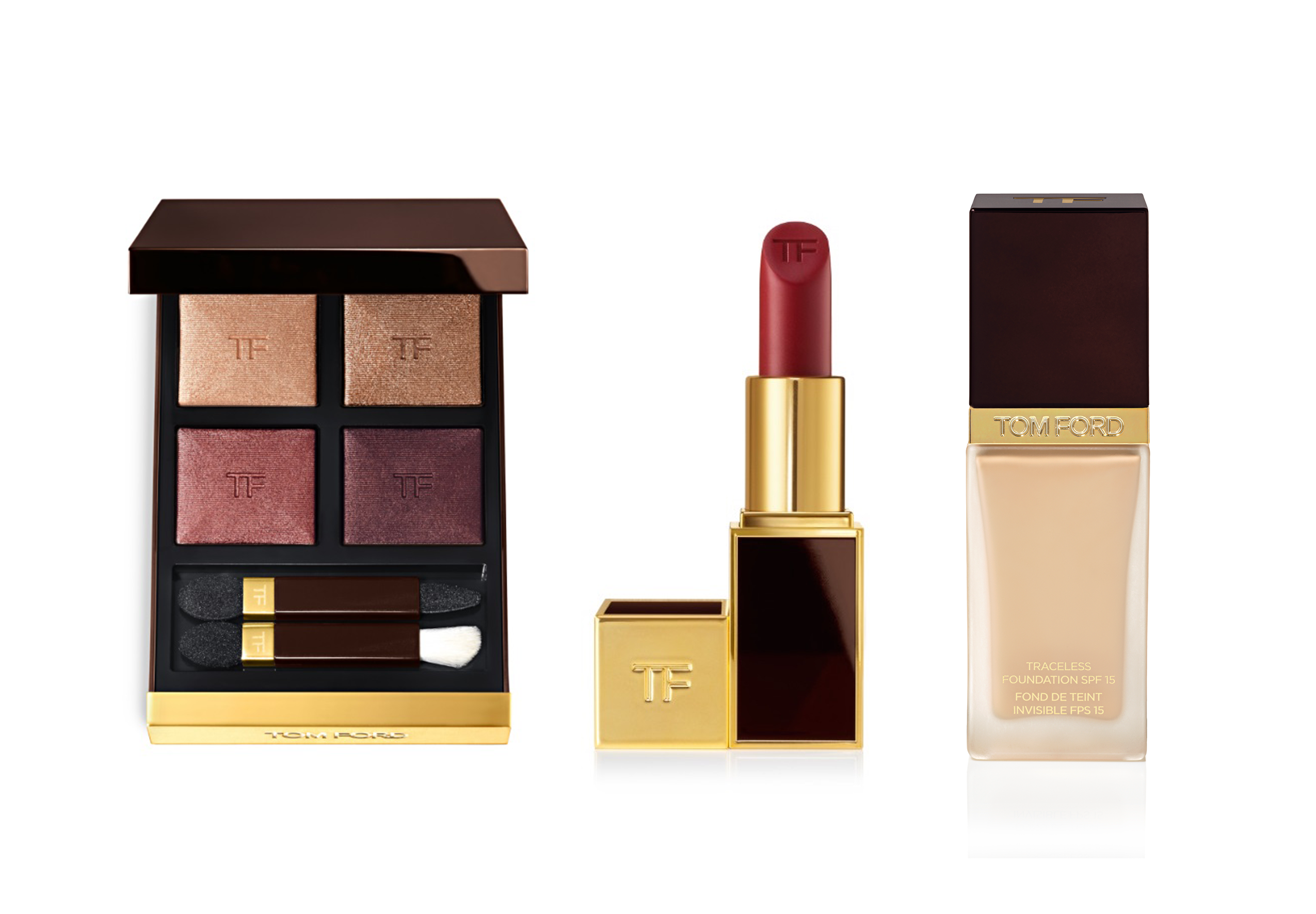 Summer has arrived and with it the excitement and madness over Tom Ford's new Color beauty collection. Every year just like clockwork social media goes crazy hyping over the intensiveness and the smoothness of the eyeshadow palettes and the impeccable formulas Tom Ford has to offer, and 2017 was no exception.
This year I was lucky enough to spend the day at one of St. Regis Hotel suite, to be introduced the released products first hand by Beauty experts and got myself pampered by them with this luxury line.
Un día con el Equipo de belleza Tom Ford y mis Productos Favoritos
El verano llega y con el la emoción y locura sobre la nueva Colección de Belleza de Color que Tom Ford tiene para nosotros. Cada año las redes sociales se vuelven caóticas llenas de comentarios sobre la intensidad y suavidad de las paletas de sombras de ojos y las impecables fórmulas en los productos de Tom Ford y el 2017 no es la excepción.
Este año tuve la suerte y la oportunidad de pasar un día en una de las suites del Hotel St. Regis, además de conocer y ser consentida con los productos lanzados en la nueva colección de Tom Ford de la mano de Expertos del Equipo de belleza.
THE SKINCARE LINE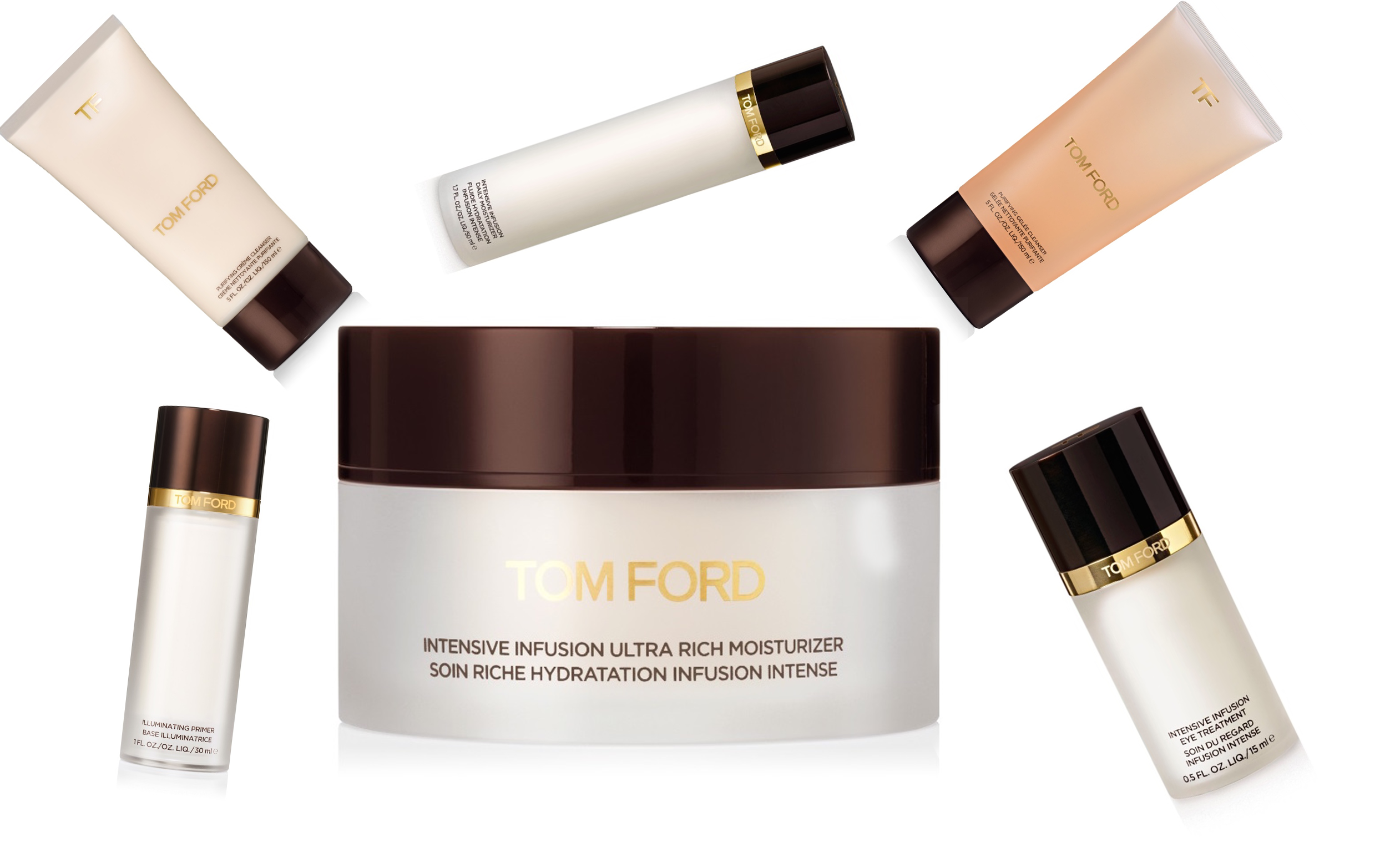 One of my greatest pleasures is skin care, I am a huge believer that the best foundation you can wear (Followed by Tom Ford Traceless Foundation, of course!) is a glowing healthy skin, and that's the kind of look I achieved with this range of products…the most natural looking glowing healthy skin and an ultra-soft and soothing feeling.
Like great artists say, ' Better off to start with a fresh, clean canvas' and So I did. I gravitated towards the Purifying crème cleanser as the first step, with a very light and gentle feeling it helped me clean my skin and left a very vibrant tone to it.
I followed this step by discovering my next Holy Grail combo for skin care, the 'Intensive Infusion' Ultra-Rich Moisturizer and the Intensive Infusion Face Oil. I'm in love with these two together! The purifying component in this product leaves your skin beyond soft, hydrated, nourished and radiant. I was amazed by how lightweight, concentrated and luxurious the formula felt on my skin and how the effect seem to last all day.
Uno de mis más grandes placeres es el cuidado de la piel, siempre he creído que la mejor base que puedes utilizar (Seguida de la Traceless Foundation de Tom Ford, Por supuesto!) es una piel radiante y sana, y ése es el tipo de look que se logra con estos productos.. una piel naturalmente luminosa y sana, seguida de una sensación ultra suave y calmante.
Como dicen los grandes artistas 'Nada mejor que empezar con un lienzo fresco y limpio'. Comencé con la Crema Limpiadora Purificadora (Purifying crème cleanser) como mi primer paso para una base perfecta, con una sensación muy suave y ligera me ayudó a limpiar mi piel y deshacerse de todas aquellas impurezas y la dejó con un tono muy vibrante.
Después seguí con el descubrimiento de lo que será mi próximo Santo Grial para el cuidado de la piel. El Hidratante ('Intensive Infusion' Ultra-Rich Moisturizer) y El Serum (Intensive Infusion Face Oil) de la línea. La combinación de estos dos me tiene enamorada!
El componente purificador de estos productos deja la piel súper suave, hidratada, nutrida y radiante. Me impresionó bastante que a pesar de ser una fórmula tan concentrada y lujosa tiene una sensación muy ligera cuando la aplicas sobre la piel y disfrutas de su efecto todo el día.
THE MAKE UP COLLECTION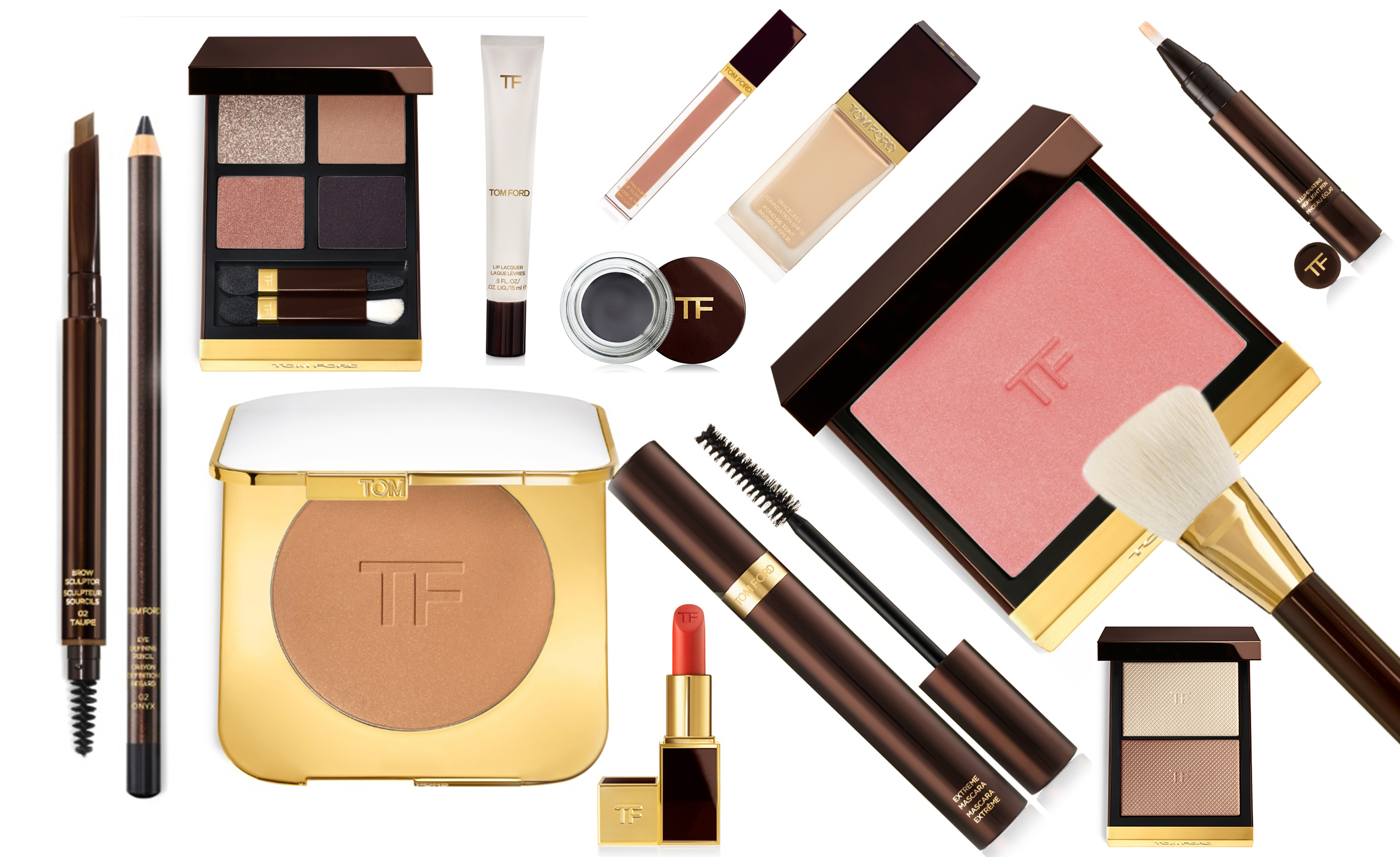 Sexy eyes, bold cheeks and bright lips create Tom Ford distinctive look, which you can achieve with the minimum effort and maximum effectiveness. From sheer, soft and elegant to sexy, edgy and glamorous, This color collection allows you to express yourself to show a true reflection of your mood, or your own style.
The central key to this collection is a range of ten eye shadow quads perfectly design and balance with a selection of harmonised colors and textures. Smooth and buttery on the lid, and a long lasting effect describe perfectly this magnificent eyeshadow. Whether you choose the Eye Defining Pencil or the Noir Absolute to accentuate the look or you go bare and top it off with the Extreme Mascara, you can't really go wrong with this product.
Ojos sensuales, mejillas atrevidas y labios brillantes crean el look distintivo de Tom Ford, el cual se puede lograr con el mínimo esfuerzo y la máxima efectividad con ésta línea de productos. Desde Suave y elegante hasta sensual, atrevida y glamurosa, esta colección te permite expresarte plenamente y mostrar un reflejo verdadero de tu estado de ánimo, y de tu estilo personal.
La pieza central en esa colección es una selección de diez paletas con cuatro sombras de ojos perfectamente diseñadas y balanceadas con una armoniosa variación de colores y texturas. Suave y cremosa sobre el párpado y un efecto duradero describen perfecto estas sombras de ojos. Ya sea utilizando el delineador en Lápiz (Eye Defining Pencil) o en Gel (Noir Absolute) para acentuar el look de ojos o simplemente complementarlo con la máscara de pestañas para unas pestañas increíbles, todo puede funcionar con estos productos.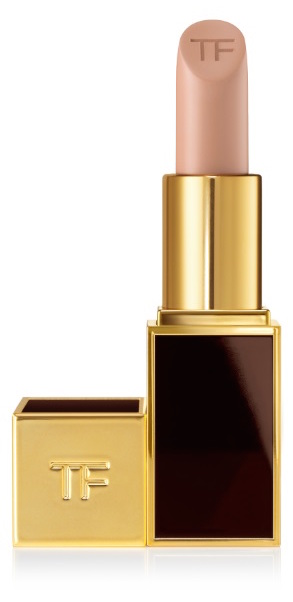 When it comes to a good lip product I'm all in, and when I say good I mean crazy amazing good. This line comes with
eighteen different classic color choices from soft nudes to flaming hot red and dark maroons, and a combination of natural exotic ingredients like Soybean seed extract, Brazilian Murumuru butter and chamomile flower oil that give your lips an ultra sft texture, easy application and a polished finish. I trid on the Lip Lacquer for a more dramatic look and let me tell you I was Impressed, it gave me a translucent shine that seals the lips with powdered prcious pearls, creating a reflective sheen and a luxuriously soft feel. I used it on top of a lip color to give it a more dramatic effect on my look, but you can also wear it on bare lips for an elegant and sophisticated accent, depending on what you're going for.
The flexibility of this line and the variation on products, textures and colors are just what every woman needs in her makeup arsenal, I had a lot of fun experimenting, swatching and creating a look with this collection and getting to know them a little better next to the experts, I hope you enjoy them as much as I did!

Cuando de un buen producto para labios se trata, tienen toda mi atención, y cuando digo bueno me refiero a sorprendentemente increíble. Esta línea de labiales viene con dieciocho diferentes colores clásicos para escoger, desde nudes muy suaves hasta rojos intensos y marrones oscuros. Cuenta con una combinación de ingredientes exóticos como el extracto de semilla de soja, mantequilla de murumuru brasileña y aceite de flor de manzanilla los cuales le dan a los labios una textura ultra suave, permiten su fácil aplicación y un acabado pulcro.
Probé el Lip Lacquer para una apariencia más dramática y déjenme decirles, quedé totalmente impresionada!
Me dio un un brillo transparente el cual sella los labios con perlas preciosas pulverizadas, creando un brillo reflector y una sensación lujosamente suave. Lo utilicé encima de mi labial para darle un efecto más dramático, pero también puede utilizarse individualmente para un acento elegante y sofisticado, dependiendo de lo que estés buscando.
La flexibilidad de ésta línea y la variación de sus productos, texturas y colores es exactamente lo que toda mujer necesita en su arsenal de cosméticos. Me divertí muchísimo experimentando, probando y creando un look con esta colección y conociendo los productos al lado de los expertos. Espero los disfruten tanto como yo lo hice!