Las colecciones pre-otoño 2018, traen consigo algunas de las mejores tendencias de la temporada. Entre ellas tenemos:
Cargo pants
El mundo de la moda por los momentos está dejando de lado al denim, por lo que los diseñadores están mirando a los "cargo pants" como los pantalones imprescindibles para la temporada Pre-otoño. Ya sea la versión de piernas holgadas de Sonia Rykiel o algo más ajustado como los de Dsquared2, estos pantalones serán una pieza bienvenida en tu armario. Además, cuentan con muchos bolsillos para guardar tu iPhone, tarjetas de crédito, protector labial y otras necesidades.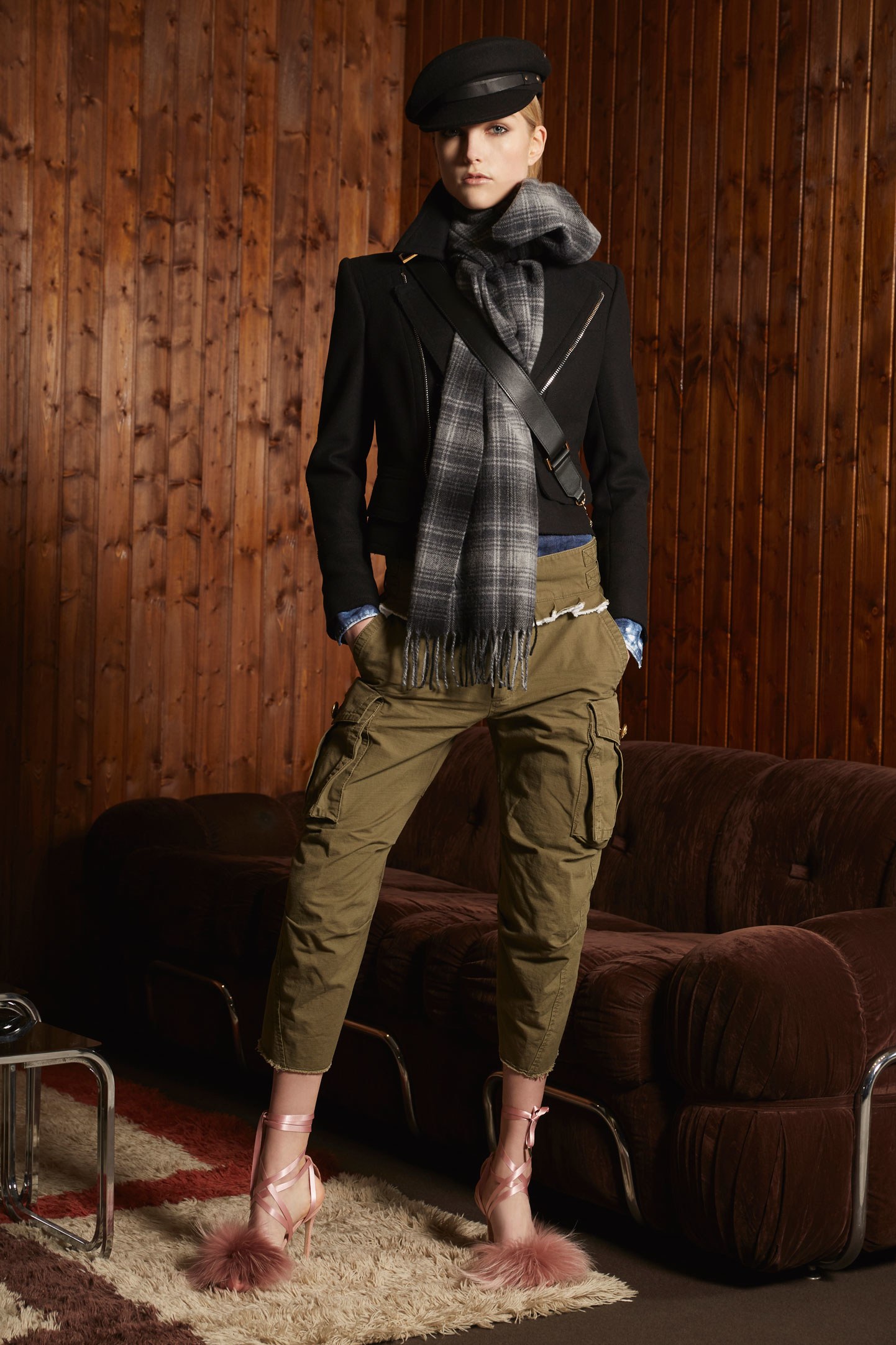 ---
Flowy and big
Hay que decir que algunos de los vestidos más destacados de las colecciones Pre-otoño, son decididamente poco sensuales. Las formas holgadas con estampados llamativos aparecieron en todas partes desde Gucci hasta Giamba, demostrando que un vestido artístico tiene un gran atractivo.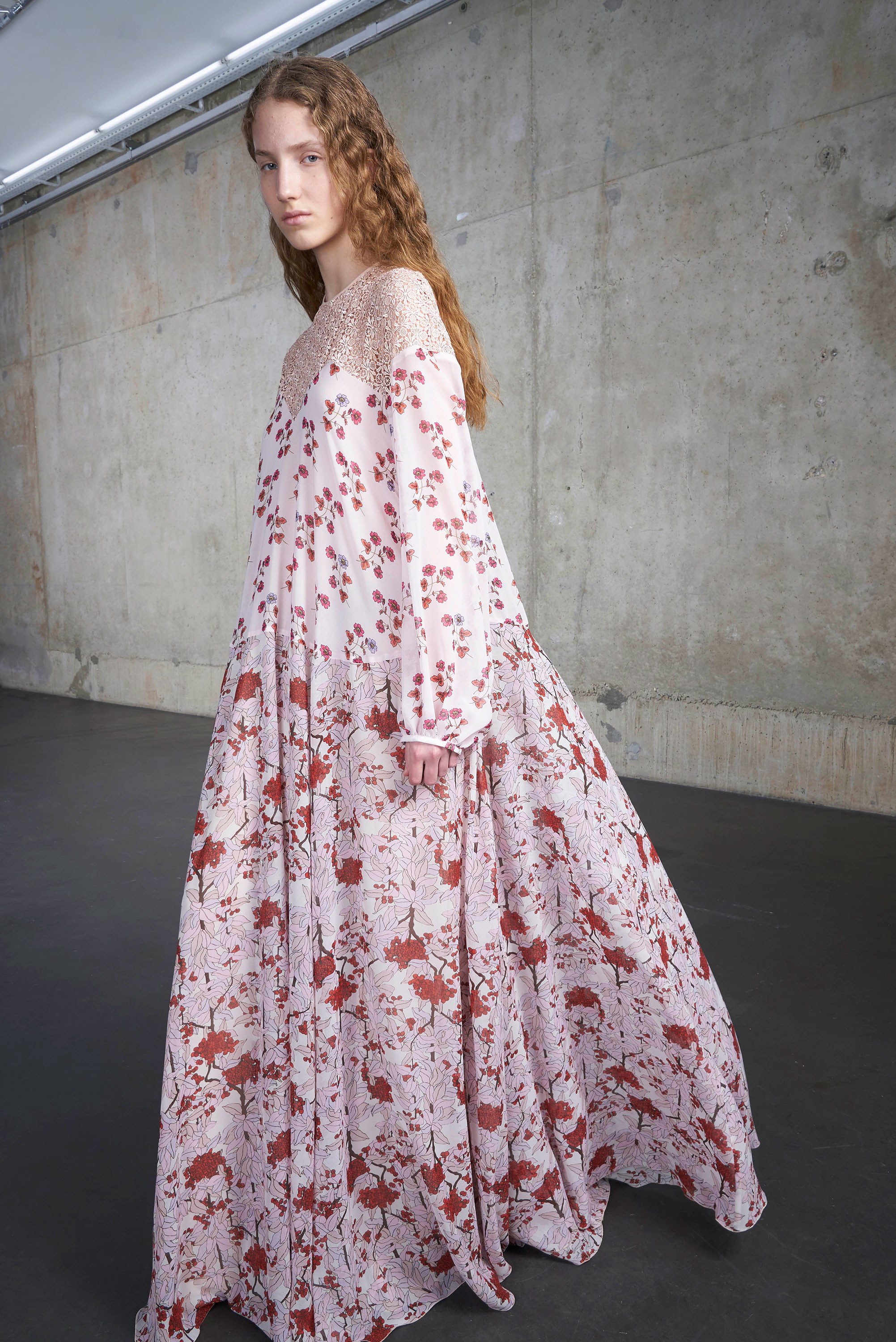 ---
The mini
Las minifaldas nunca pasan de moda, pero la longitud del muslo no ha estado a la vanguardia de la moda desde hace algún tiempo. Karl Lagerfeld resucitó esta silueta con su colección inspirada en la década de los 60 para Chanel. Por otro lado, en Valentino, Pierpaolo Piccioli vio la mini a través del lente de los libertinos años 80, mientras que Stuart Vevers le dio un giro rockero para Coach 1941.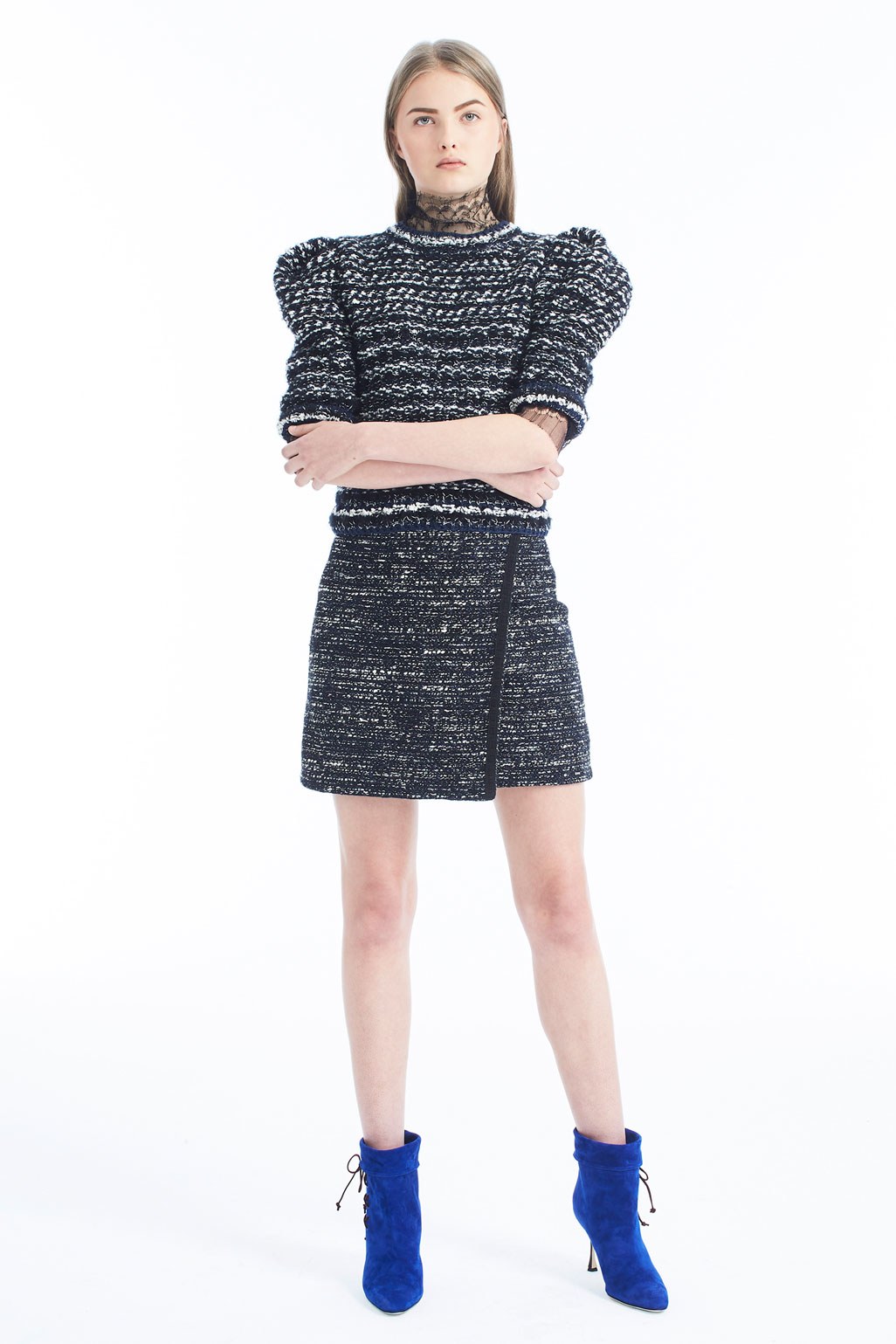 ---
Power suit
El regreso del "power suit" ha sido una de las tendencias más destacadas de la moda en los últimos tiempos. Para el Pre-otoño los diseñadores Lucie Meier de Luke y Jil Sander de Zac Posen, abrazan la silueta con una cintura más femenina.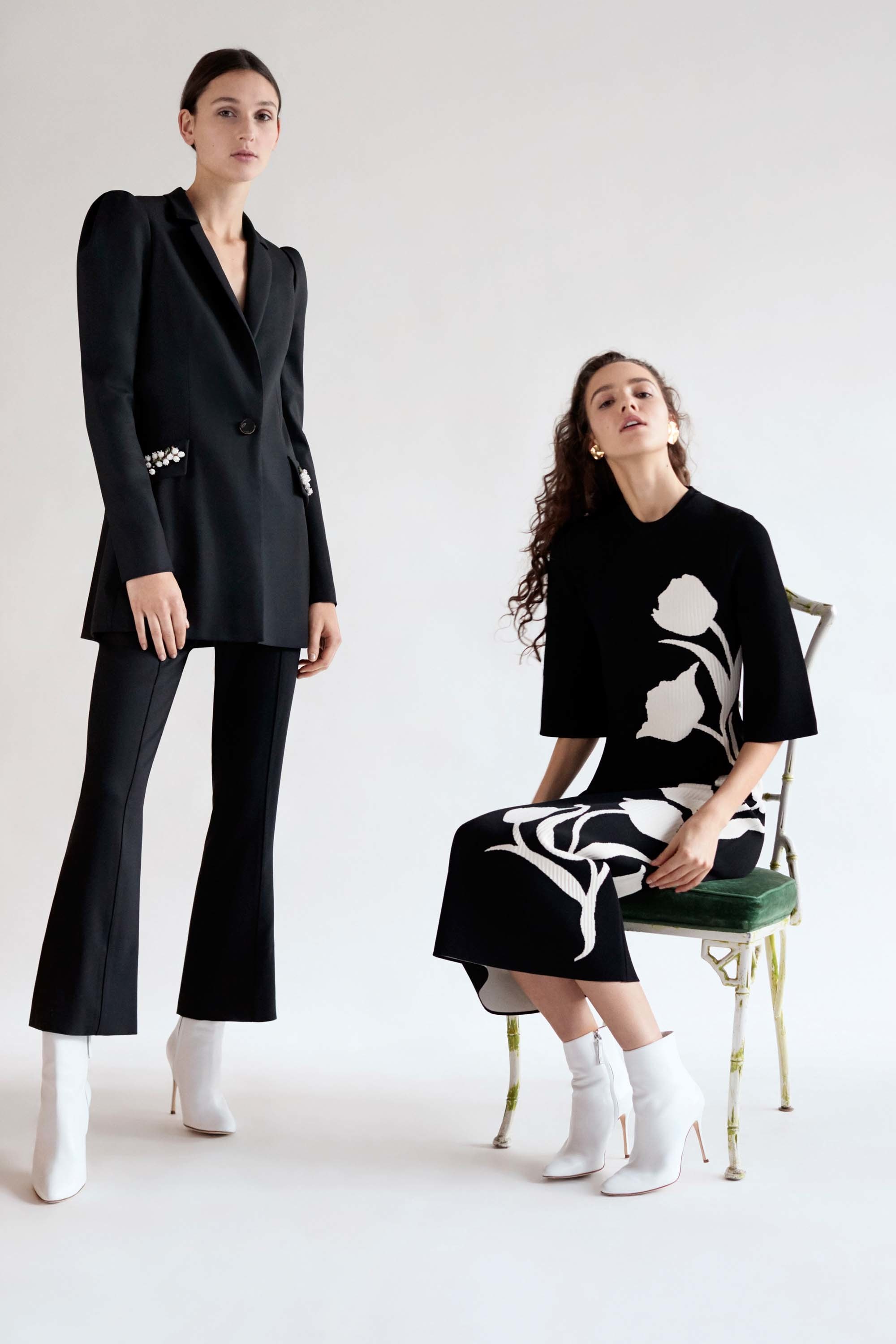 ---
Mark your waist
Christelle Kocher de Koché, Joseph Altuzarra y Sonia Rykiel de Julie de Libran, entre otros, pusieron el énfasis en la sección media esta temporada con cinturones audaces para acentuar la figura.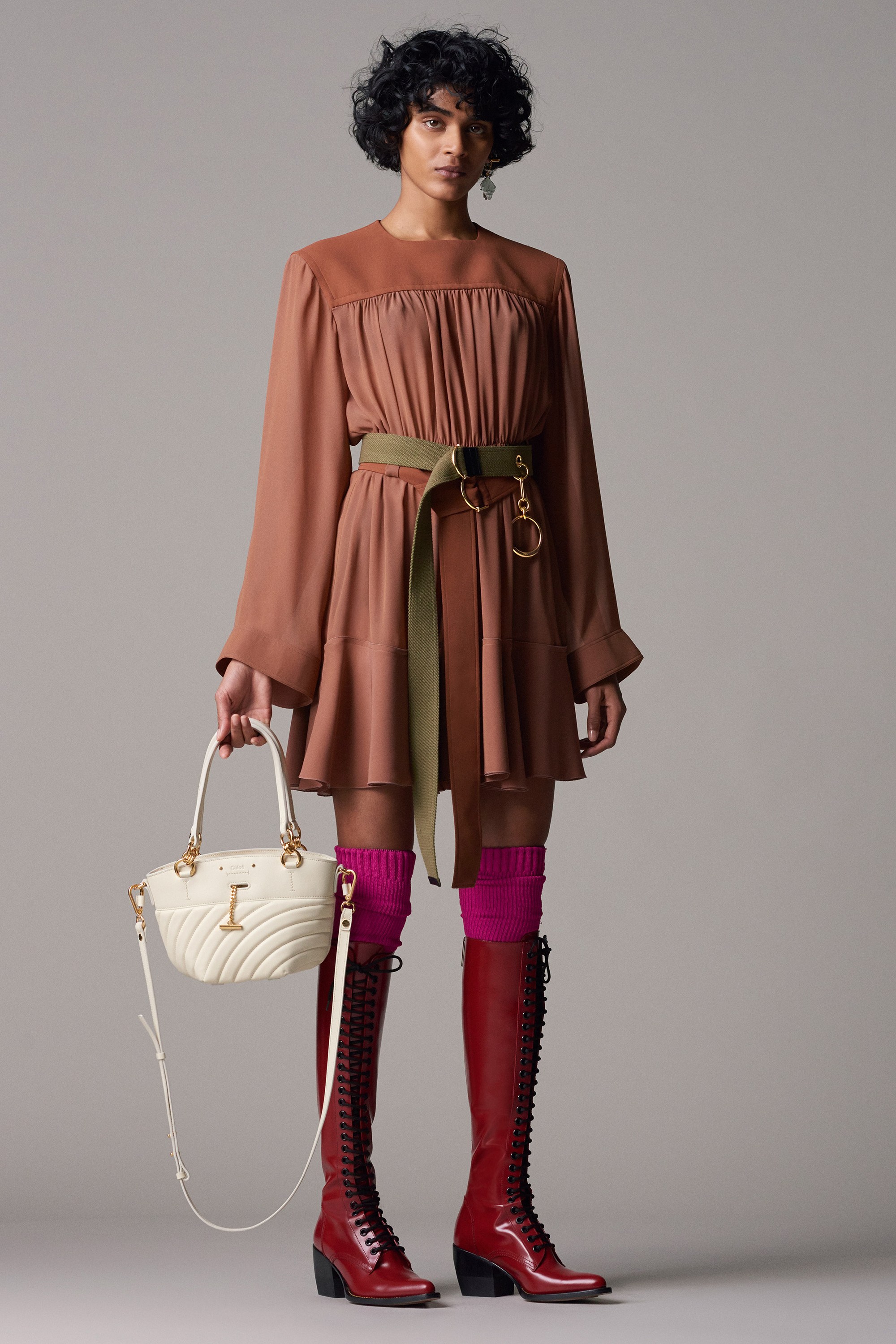 //////////
The Pre-Fall collections 2018, bring with them some of the best trends for the season. Among them we have:
Cargo pants
The world of fashion for the moment is leaving aside denim, so designers are looking at the "cargo pants" as the essential pants for the Pre-Fall season. Whether it's the loose-legged version of Sonia Rykiel or something more tight like those of Dsquared2, these pants will be a key piece in your wardrobe. In addition, they have many pockets to store your iPhone, credit cards, lip balm and other needs.
Flowy and big
It should be noted that some of the most prominent dresses in the Pre-Fall collections are decidedly not very sensual. Loose forms with striking prints appeared everywhere from Gucci to Giamba, proving that an artistic dress has great appeal.
The mini
The miniskirts never go out of style, but the length of the thigh has not been at the fashion forefront for some time. Karl Lagerfeld resurrected this silhouette with his collection inspired by the 60s for Chanel. On the other hand, in Valentino, Pierpaolo Piccioli saw the mini through the lens of the libertines 80s, while Stuart Vevers gave him a rocker turn for Coach 1941.
Power suit
The return of the "power suit" has been one of the most outstanding trends in fashion in recent times. For the pre-fall designers Lucie Meier of Luke and Jil Sander of Zac Posen, embrace the silhouette with a more feminine waist.
Mark your waist
Koché's Christelle Kocher, Joseph Altuzarra and Julie de Libran's Sonia Rykiel, among others, put the emphasis on the middle section this season with bold belts to accentuate the figure.