Sobre las pasarelas otoño 2018, debutaron algunos de los looks más brillantes y audaces que se han visto en años. Si eres una fashionista a la que le encanta probar las nuevas tendencias, no importa qué color de sombra de ojos o delineador escojas, morado, verde, amarillo o azul, solo debes asegurarte de llevarlo con confianza.
A continuación, te muestro algunos de los looks mas coloridos sobre las pasarelas:
En el show de Jeremy Scott, Gigi Hadid lució este look de ojo de gato de tinte naranja sacado de un escenario futurista o una película Scifi.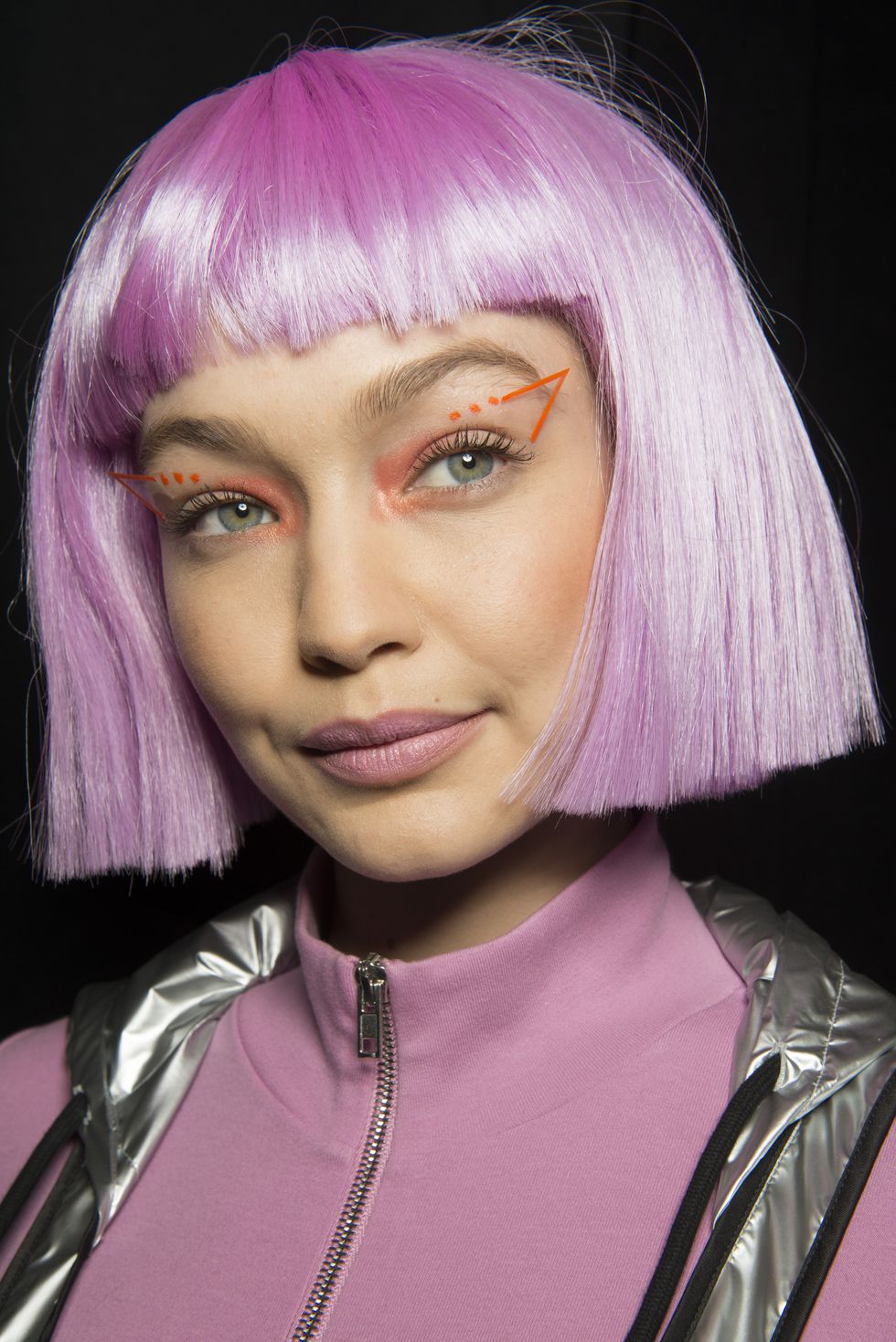 Un ojo de gato dramático que combina un delineado en rojo y negro, es uno de los looks característicos que Antonio Marras ideó, junto a una piel fresca y labios al natural.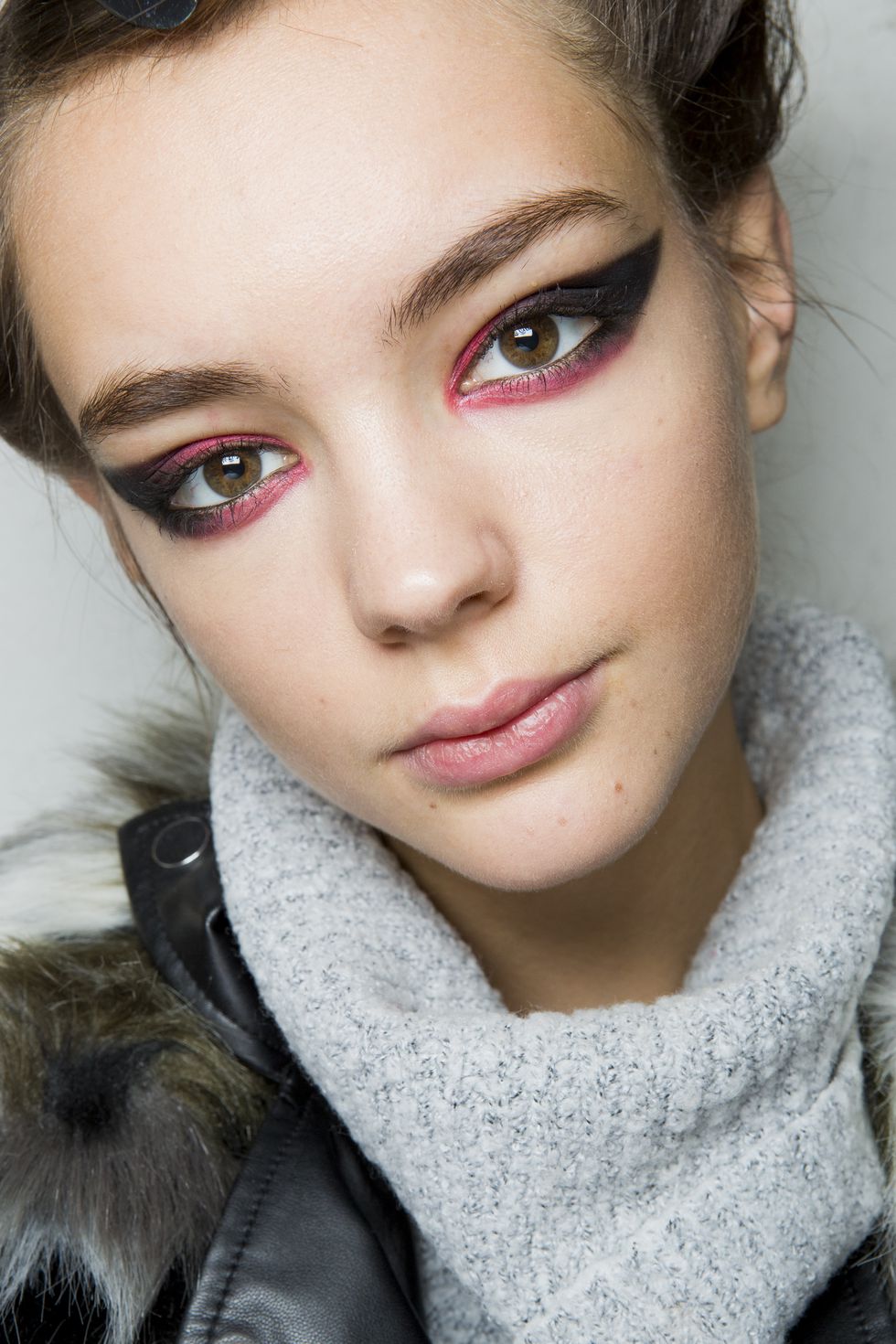 Noon by Noor tomó un riesgo y dio resultado, produciendo esta nube amarilla que flota sobre los parpados, perfecta para tomar un riesgo de moda.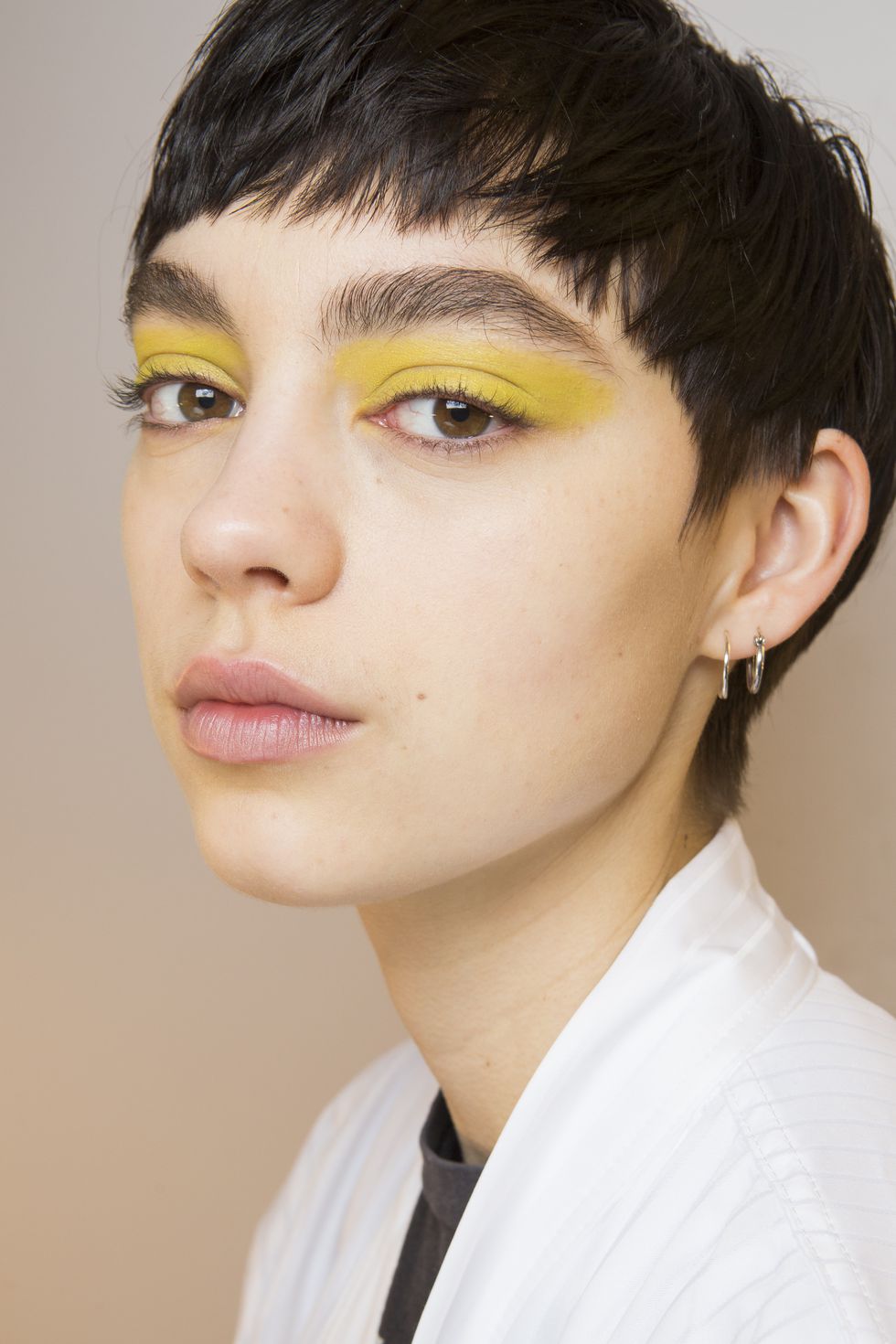 Tomando inspiración de los años 60, On Off trajo sobre las pasarelas sombras de ojos azul celeste en combinación con grandes pestañas, cejas definidas y una piel fresca.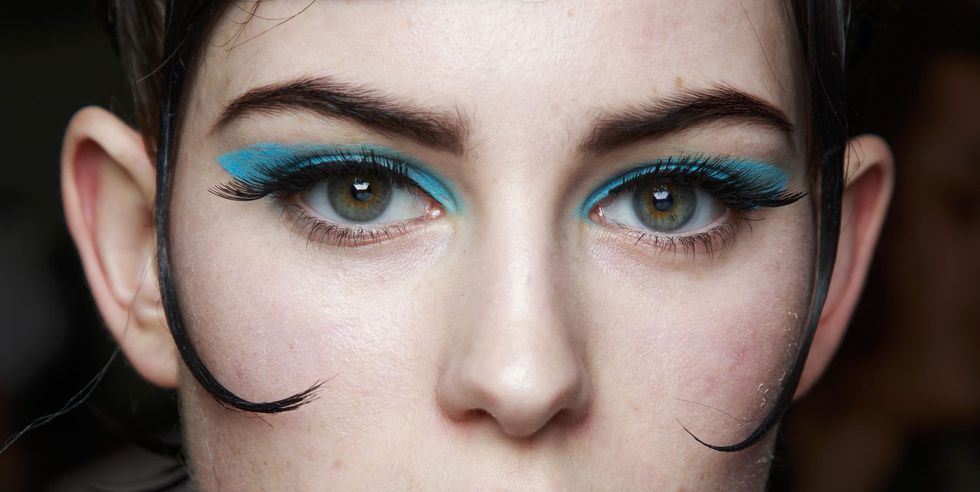 Por último, los tonos púrpuras reinaron en el show de Peter Pilotto, donde las modelos tenían dos sombras complementarias aplicadas sobre sus párpados superior e inferior.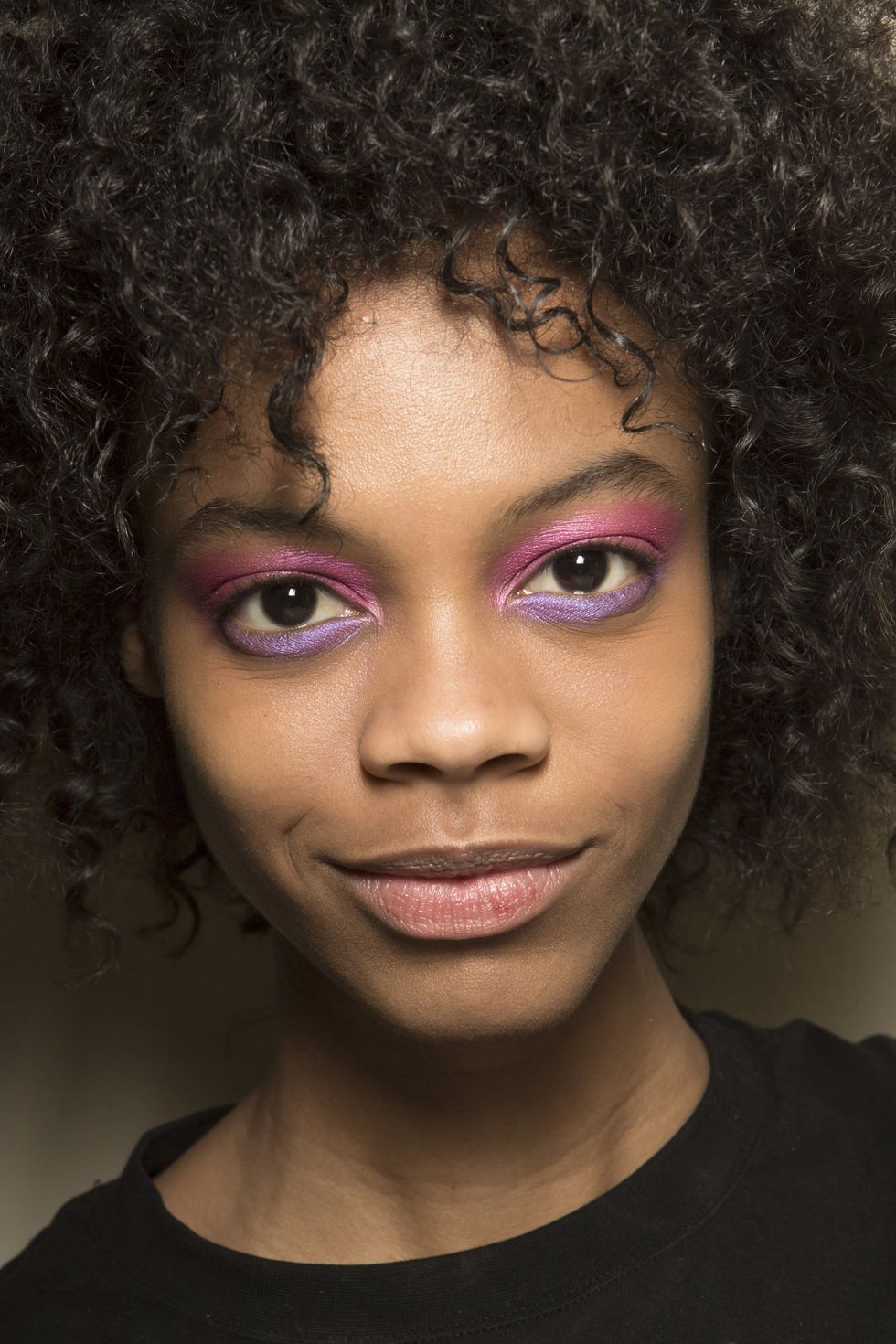 //////////
On fall 2018 runways, debuted some of the brightest and most daring looks that have been seen in years. If you are a fashionista who loves to try new trends, no matter which eyeshadow or eyeliner color you choose, purple, green, yellow or blue, you just have to make sure you wear it with confidence.
Next, I show you some of the most colorful looks on the catwalks:
In Jeremy Scott's show, Gigi Hadid wore this orange-tinted cat's eye look taken from a futuristic stage or a Scifi movie.
A dramatic cat's eye that combines a red and black outline, is a characteristic look devised by Antonio Marras, along with fresh skin and natural lips.
Noon by Noor took a risk and it worked, producing this yellow cloud that floats on the eyelids, perfect to take a fashion risk.
Taking inspiration from the 60s, On Off brought on the sky blue eye shadows in combination with large eyelashes, defined eyebrows and fresh skin.
Finally, the purple tones reigned in the Peter Pilotto show, where the models had two complementary shadows applied on their upper and lower eyelids.