Un bolso puede marcar la diferencia en tu look, tal vez para complementarlo a través de un corte clásico y color neutro, o para resaltar y ser el statement piece de tu atuendo. Gucci y Dior son dos casas de moda que me encantan, en especial sus bolsos, cuya calidad y detalles marcan la diferencia. Es por esto que hoy te traigo una lista de 4 bolsos Dior y 4 bolsos Gucci de mi colección personal que se han convertido en mis favoritos.
Los 4 de Gucci
Bolso Queen Margaret
Este bolso rojo y blanco es un statement piece que le agrega color a cualquier atuendo. El broche de escarabajo, la textura en el cuero y el aza de bambú son detalles que hacen único a este bolso sin ser demasiado exagerado. Además, por su tamaño mediano puedes llevar todo lo que necesites contigo.
***
A bag can make a difference in your look, perhaps to complement it through a classic cut and neutral color, or to highlight and be the statement piece of your outfit. Gucci and Dior are two fashion houses that I love, especially their handbags, whose quality and details make the difference. This is why today I bring you a list of 4 Dior bags and 4 Gucci bags from my personal collection that have become my favorites.
Gucci's 4
Queen Margaret bag
This red and white bag is a statement piece that adds color to any outfit. The beetle brooch, the texture leather and the bamboo handle are details that make this bag unique without being too exaggerated. Also, because of its medium size you can carry everything you need with you.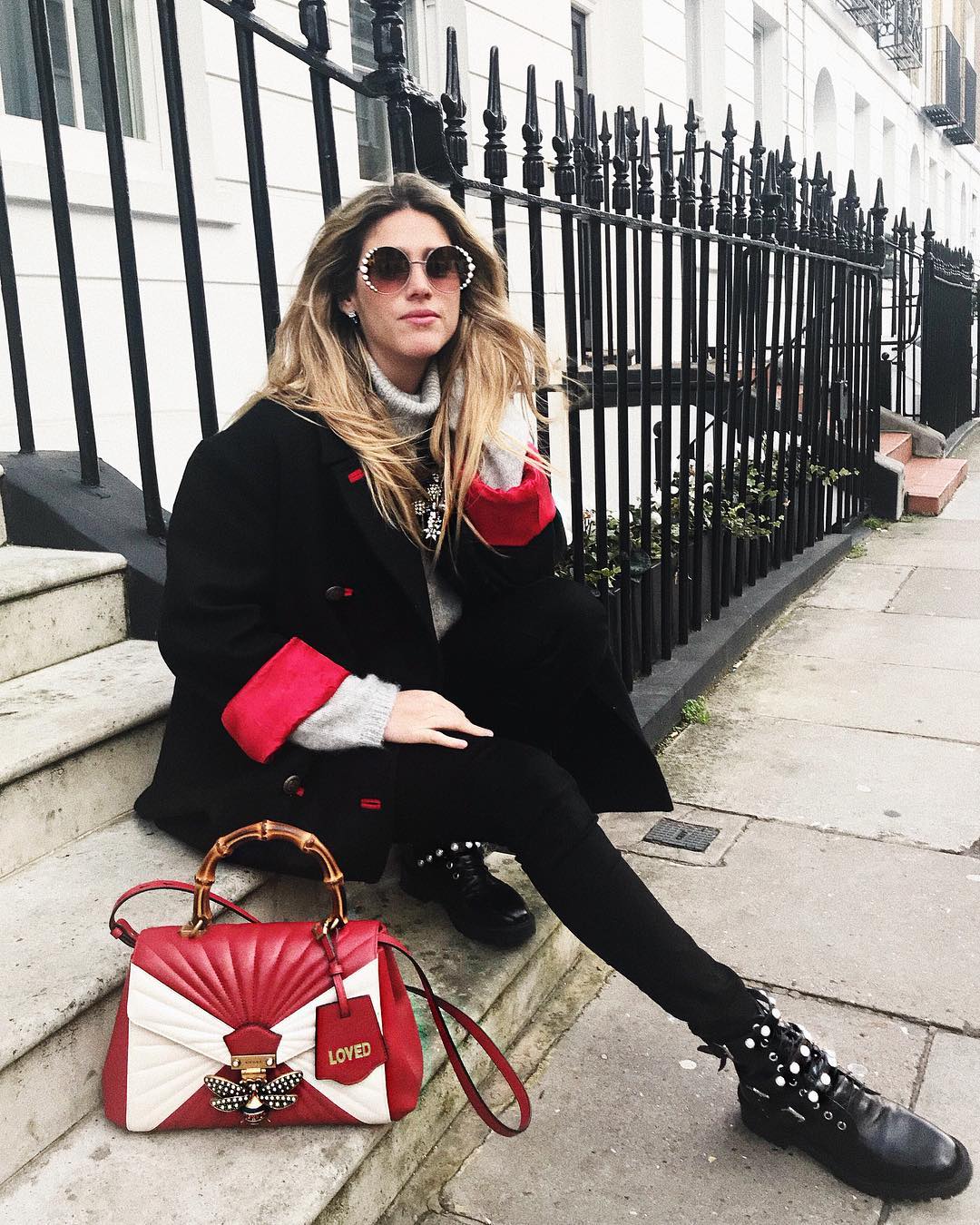 ---
Bolso Gucci Dorado
La primera vez que vi este bolso me enamoré de él. Las florecillas y brillantes que adornan la superficie de cuero dorado convierten a este bolso en una pieza llamativa y chic, que no te dejará pasar desapercibida.
Gucci Golden Bag
The first time I saw this bag I fell in love with it. The little flowers and sparkling stones that adorn the golden leather surface make this bag a striking and chic piece that will not let you go unnoticed.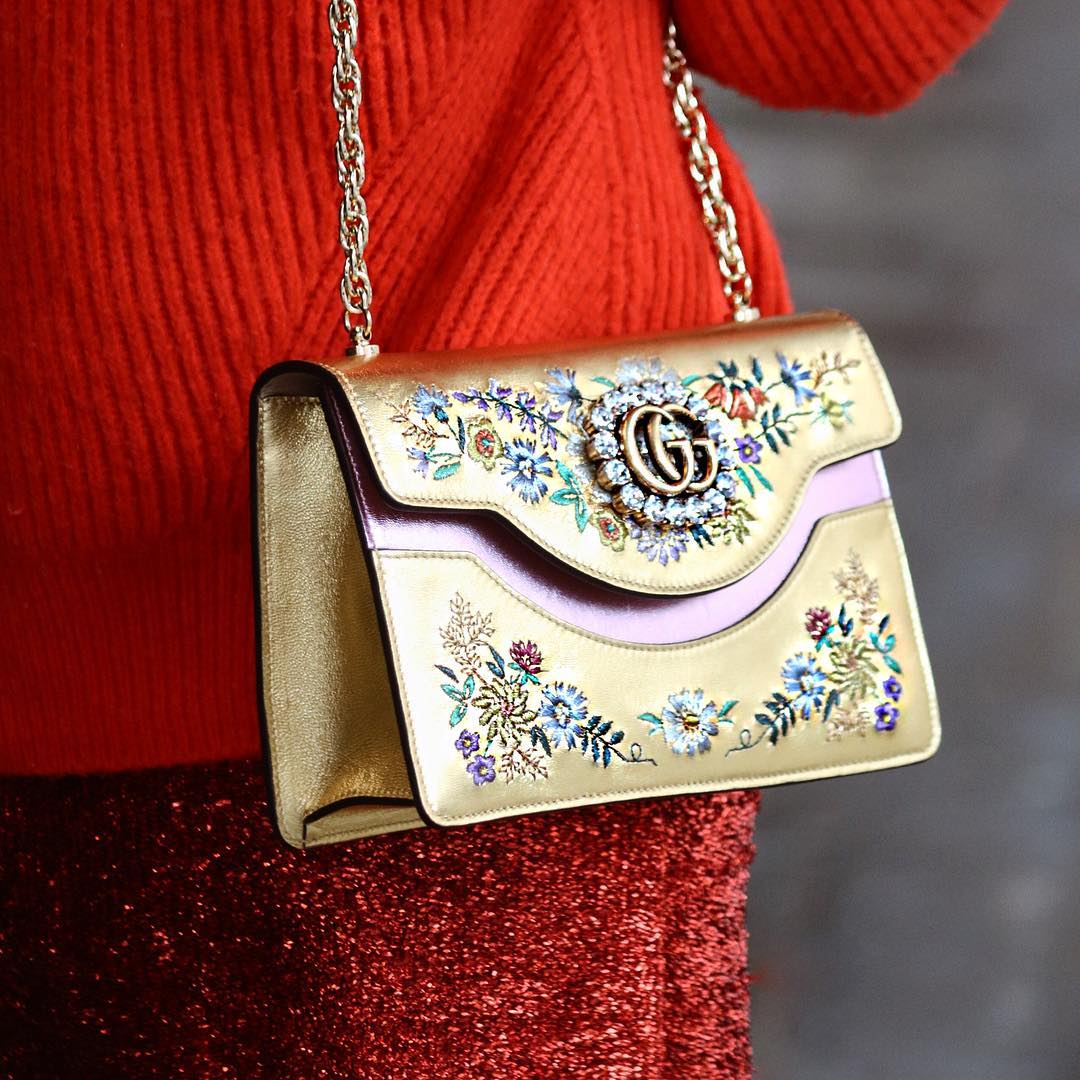 ---
Bolso cinturón GG Marmont
Esta es una pieza trendy que surgió en las pasarelas y saltó a las calles para quedarse. El color neutro de este bolso cinturón Gucci lo convierte en uno fácil de incorporar en un sinnúmero de atuendos, además de que su practicidad es un plus.
GG Marmont belt bag
This is a trendy piece that emerged from the catwalks and jumped into the streets to stay. The neutral color of this Gucci belt bag makes it an easy piece to incorporate in a myriad of outfits, besides its practicality is a plus.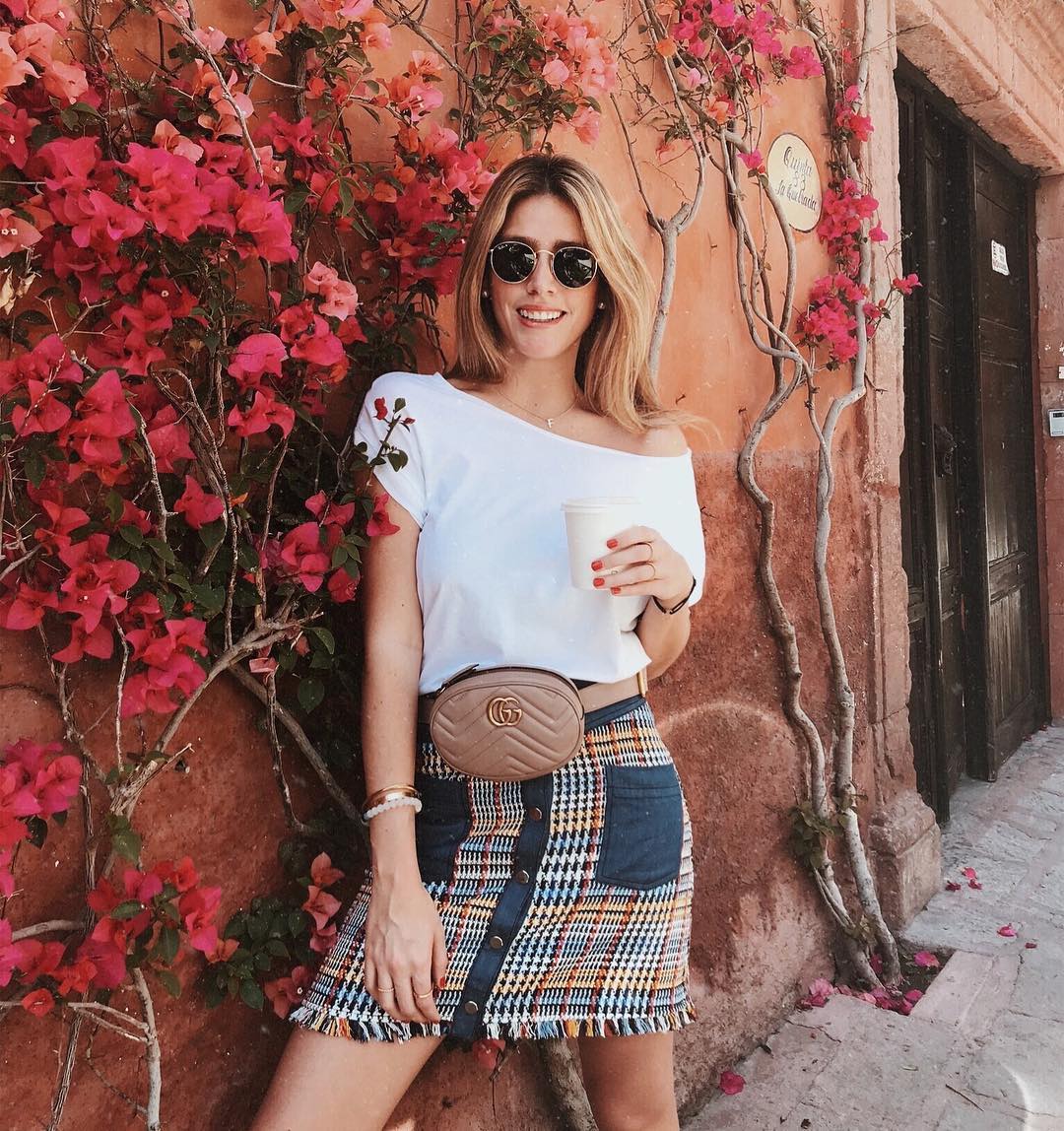 ---
Bolso GG Marmont
A pesar del estampado gráfico de este bolso, debido a su color y corte clásico, puede actuar como un complemento o statement piece de tu look según lo necesites.
GG Marmont bag
Despite the graphic print of this bag, due to its color and classic cut, it can act as a complement or statement piece of your outfit.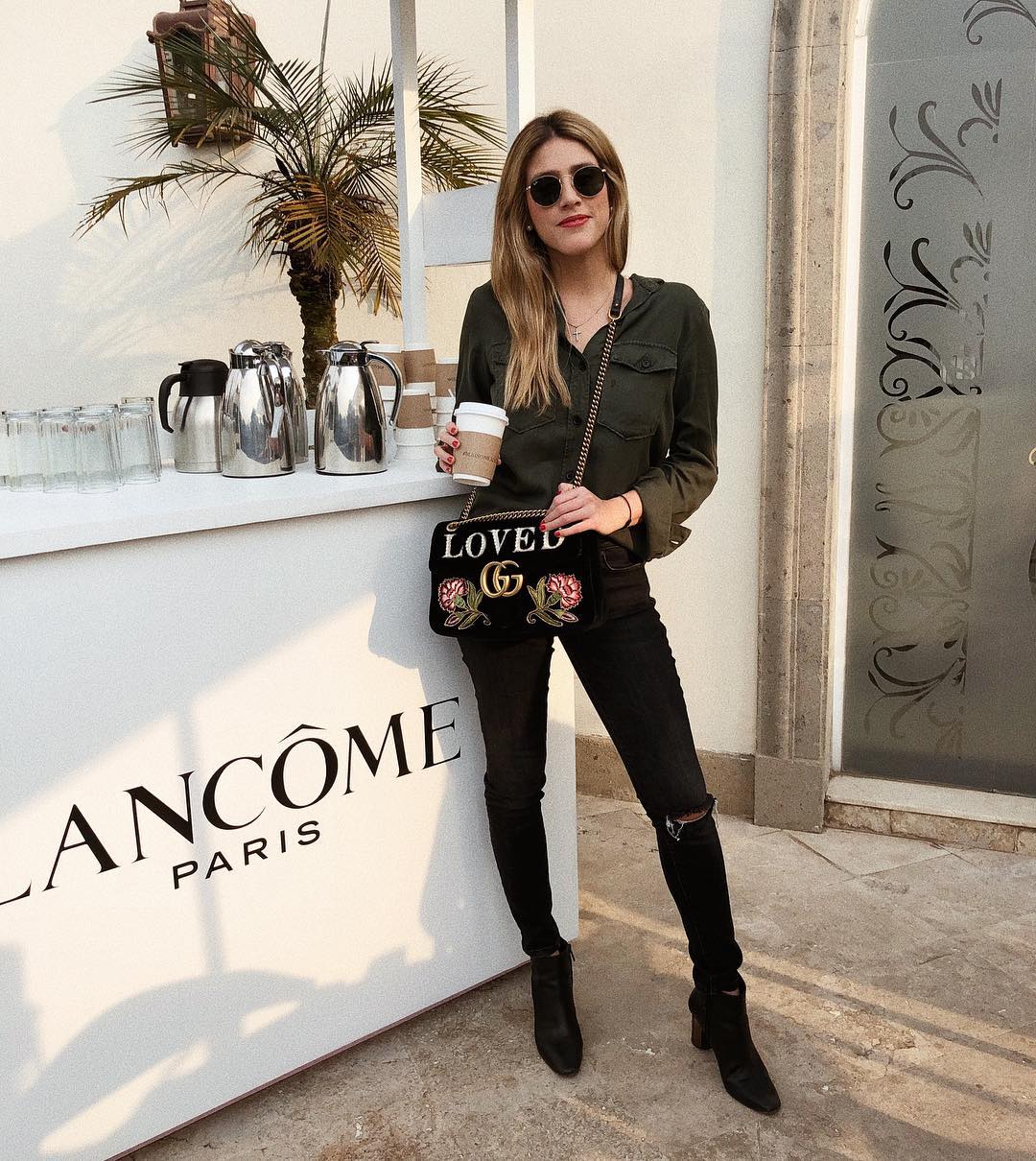 ---
Los 4 de Dior
Bolso Lady Dior
Este bolso es uno de los clásicos de Dior, pero el cuero patente combinado con las pequeñas tachuelas doradas le dan un toque rockero moderno; y su pequeño tamaño lo hacen perfecto para eventos especiales, como el Paris Fashion Week.
***
Dior's 4
Lady Dior bag
This bag is one of Dior classics, but the patent leather combined with the small gold studs give it a modern rock touch. Its small size makes it perfect for special events, such as Paris Fashion Week.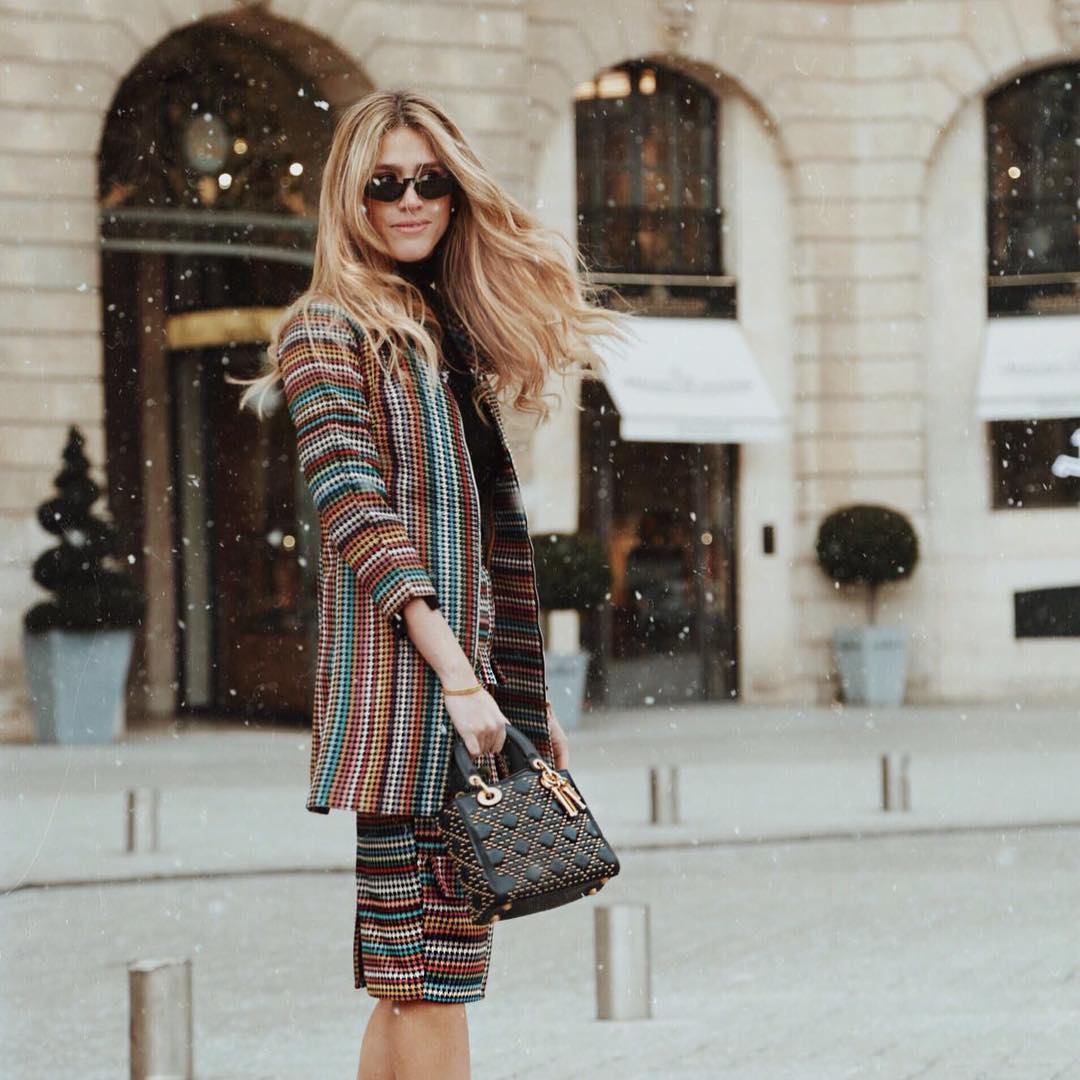 ---
Bolso Double Saddle
Los 2000 están de regreso con este bolso Double Saddle, su estilo vintage le da un toque inesperado a tu atuendo, que por su color y estilo es un complemento ideal para un look atrevido.
Double Saddle Bag
The 2000s are back with this Double Saddle Bag, its vintage style gives an unexpected touch to your outfit. Due to its color and style it is an ideal complement for a daring look.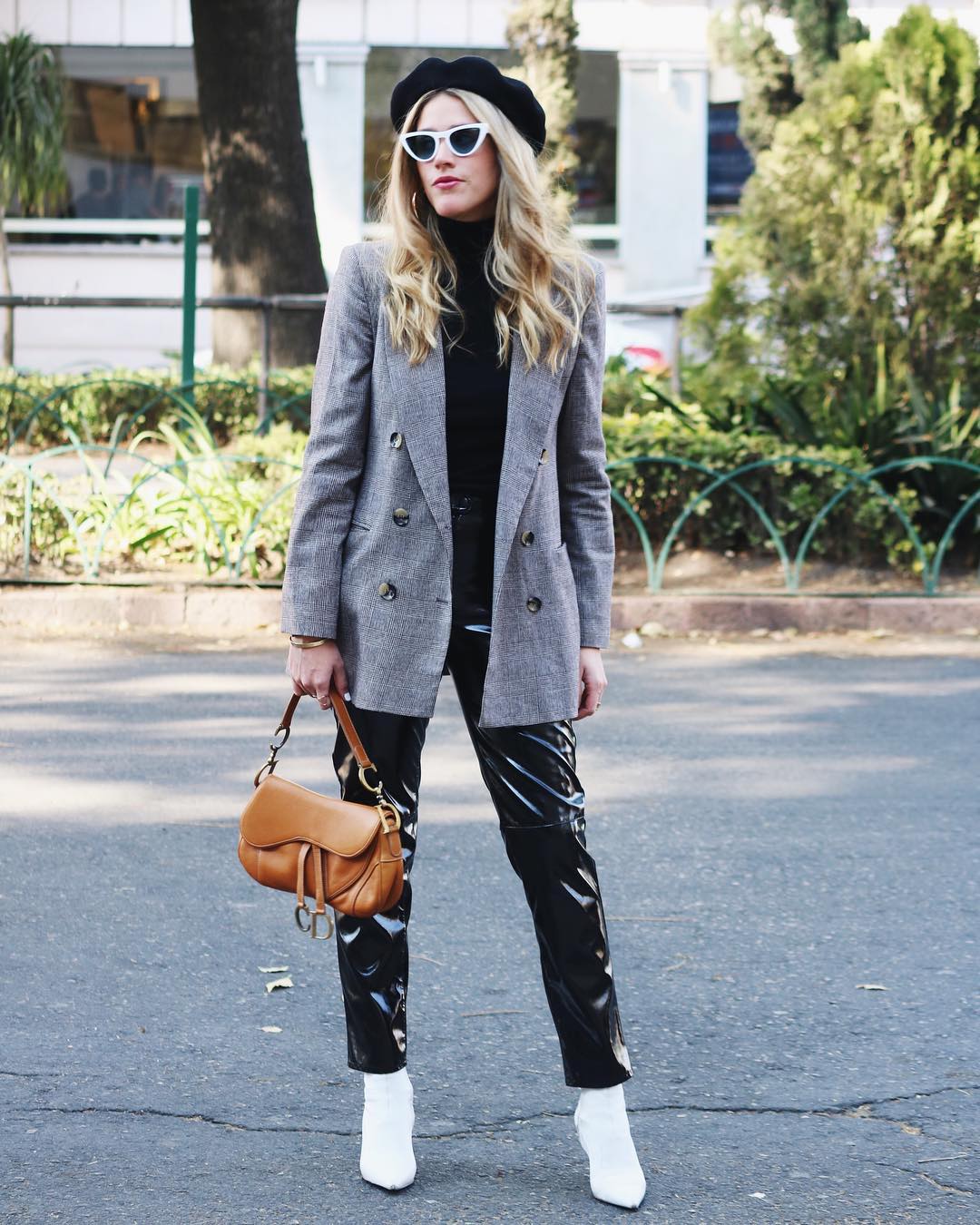 ---
Bolso Diorama
El Diorama viene en múltiples colores y texturas, pero la versión que tengo es ésta de cuero texturizado plateado metalizado. A pesar de ser plateada su corte clásico la hace una pieza muy versátil que complementará tu look a la perfección.
Diorama bag
The Diorama comes in multiple colors and textures, but I have the textured metallic silver leather bag. Despite being silver its classic cut makes it a very versatile piece that will complement your look perfectly.
---
Bolso J'Adior
Los bolsos J'Adior son un statement piece y particularmente adoro esta versión en tela de jean con pedrería y perlas bordadas con diseño de flor, que hacen de ésta un pieza única y especial.
J'Adior bag
The J'Adior handbags are a statement piece and I particularly adore this version in jean fabric with rhinestones and embroidered pearls with a flower design, which make this a unique and special piece.