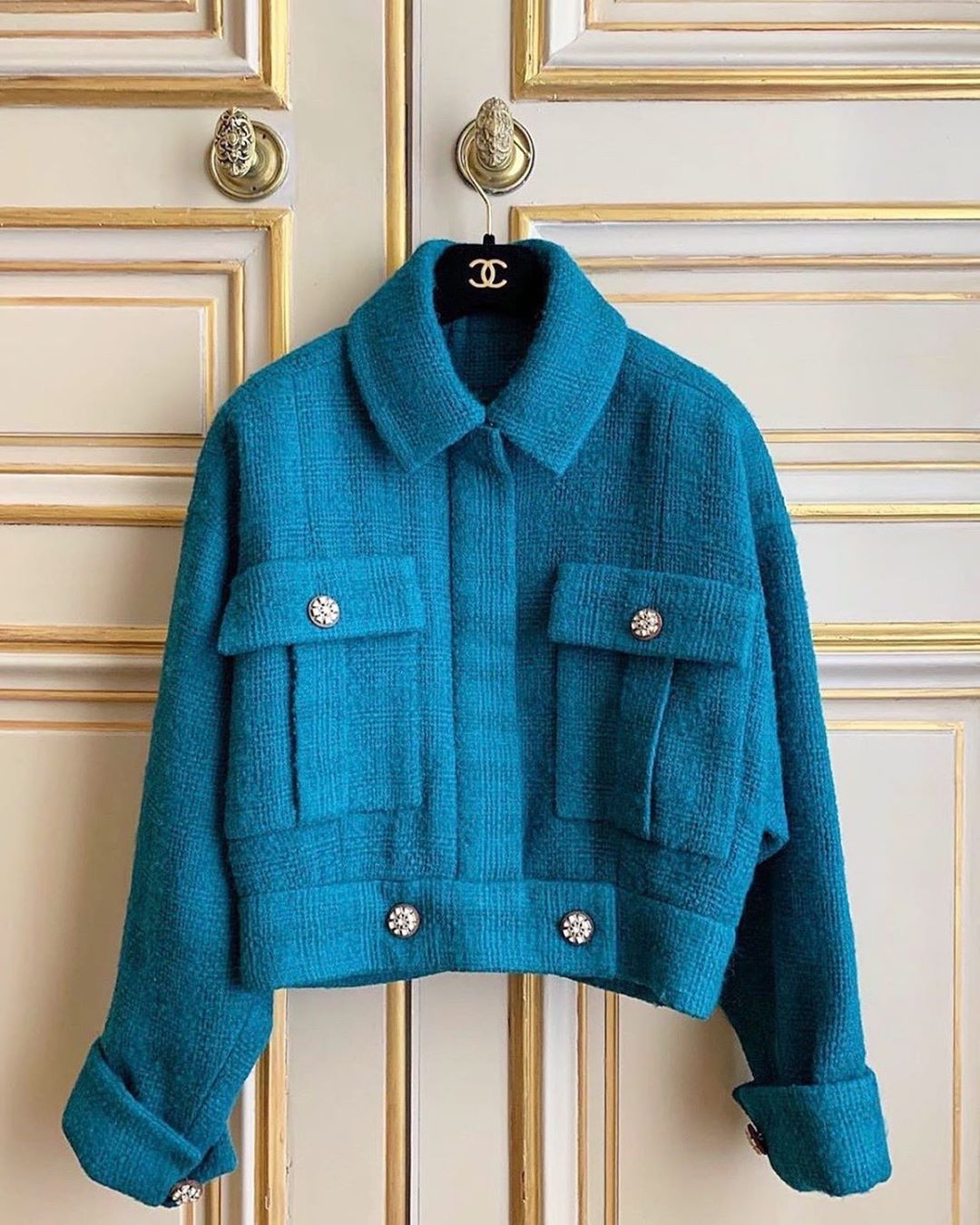 La magia de Chanel viene a la vida con esta hermosa chaqueta. El corte tweed es una representación única del gusto y los diseños de lujo de Chanel.
Esta chaqueta es perfecta para combinar con un atuendo simple para darle un toque de elegancia o para terminar uno más sofisticado. En todos los sentidos, una pieza que vale la calidad.
---
The magic of Chanel comes to life with this gorgeous jacket. The tweed cut is such a unique representation of Chanel luxury taste and fancy designs.
This jacket is perfect to pair with a simple outfit to give it a boost of elegance or to finish a more polish one. In every way a piece that its worth the quality.