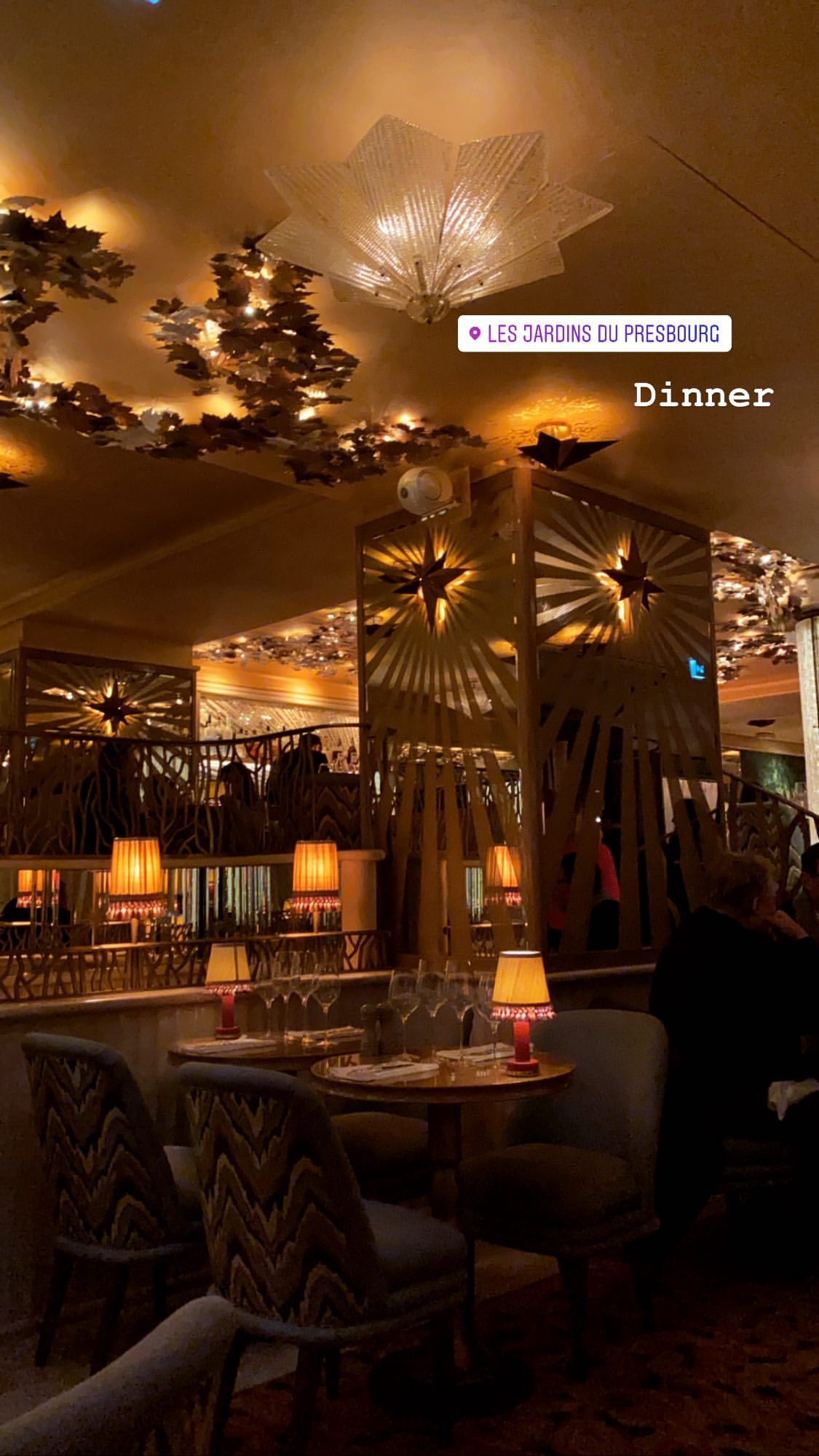 Les Jardins de Presbourg es un encantador restaurante cerca de l'Arc de Triomphe cuyas puertas se abrieron recientemente; su espacio ha sido diseñado para una experiencia de lujo.
El lugar ha sido decorado con un gusto maravilloso, elegante pero no sobrecargado; lo encontré entre shows y rápidamente se convirtió en uno de mis lugares favoritos.
Es muy diferente de todos los cafés y restaurantes de la zona, el servicio es muy cálido, la comida excelente, la tarta de carne y los postres son deliciosos, un lugar acogedor tanto para el almuerzo como para la cena.
---
Les Jardins de Presbourg is a lovely restaurant near l'Arc de Triomphe whose doors opened recently; its space has been design for a luxury experience.
The place has been decorated with a wonderful taste, elegant but not overloaded; I found it between shows and it rapidly became one of my favorite spots.
It is very different from all the cafes and restaurants around the area, the service is very warm, the food was excellent – the steak tartart and the deserts were delicious – an inviting place for both lunch and dinner.