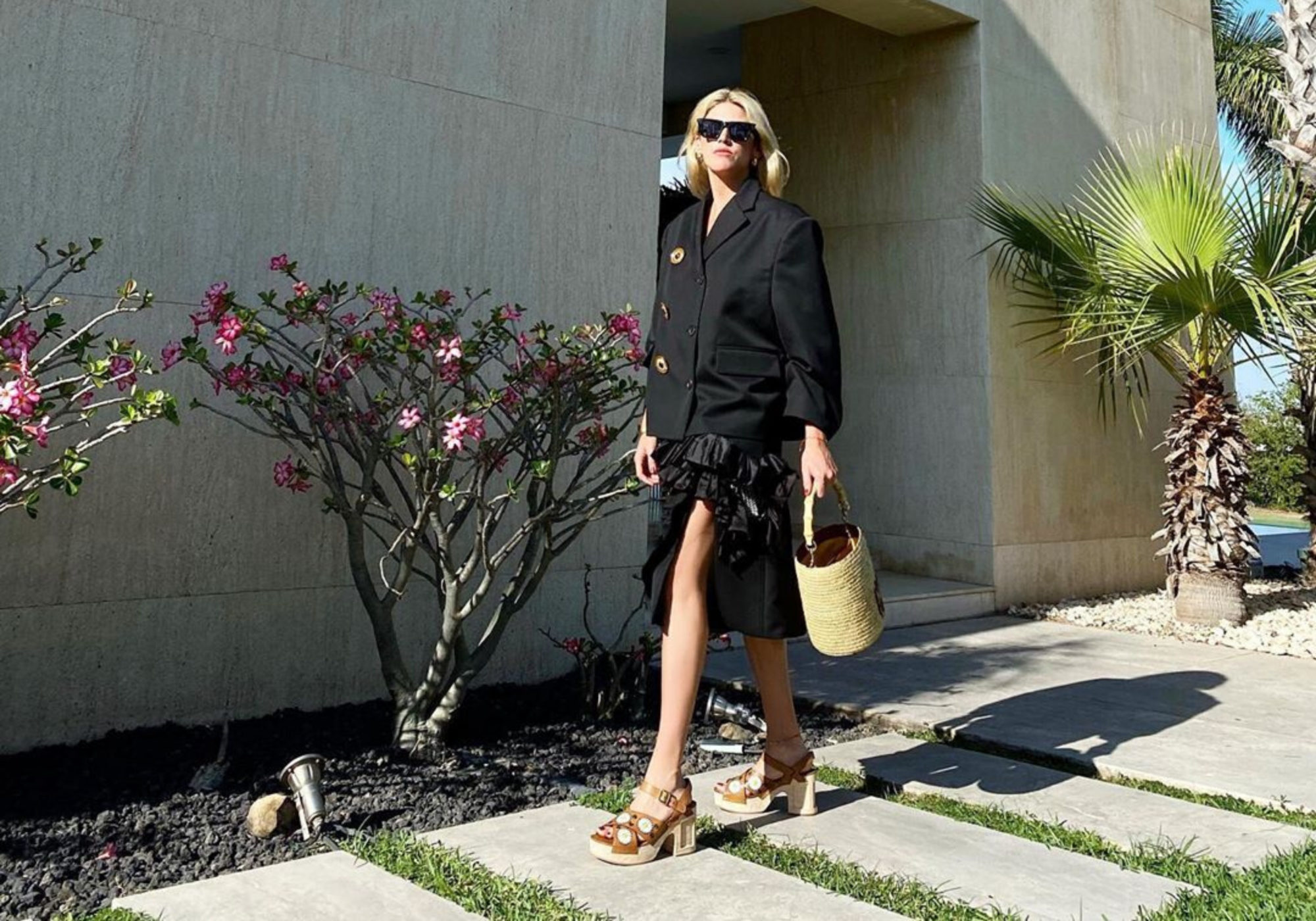 ¡Los días soleados y las noches de verano llegaron! Te confieso que pasar los últimos meses de cuarentena sin usar stilettos, me hace querer seguir en el mood de comodidad. Sin embargo, me emociona arreglarme este verano y mantener ese estilo conffy de la manera más chic. Te comparto mi secreto para lograr este balance: usar las sandalias más lindas. Te dejo mis favoritas para que goces un verano lleno de sol, margaritas y moda.
Sunny days and summer nights are here! I must confess that not wearing any stilettos these past quarantine months, makes me want to keep my comfy mood going. However, I'm still very excited about preparing myself and dressing up this summer yet keeping that comfiness in the most fashionable way. I'll share with you my secret to achieve this balance; the nicest sandals. Here, I show you my favorites to enjoy a summer full of sun, margaritas and fashion.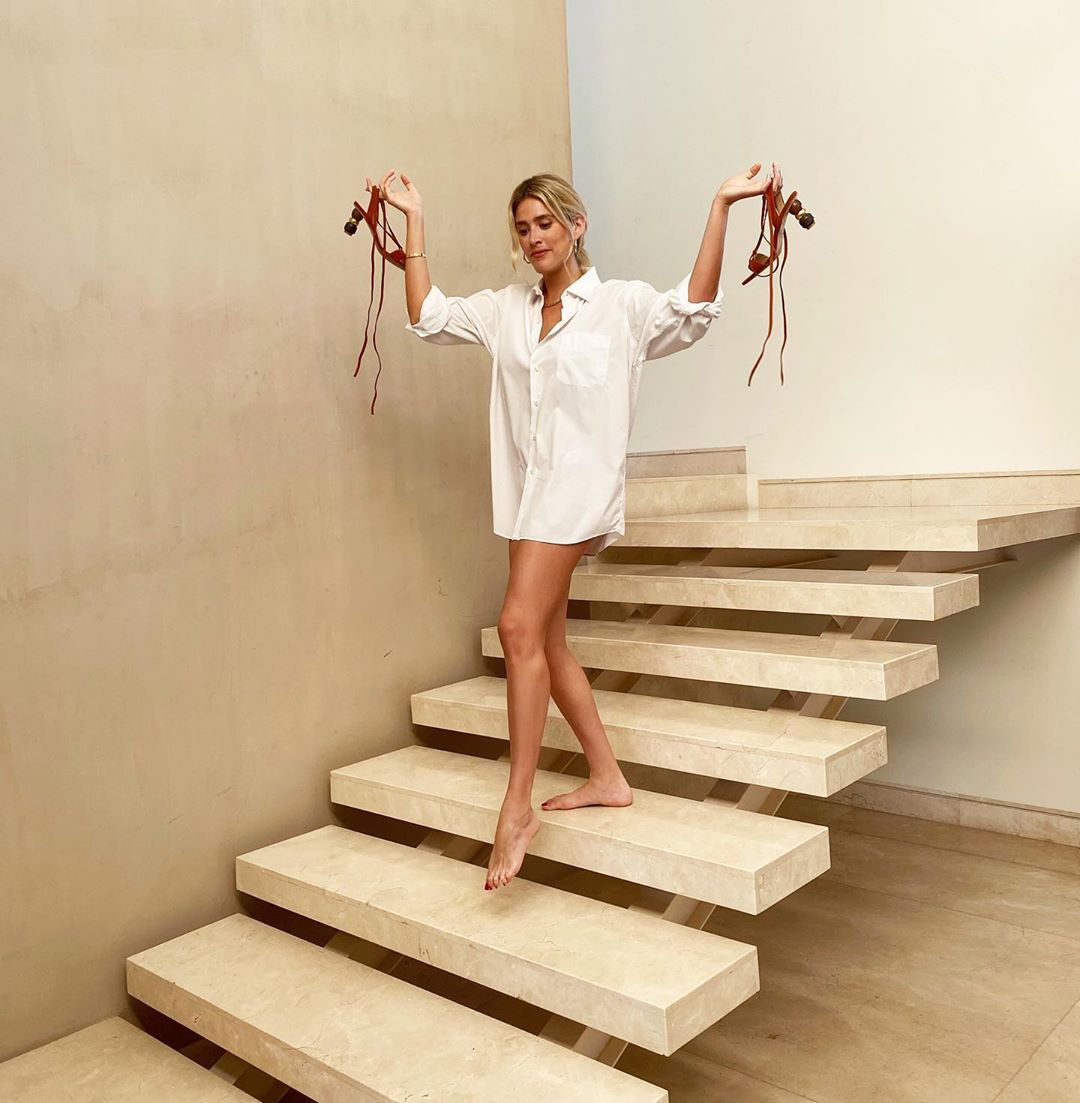 Heeled sandals
Soy fan de este estilo, de hecho las usé el Día del Padre para darle un toque único a un vestidito formal. También recomiendo usarlas con algo más casual como jeans y t-shirt. Son un combo infalible.
I'm a big fan of this style. Actually, I wore them for our Father's Day dinner at home, in order to give a unique touch to a formal dress. Nevertheless, I recommend wearing them with something more casual like jeans and a t-shirt. These are an infallible combo.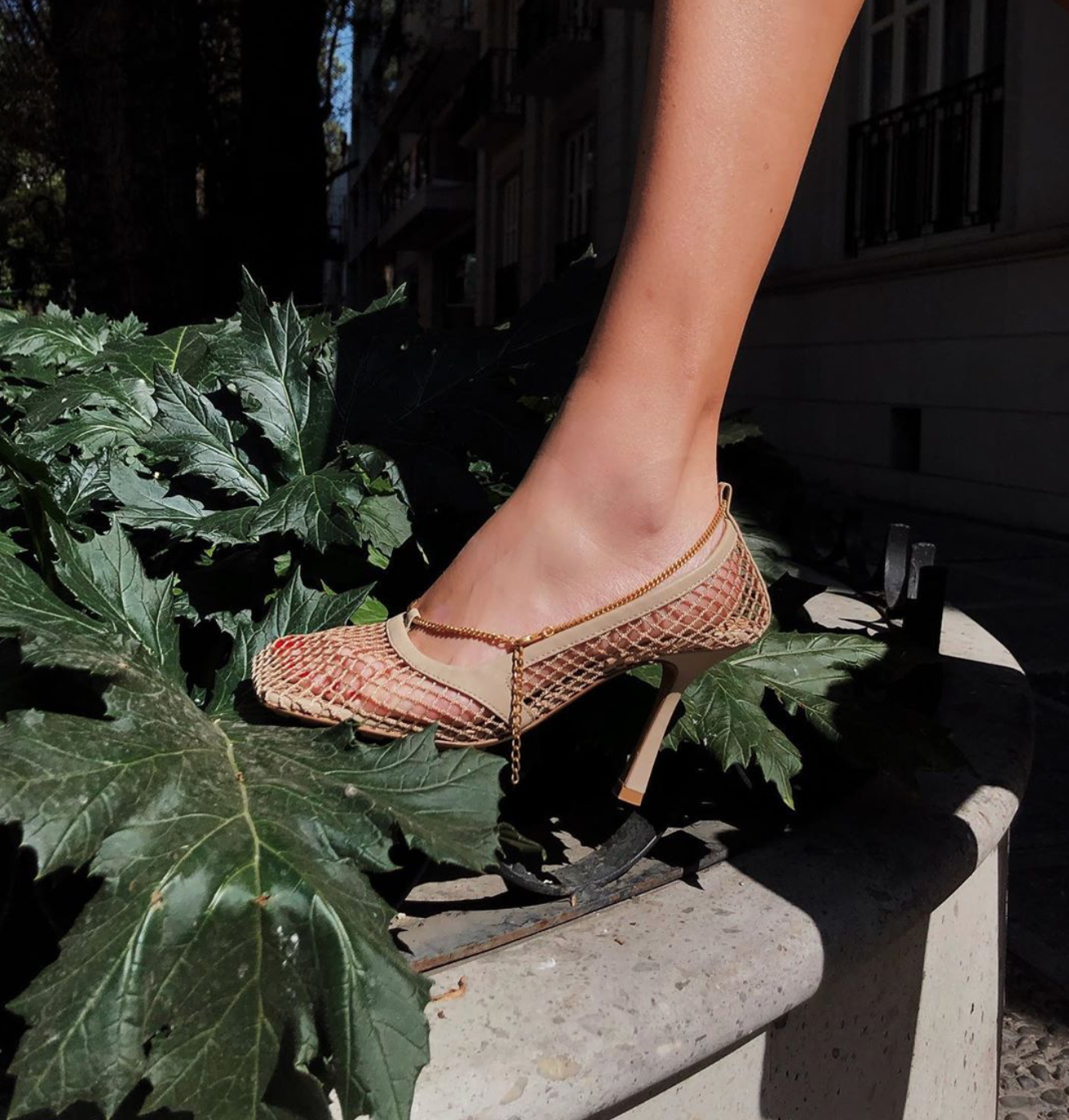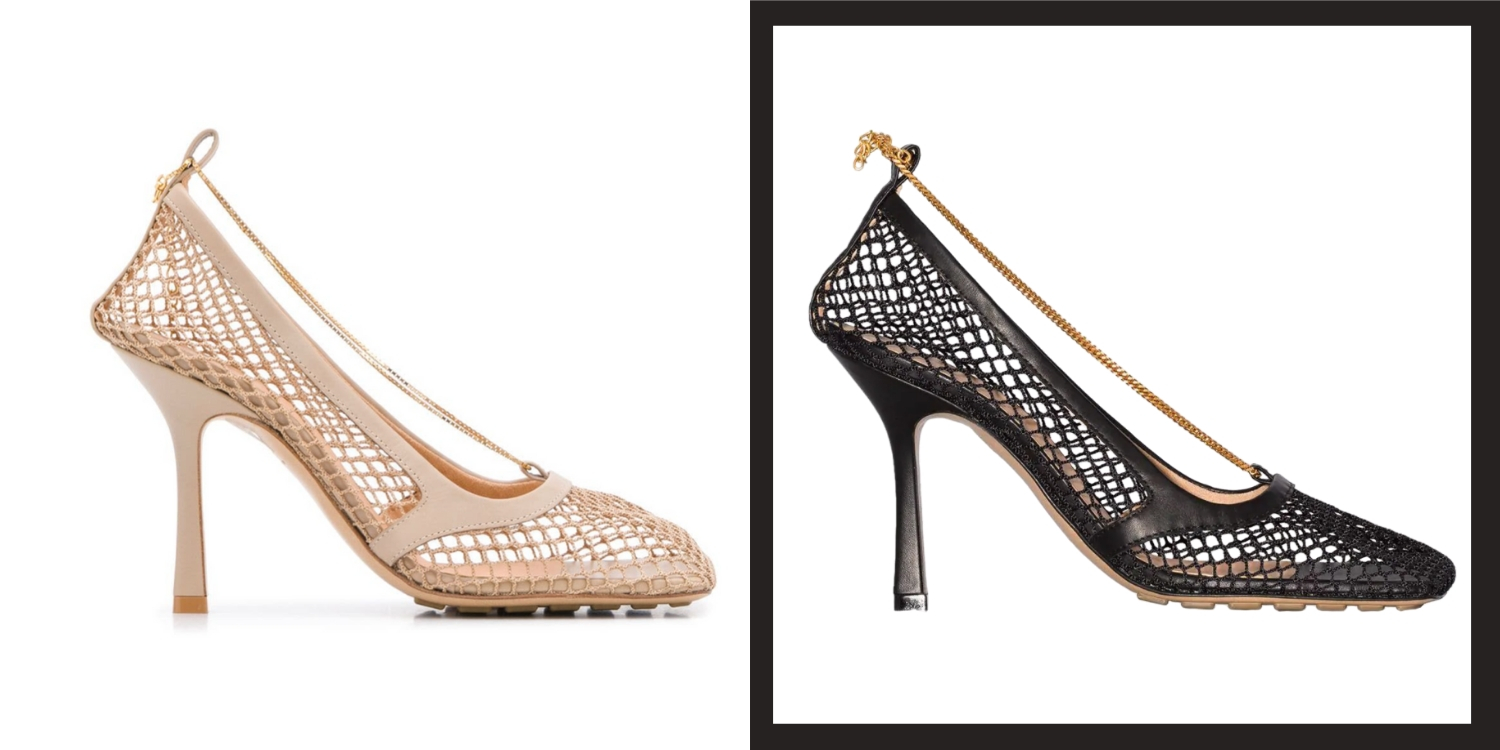 LEE MÁS: El look perfecto para usar en casa
Square-toe sandals
Como te puedes dar cuenta en mi Instagram, esta tendencia no puede faltar en mi clóset de verano. Cuando encuentro unas sandalias lindas, la punta cuadrada es un bonus que me hace comprarlas. ¿Será el efecto Bottega Veneta?
As you can see in my Instagram profile, this trend can't be missing in my summer closet. Every time I find some nice sandals, the square-toe makes me buy them. The Bottega Veneta effect strikes once more.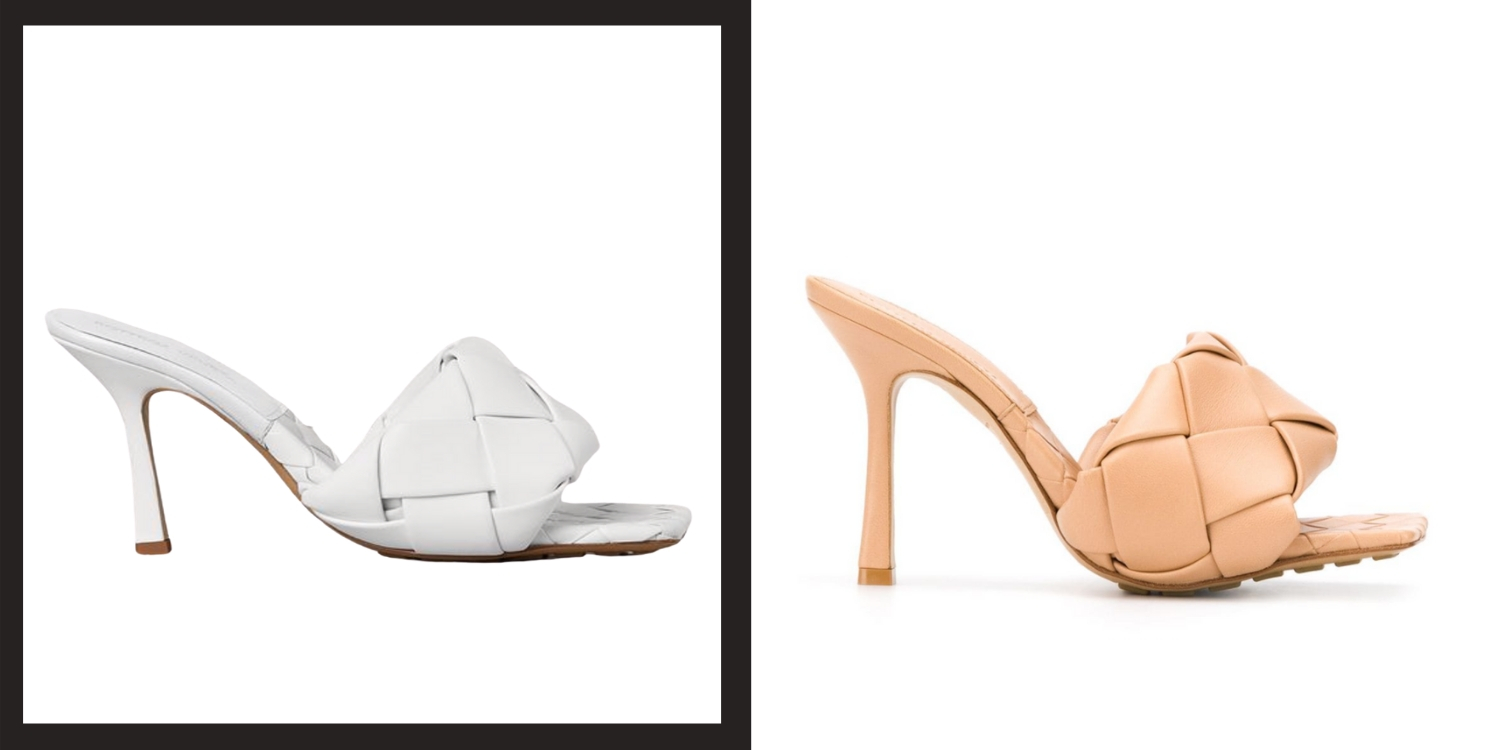 Round Heel
Si quiero llevar algo sencillo, el tacón redondo es el toque que busco para darle un ligero boost a mi outfit.
When in the mood for something simple, the round heel is the perfect boost that I need for my outfit.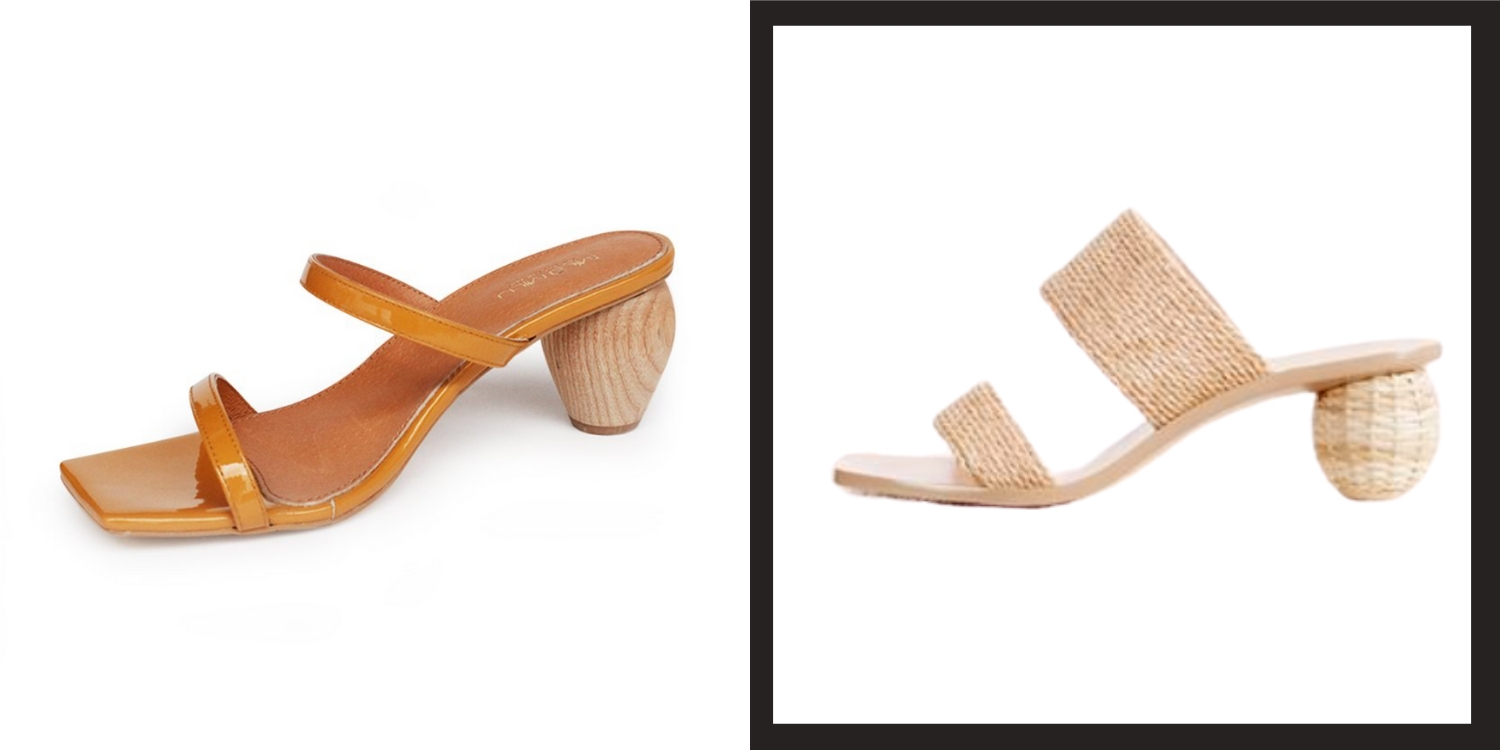 Bare sandals
¡Menos es más! Estas sandalias minimalistas estilizan la forma del pie. Te dejo una versión alpargata y otra que está en sale.
Less is more, remember? Look at these minimalist, bare sandals. I found for you an espadrille version and another on sale!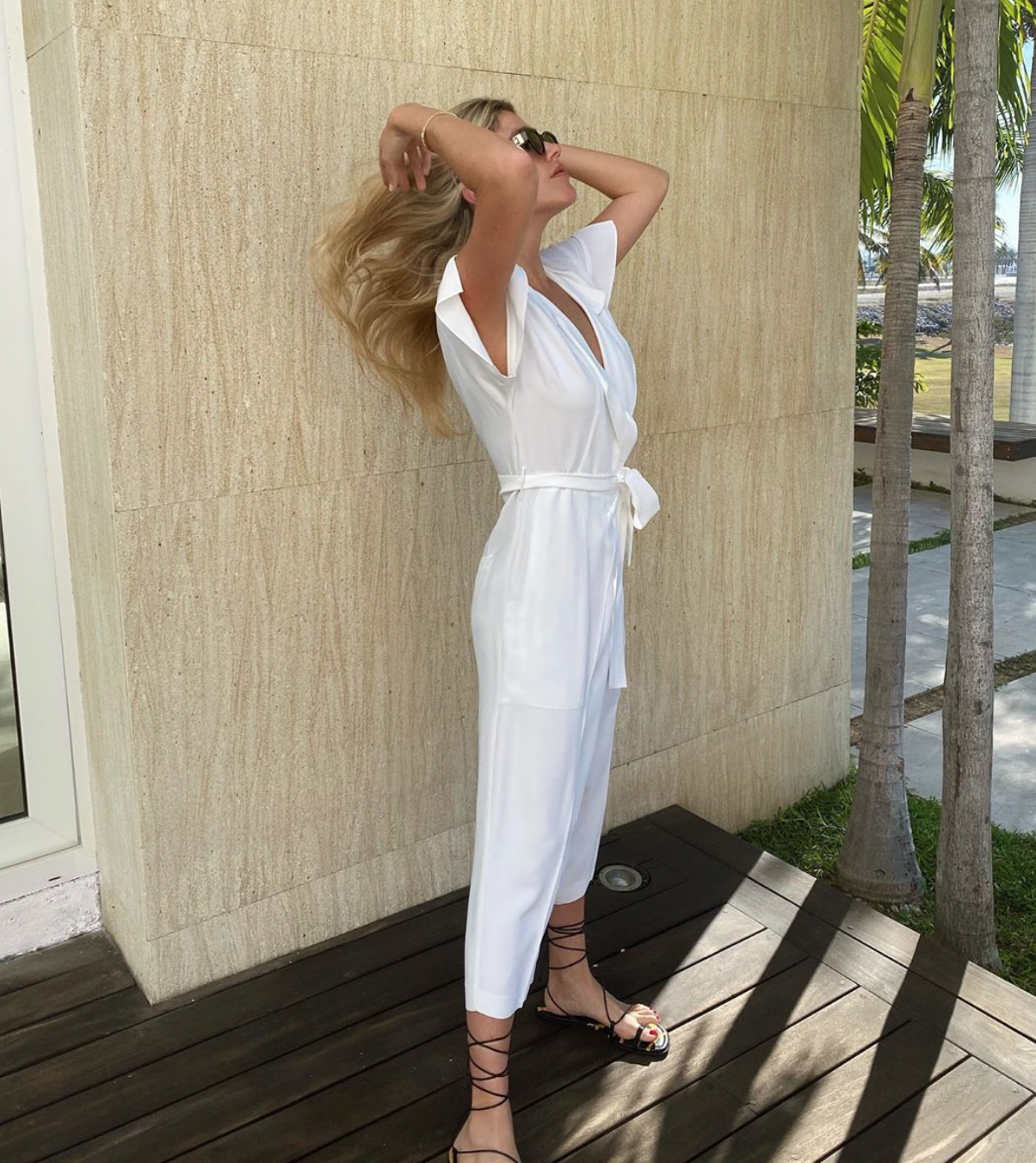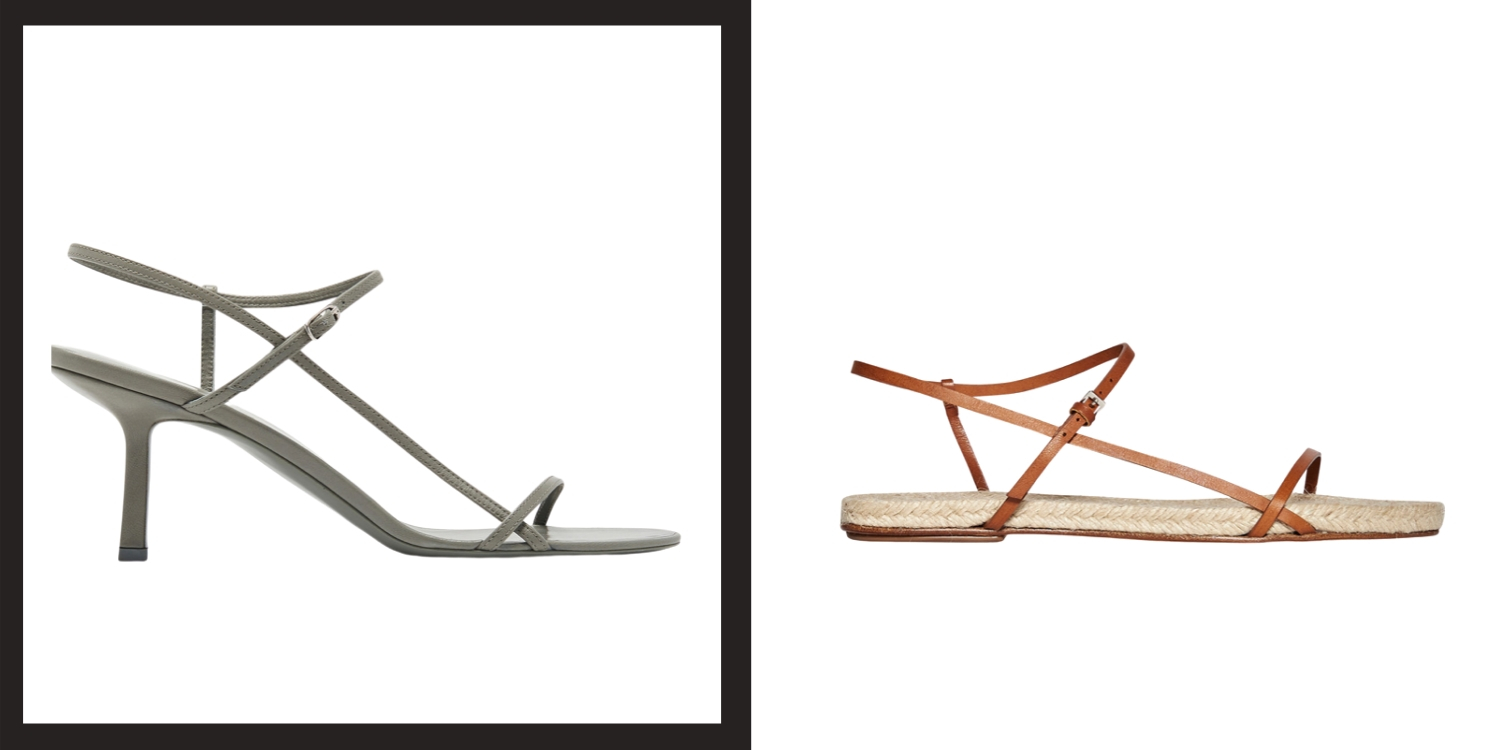 Slides
Adéntrate en las vibras tropicales con esta colorida propuesta de Dior.
Tropical state of mind with these colorful, divine Dior sandals.
Si me preguntas cuáles son mis favoritas, te diría que en la lista están estas firmadas por Chanel.
If you ask me which are my favorites, I'd definitely tell you these signed by Chanel. I hardly take them off!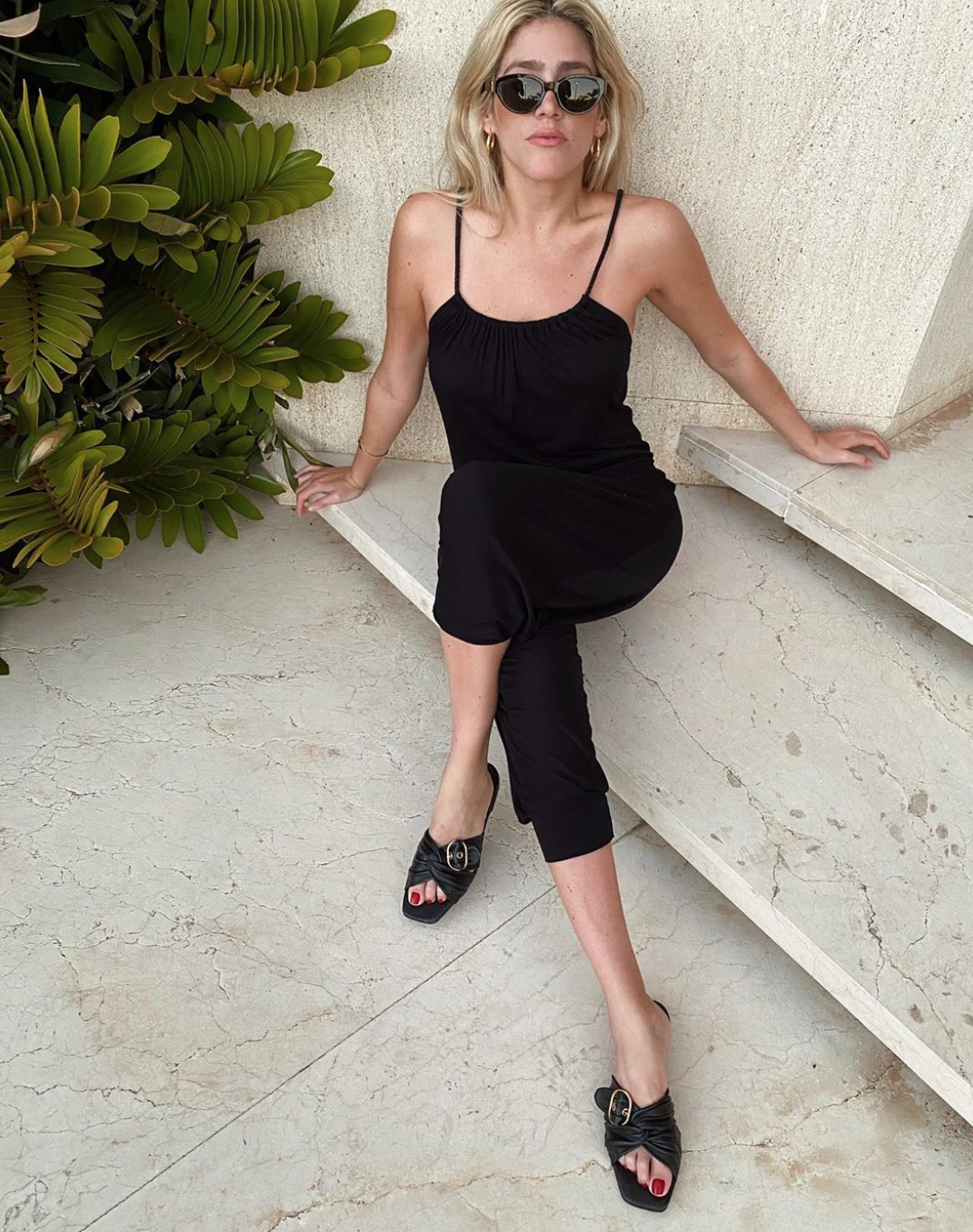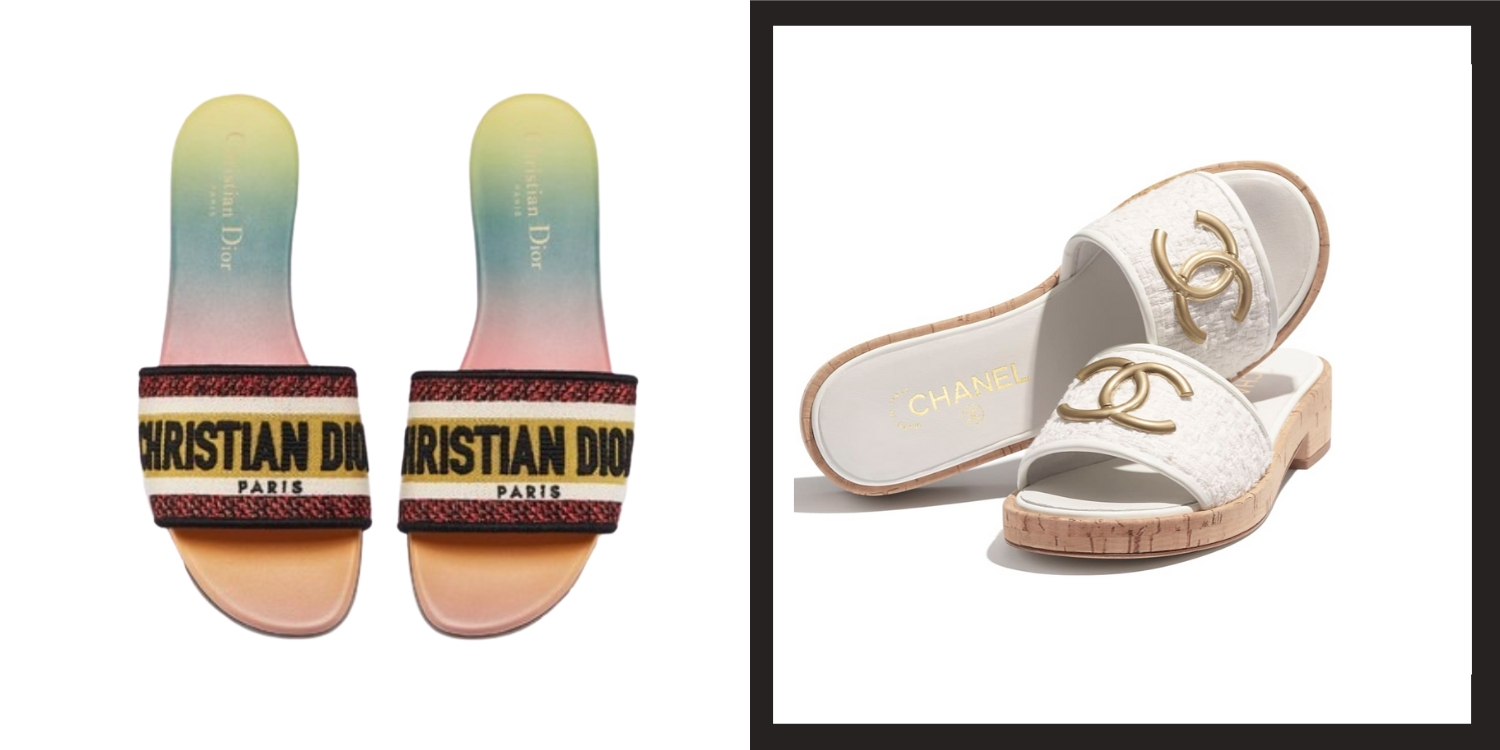 LEE MÁS: El estilo perfecto para época de calor
Mis tips para usar sandalias
¿No sabes cómo combinarlas? Sigue leyendo para encontrar mis mejores tips.
Do you want ideas to wear them in the coolest way? Keep reading to find my best tips.
1. Apuesta por sandalias nude con un vestido corto y fresco para alargar tus piernas.
Your nude sandals with a short, fresh dress for elongating your legs.
2. Agrega un par de sandalias para mantener frescura en tu un set favorito de blazer y shorts.
Add your sandals in order to keep that freshness with a lovely blazer- shorts set.
3. Una tank top de corte cuadrado y jeans, forman el outfit esencial este verano. Escoge a qué nivel lo quieres llevar según las sandalias que elijas.
A square-cut tank top with jeans can't go missing in your summer wardrobe. Decide which level you'd like to take it, according to the sandals you choose.
4. Si tienes dudas sobre con qué combinarlas con la parte de arriba, no olvides que las piezas de seda son un must.
Silk pieces are always a must.
5. Para mí, las sandalias son el complemento perfecto a los vestidos con estampado floral. ¿Ya sabes cuál usarás este verano?
For me, sandals are the perfect complement to dresses with floral print. Do you already know which flower dress you'll be wearing this summer?
Con amor,
XOXO,