Cuando se trata de sentirse cómoda, los boyfriend jeans son perfectos; son sueltos, casuales y tienen el toque ideal de masculinidad. Son super versátiles, puedes llevarlos de manera relajada o puedes incorporarlos a un atuendo más formal y arreglado. Aunque puede parecer fácil, tomar prestados los jeans de tu novio puede convertirse en un reto de estilo, por lo que a continuación te sugiero algunas maneras para llevarlos.
Eleva un par de boyfriend jeans para llevarlos de noche con una blusa arreglada, como la de cuello en V de terciopelo de Zoe Kravitz y completa el look con unos tacones negros clásicos.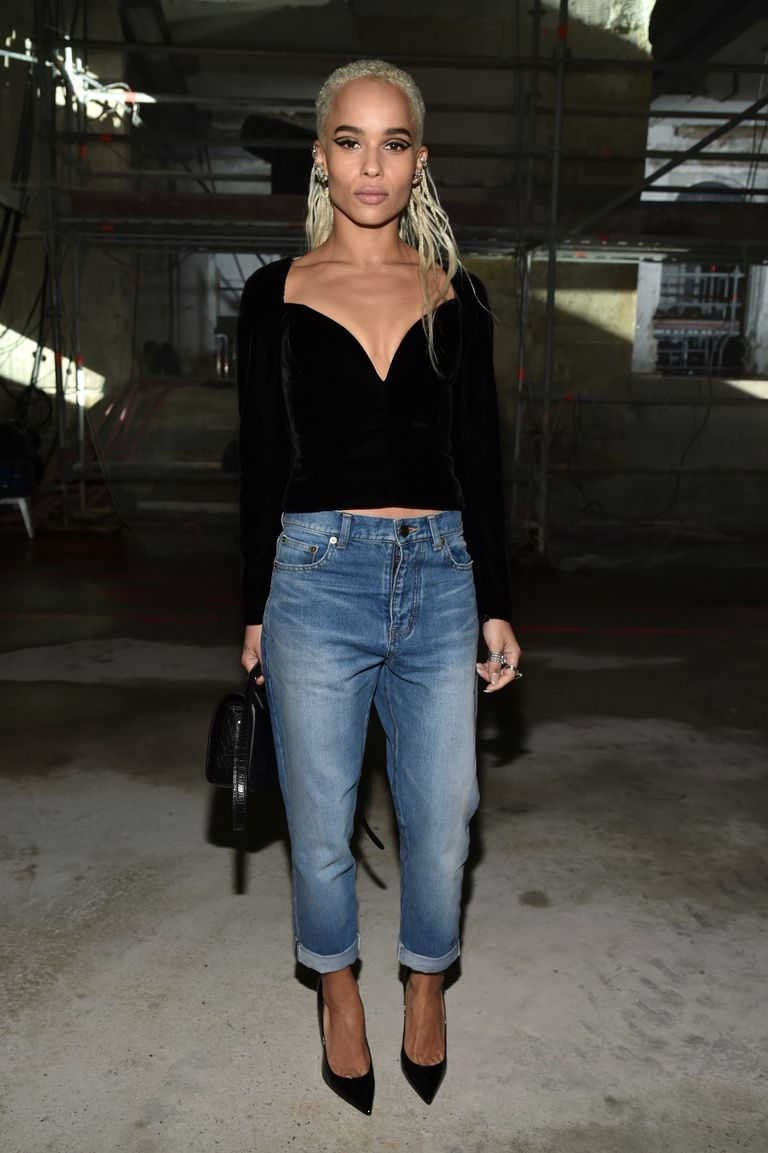 Agregue un toque inesperado de estilo bohemio a los jeans boyfriend rotos con un top estampado y ondulado, como el de Hailey Baldwin.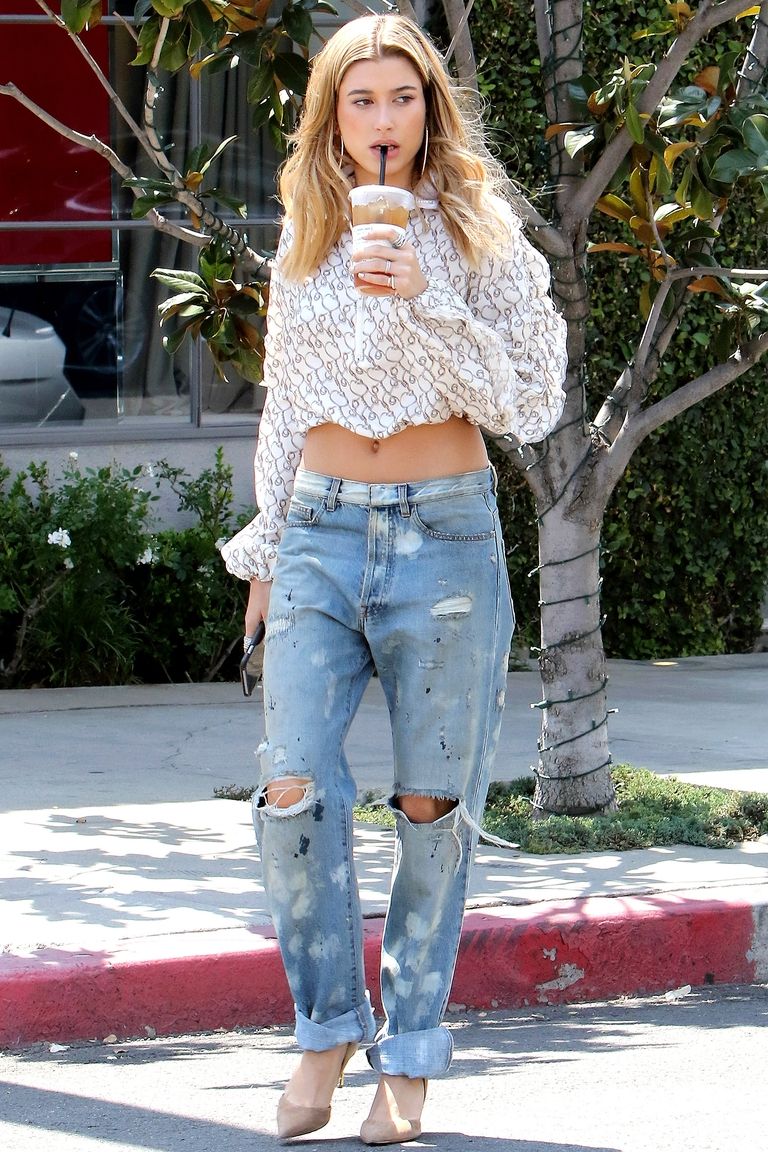 Para un look relajado, opta por una combinación como la de Diane Kruger, un par de boyfriend jeans desgastados, una camiseta y un cinturón fino.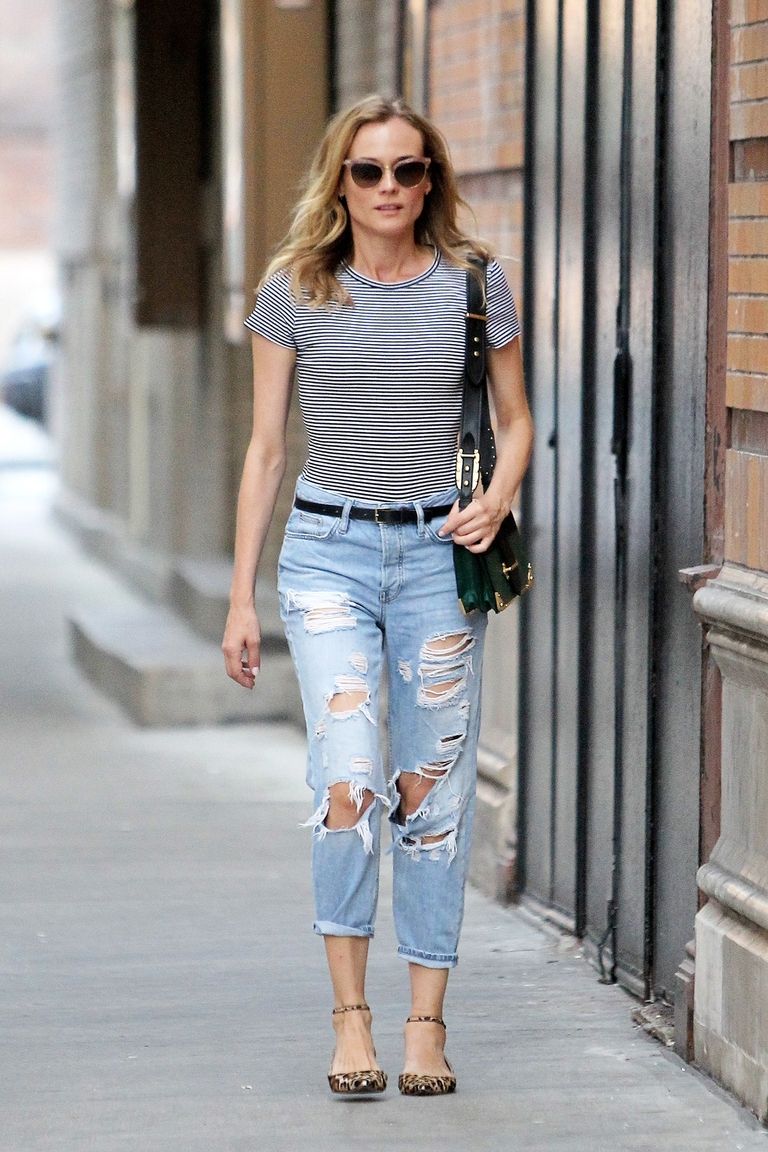 Para combatir el frío, combina tu abrigo de estilo trench con los jeans de mezclilla y unos mocasines como Jessica Chastain.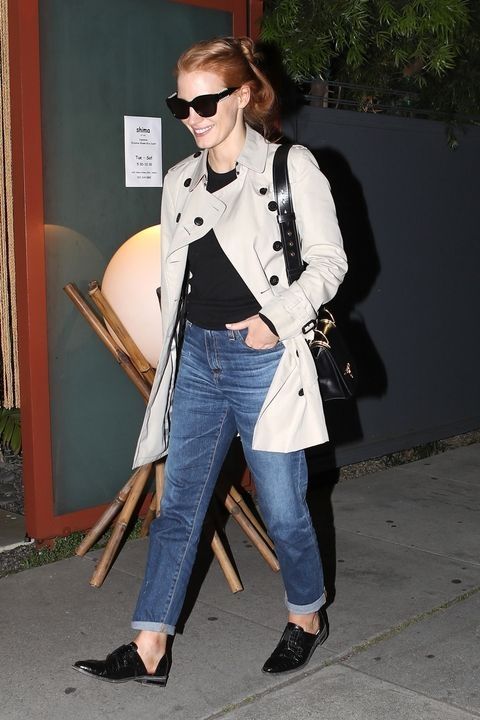 Por último, tenemos a Rihanna, que le otorga un toque femenino a sus pantalones vaqueros holgados y extragrandes con una blusa de volantes y botines puntiagudos.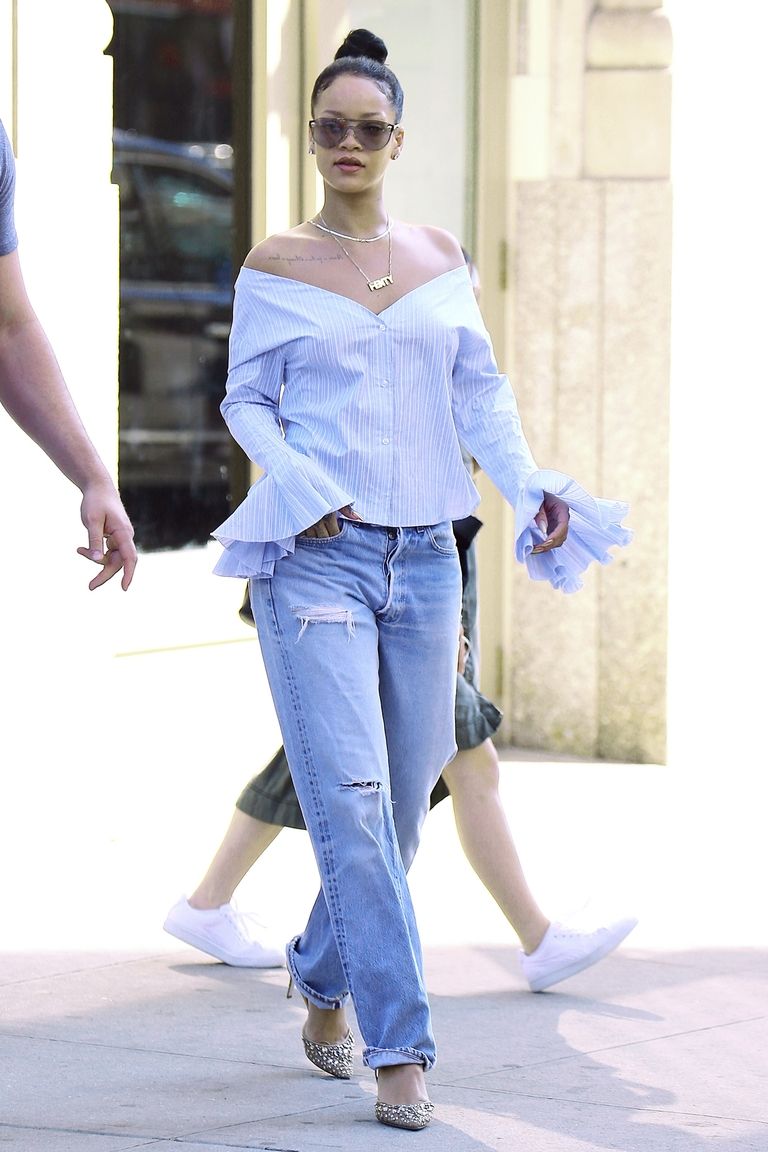 //////////
When it comes to feeling comfortable, boyfriend jeans are perfect; they're loose, casual and have the ideal touch of masculinity. They are super versatile, you can take them in a relaxed way or you can incorporate them into a more formal and put-together outfit. Although it may seem easy, borrowing your boyfriend's jeans can become a style challenge, so fir that i suggest some ways to wear them.
Elevate a pair of boyfriend jeans to wear at night with a blouse, like Zoe Kravitz's velvet v-neck and completing the look with classic black heels.
Add an unexpected touch of bohemian style to torn boyfriend jeans with a wavy print top, like Hailey Baldwin's.
For a relaxed look, opt for a combination like Diane Kruger, a pair of worn jeans, a T-shirt and a thin belt.
To combat the cold, combine your trench coat with denim jeans and loafers like Jessica Chastain.
Finally, we have Rihanna, which gives a feminine touch to his baggy and oversized jeans with a frill blouse and pointy booties.