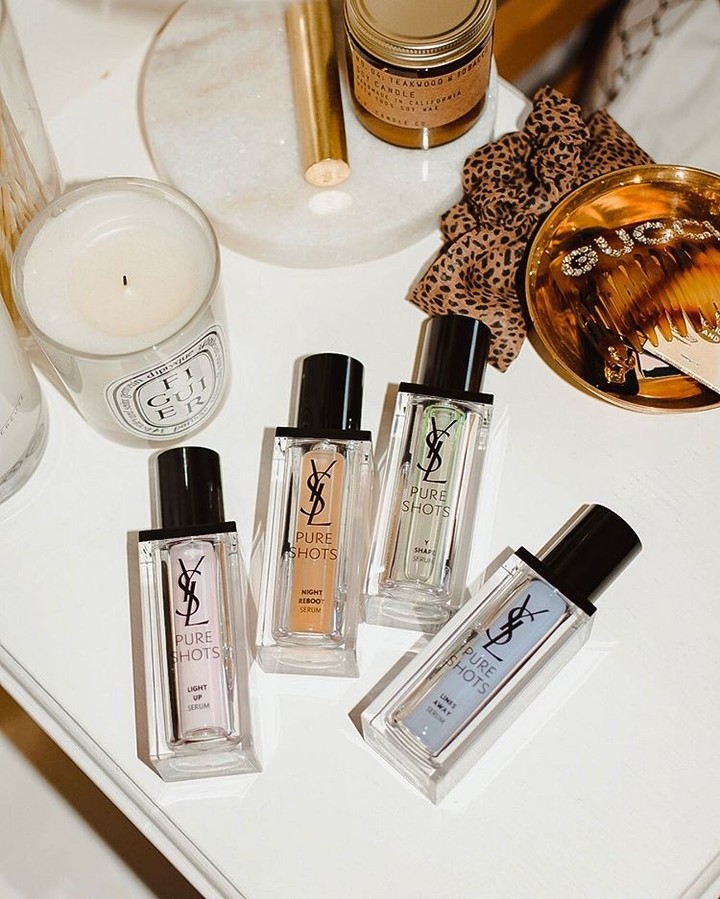 Con una gran cantidad de serums para elegir hoy en día, no sorprende que se vea inundado el mercado con lo que la industria de la belleza tiene para ofrecer. Lo mismo va para nosotras. También he estado probando constantemente nuevos serums, aquellos que tienen como objetivo reparar mi piel opaca y cansada, sin comprometer mi horario o involucrar pasos adicionales en mi régimen diario de cuidado de la piel, y solo unos pocos cumplen con esas afirmaciones. Adicional a nuestro estilo de vida agitado, y no es de extrañar que los productos que ahorran tiempo se hayan convertido en una prioridad en estos días.
La nueva gama Pure Shots se distingue de las demás con una experiencia de cuidado de la piel reinventada que se adapta a los hábitos de estilo de vida de la mujer urbana. Con una infusión de ingredientes potentes para la piel, los ingredientes de la gama YSL Beauty Pure Shots provienen de Marruecos, los que se cultivan en el corazón del Jardín Ourika de YSL Beauty, donde se cultivan plantas potentes y resistentes para producir ingredientes activos potentes con fuertes beneficios para la piel. También se utiliza un proceso de extracción en frío para los ingredientes activos botánicos altamente efectivos, mientras que todos los productos están formulados para recargar y tratar la piel en su núcleo, corregir las marcas en la piel (cansancio, líneas, flacidez, opacidad y deshidratación) y lograr una mejora visible e instantánea en la piel.
---
With an abundance of serums to choose from today, it comes as no surprise that you'd be inundated with what the beauty industry has got to offer. Same goes for us. See, I've been constantly trying out new serums as well, those that aim to fix my dull, tired skin, without compromising on my schedule or involving extra steps in my daily skincare regime — only a few live up to those claims. Add on our hectic urban lifestyles, and it's no wonder time-saving products have become such a priority these days.
The new Pure Shots range sets itself apart from the others with a reinvented skincare experience that's catered to the urban woman's lifestyle habits. Infused with potent ingredients for your skin, the ingredients in the YSL Beauty Pure Shots range are sourced from Morocco, those grown right in the heart of YSL Beauty's own Ourika Garden, where powerful, resistant plants are grown to produce powerful active ingredients with strong benefits for the skin. A cold extraction process is used for the potent, highly effective botanical active ingredients as well, while all the products are formulated to reload and treat the skin at its core, correct marks on the skin (tiredness, lines, sagginess, dullness and dehydration) and achieve instantly and visibly improved skin.