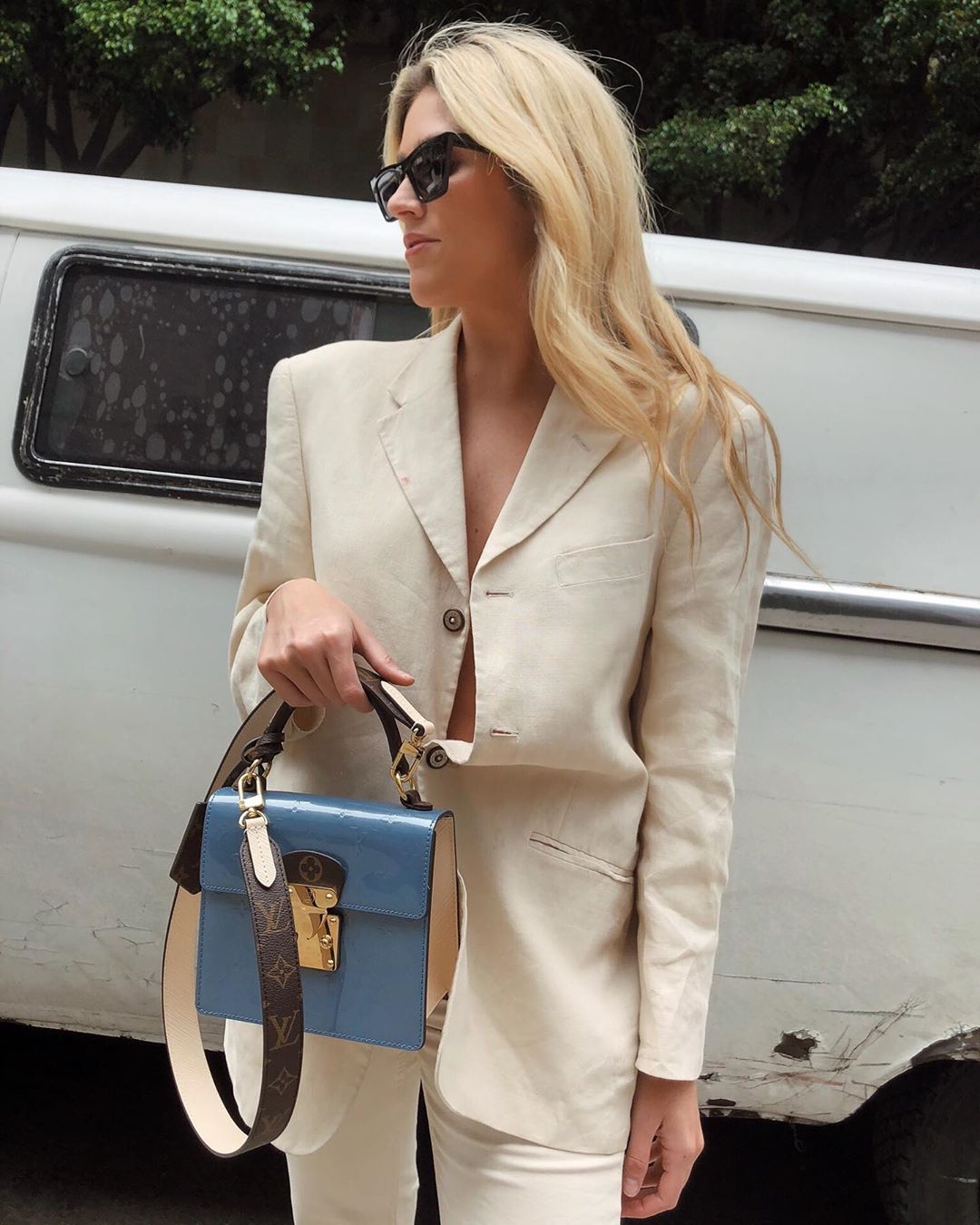 El Spring Street en Monogram Vernis de charol es una bolsa versátil y chic. Fue inspirada por una modelo y diseñada en 1999 por el entonces director artístico Marc Jacobs, ésta presenta una mezcla de materiales exclusivos en colores contrastantes, para darle así una actitud fresca y vanguardista. Una asa superior y una correa removible multiplican las opciones de uso para esta bolsa.
Entonces, para darle inicio a esta temporada, esta hermosa bolsa es imprescindible en su guardarropa, su aspecto vanguardista y su toque clásico de monograma la hacen única; sin duda una pieza que no pasa desapercibida.
---
The Spring Street in Monogram Vernis patent leather is a versatile bijou of a handbag. It was inspired by a model and designed in 1999 by then-artistic director Marc Jacobs, it presents a mix of signature materials in contrasting colors, for a cool, edgy attitude. A top handle and removable strap multiply the carry options for this covetable bag.
So for this starting season this lovely bag is a must in your wardrobe, its edgy look and classic monogram touch makes it unique and no doubt a pop-up piece.