Una capital de la moda es una ciudad que tiene una gran influencia en las tendencias de la moda internacional, en la que el diseño, la producción y la venta de productos y eventos de moda como la semana de la moda, premios y ferias comerciales generan un gran importante económico.
Una de las cuatro ciudades consideradas capitales mundiales de la moda dentro del "Big Four" del siglo 20 es París. Además de su papel de liderazgo en ropa y diseño, la ciudad de las luces tiene una mezcla de negocios, desde entretenimiento hasta actividades culturales y de ocio, que tienen un reconocimiento internacional por tener una identidad única y fuerte.
París, tiene una escena de diseño muy amplia, con escuelas de diseño, revistas de moda y un mercado local de consumidores afluentes.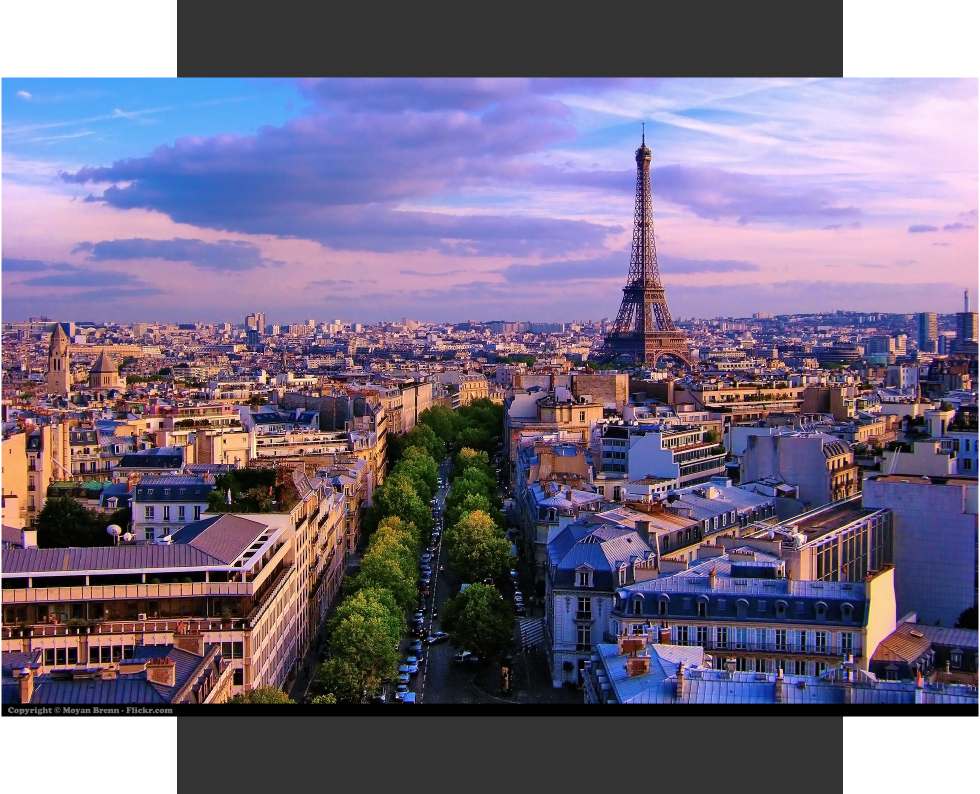 La moda en Francia es un espectro importante en la cultura y la vida social, así como un tema económico. La creación y producción de moda se hizo prominente a lo largo del siglo XV y en el siglo XVII explotó como una industria rica en consumo local y para la exportación, el Ministro real de Finanzas en aquella época, Jean-Baptiste Colbert, expresó "La moda es para Francia lo que las minas de oro de Perú son para España".
Durante el siglo XIX, la moda transitó hacia muchos estilos; en la década de 1860, se originó el término moderno de la alta costura, conocido por su buen gusto. El prêt-à-porter nació en la década de los 60, reaccionando contra las nociones tradicionales de la moda y el proceso de fabricación, confirmando las necesidades de la cultura pop y los medios de comunicación.
París actúa como el centro de la industria de la moda, sin embargo debido a la descentralización de la industria, muchas ciudades, entre ellas Lyon, Marsella, Toulouse, Lille, Estrasburgo, Burdeos, Nantes y Rennes, tienen importantes barrios y avenidas de lujo. En los últimos tiempos, se convirtieron en clientes importantes y grandes productores. Île-de-France, Manosque, La Gacilly (cerca de Rennes), y Vichy lideran la industria cosmética, basándose en conocidas casas de belleza internacionales como L'Oreal, Lancôme, Guerlain, Clarins, Yves Rocher, L'Occitane, Vichy, etc. Las ciudades de Niza, Cannes, St. Tropez, están entre otras de la riviera francesa que son bien conocidas como lugares de placer, albergando anualmente a muchas celebridades y personalidades de los medios y multimillonarios.
Con toda su historia, la ciudad de París es una referencia de la moda y muchos diseñadores la han hecho suya, como Chanel, Pierre Cardin, Céline, Chloe, Dior, Givenchy, Jean Paul Gaultier, Hermès, Lanvin, Rochas, Vuitton e Yves Saint Laurent, por lo que no cabe duda de que es el lugar ideal.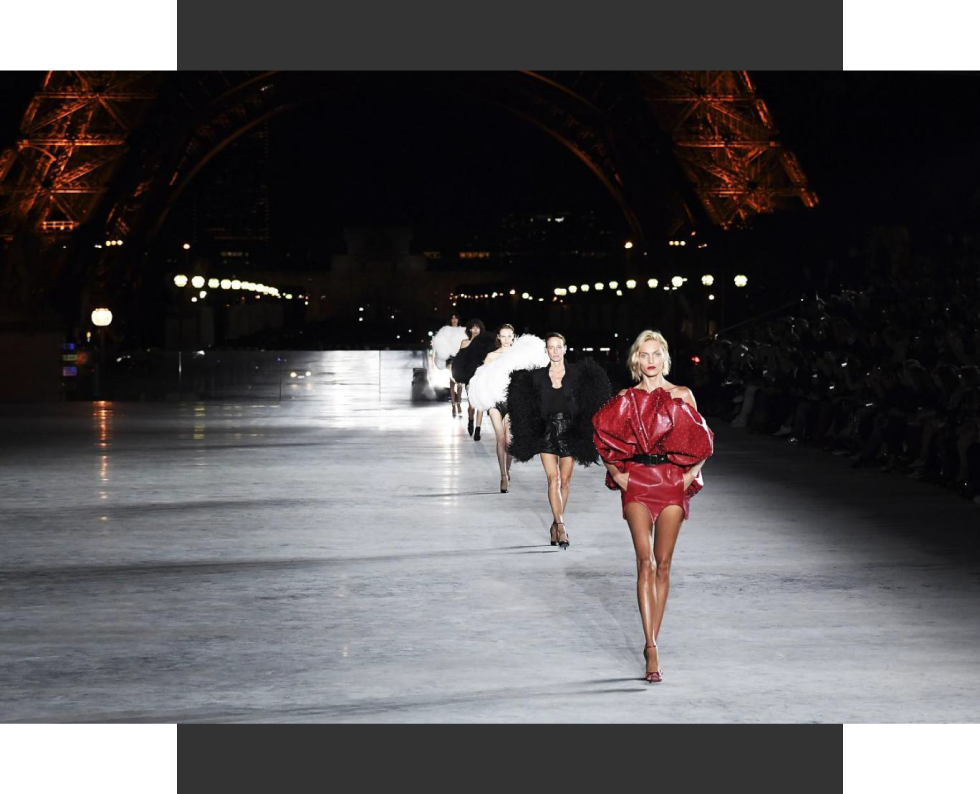 //////////
A fashion capital is a city which has a major influence on international fashion trends and in which the design, production and retailing of fashion products and events such as fashion weeks, awards and trade fairs generate significant economic output.
One of the four cities considered the global "Big Four" fashion capitals of the 20th century is Paris. In addition to its leadership role in clothing and design, the city of lights has a mixture of business, from financial and entertainment to cultural and leisure activities, that have an internationally recognition for having a unique and strong identity.
Paris has a wider design scene, with design schools, fashion magazines and a local market of affluent consumers.
Fashion in France is an important spectrum in culture and social life, as well an economic subject. Fashion creation and production became prominent through 15th century and beyond. Since the 17th century exploded as a rich industry in local consume and for exportation, the Royal Minister of Finances, Jean-Baptiste Colbert, expressed as "Fashion is to France what the gold mines of Peru are to Spain…".
During 19th century, fashion transit into many styles, at the 1860's where originated the modern term of haute couture, known for they good taste, and developed till then. The prêt-à-porter born in 60's decade, reacting against the traditional notions of fashion and making process, statisfying the needs of pop culture and mass media.
Paris acts as the center of the fashion industry, although with the descentralization of industry many cities including: Lyon, Marseille, Toulouse, Lille, Strasbourg, Bordeaux, Nantes and Rennes, holds important luxury districts and avenues. In recent times, these became imporant customers and heavy producers. Île-de-France, Manosque, La Gacilly (near Rennes), and Vichy lead the cosmetic industry, basing well-known international beauty houses such as L'Oreal, Lancôme, Guerlain, Clarins, Yves Rocher, L'Occitane, Vichy, etc. The cities of Nice, Cannes, St. Tropez, are among others of the French riviera, are well known as places of pleasure, annually hosting many media celebrities and personalities and billionaires.
With all its history, the city of Paris is a reference to fashion and a lot of designers have made it theirs such as Chanel, Pierre Cardin, Céline, Chloe, Dior, Givenchy, Jean Paul Gaultier, Hermès, Lanvin, Rochas, Vuitton, and Yves Saint Laurent, so there is no doubt it's the place to be.