Si te encantan las flores, pero sufres con el cuidado que estas necesitan, sobre todo en los meses de invierno, donde días más cortos significan menos luz solar; existen una serie de alternativas elegantes en el mercado que complacerán incluso a los botánicos más exigentes: el mundo de las flores artificiales.
Quizás puedes llegar a pensar que los arreglos florales hechos de plástico o seda no son exactamente elegantes; sin embargo, estos a continuación son nada menos que espectaculares. Desde flores de porcelana pintadas a mano hasta plantas de fieltro caprichosas o ramas de papel, estas piezas de acento elevarán cualquier mesa o repisa de la chimenea sin problemas, y se duplican como piezas de arte permanentes. Además, con el Día de San Valentín que viene rápidamente, se convierten en el regalo perenne perfecto para un ser querido.
Flores Aerin Giverny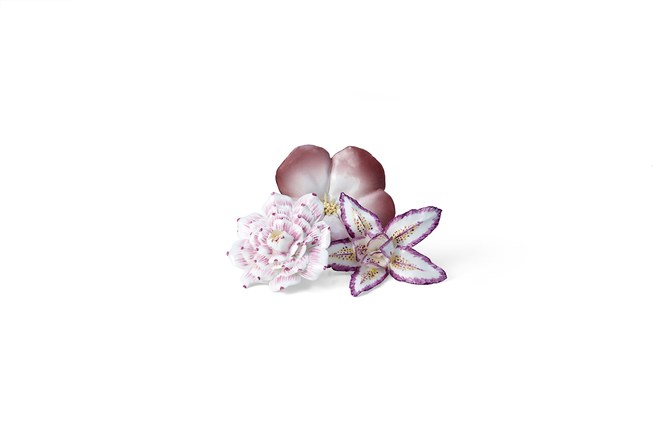 El conjunto de flores de cerámica de tres piezas de Aerin está inspirado en las hermosas casas y jardines de Giverny, un pueblo del norte de Francia.
Centros de mesa de porcelana Vanessa Hogge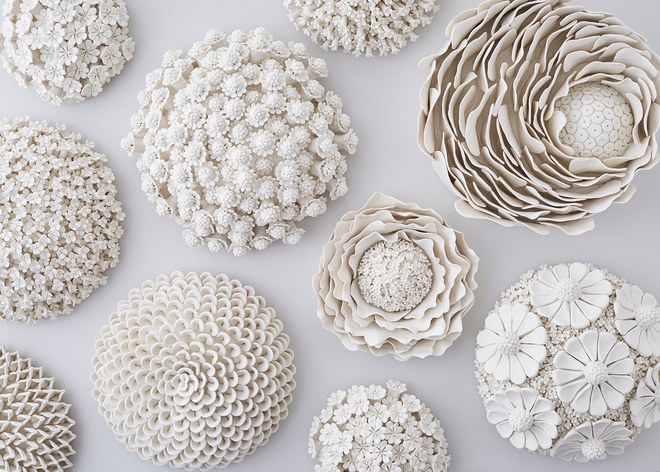 La artista londinense Vanessa Hogge crea centros de porcelana hechos a mano en una amplia gama de tamaños y acabados florales, desde Crisantemos hasta Delfinios y Margaritas.
Flores de porcelana Vladimir Kanevsky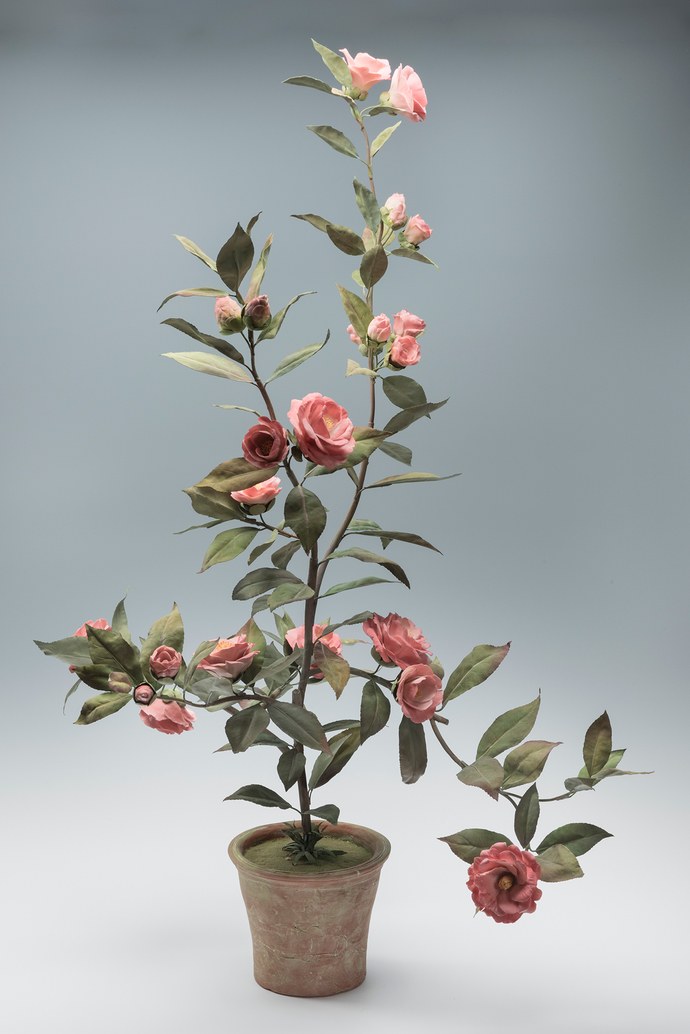 Las flores de porcelana del artista con sede en Nueva Jersey, Vladimir Kanevsky, están completamente hechas a mano y terminadas con hojas y tallos hechos de cobre pintado.
//////////
If you love flowers, but you suffer with the care they need, especially in the winter months, where shorter days mean less sunlight; There are several elegant alternatives on the market that will please even the most demanding botanists: the world of artificial flowers.
Perhaps you can come to think that floral arrangements made of plastic or silk are not exactly elegant; however, these below are nothing more but spectacular. From hand-painted porcelain flowers to whimsical felt plants or paper branches, these accent pieces will elevate any table or mantelpiece seamlessly and duplicate them as permanent art pieces. In addition, with Valentine's Day coming quickly, they become the perfect perennial gift for a loved one.
Aerin Giverny flowers
Aerin's three-piece ceramic flower set is inspired by the beautiful houses and gardens of Giverny, a town in northern France.
Porcelain centerpieces by Vanessa Hogge
London artist, Vanessa Hogge, creates handmade porcelain centerpieces in a wide range of sizes and floral finishes, from Chrysanthemums to Delphiniums and Daisies.
Vladimir Kanevsky porcelain flowers
The porcelain flowers of the New Jersey based artist, Vladimir Kanevsky, are completely handmade and finished with leaves and stems made of painted copper.