Con el desarrollo tecnológico algunos hoteles se han puesto a la vanguardia para integrar en sus instalaciones desde el mejor arte hasta tecnología de punta. A continuación, podrás conocer algunos de los que encabezan el mundo de la innovación hotelera.
Hilton Hotels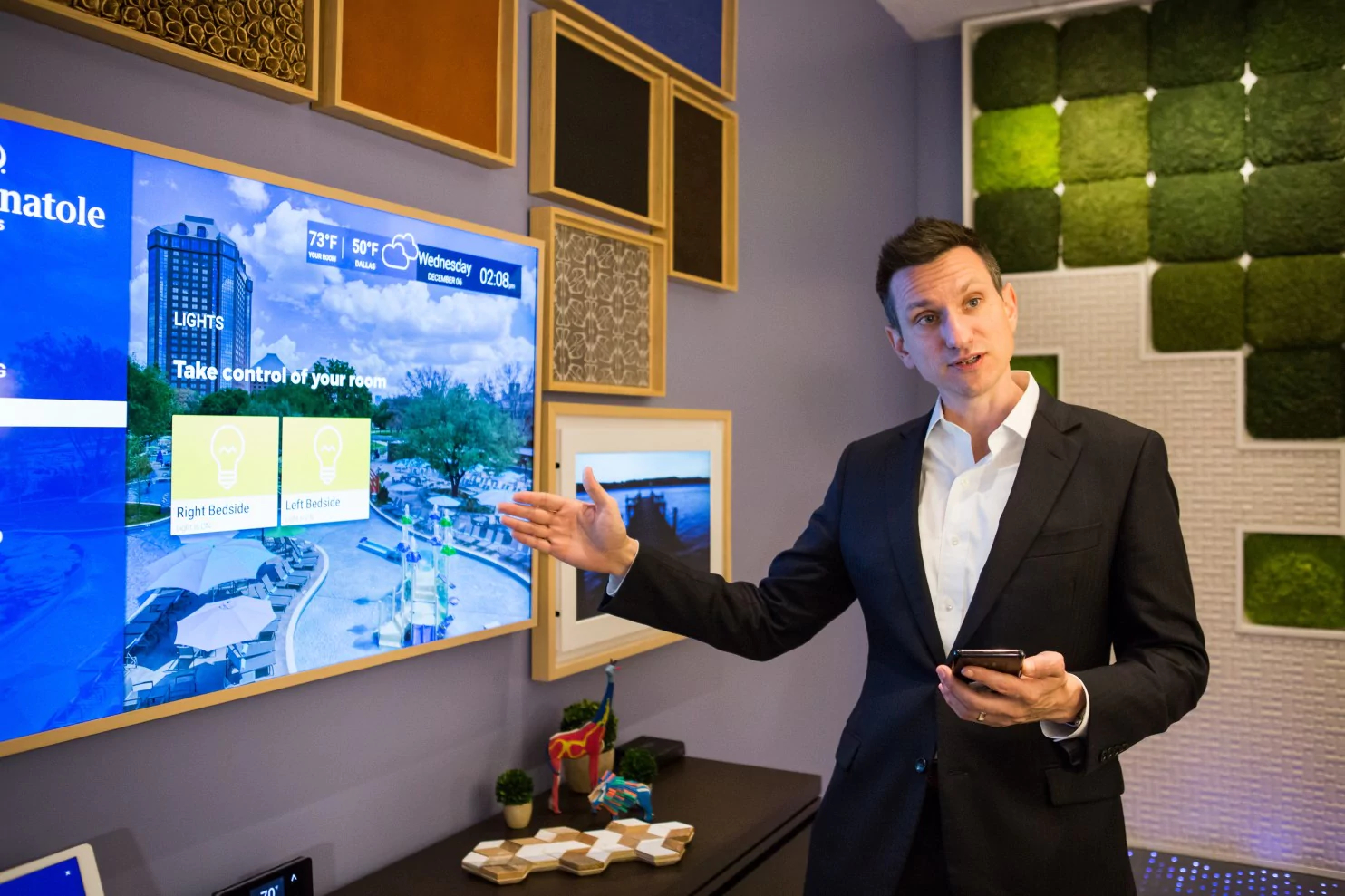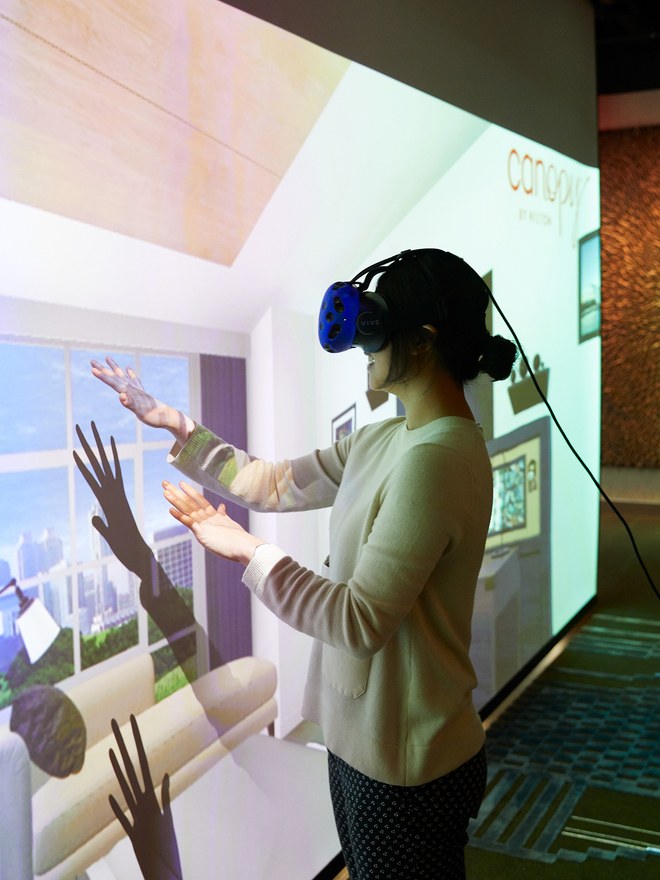 Con el lanzamiento de su Innovation Gallery el año pasado, Hilton ha aumentado sus mejoras tecnológicas. Los huéspedes con teléfonos inteligentes ahora pueden desbloquear sus habitaciones en más de 2.500 hoteles Hilton con su llave digital. Además, los miembros de Hilton Honors pueden seleccionar las habitaciones exactas que desean, solicitar servicio a la habitación, enviar mensajes a la recepción y mucho más, todo desde sus iPhones. La Innovation Gallery, ubicada justo al lado de la sede mundial de la marca en McLean, Virginia, es un espacio donde Hilton pone a prueba y exhibe nuevos productos y experiencias para los huéspedes. Lo allí mostrado, podría terminar en sus hoteles de todo el mundo. Por ejemplo, el espacio ha presentado un producto de enmascaramiento de ruido, una pantalla de arte digital personalizable y un dispositivo de traducción en tiempo real.
Standard International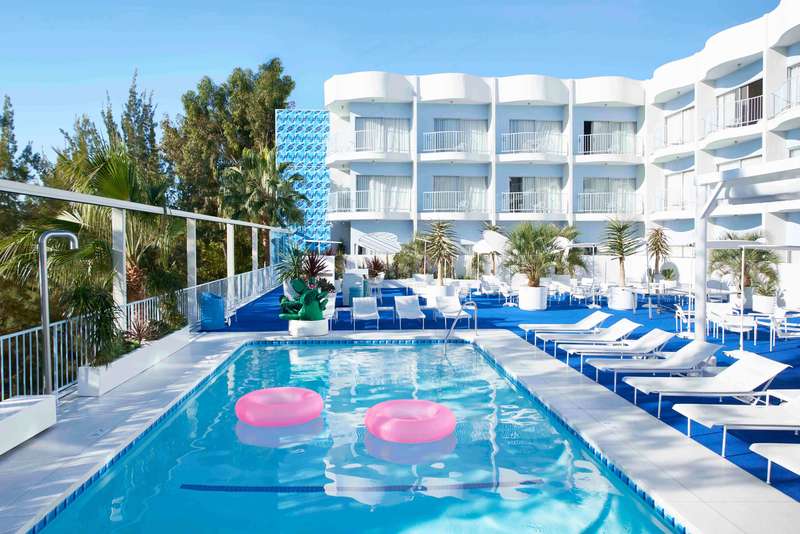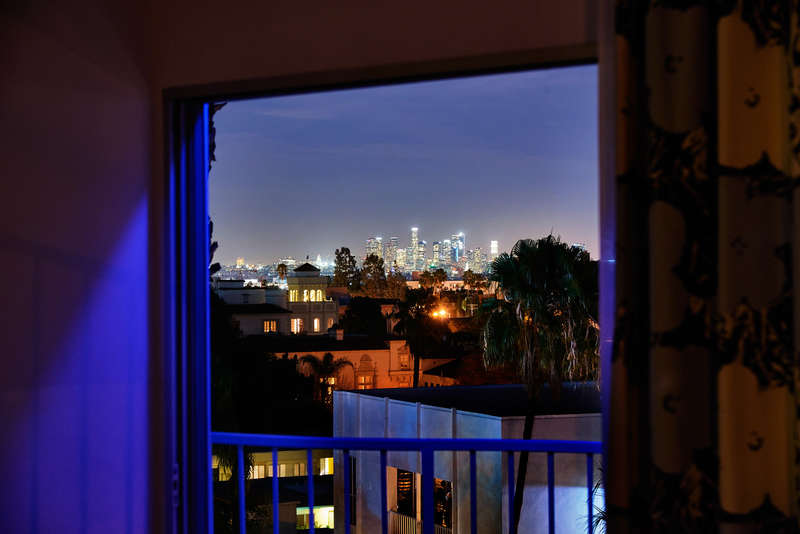 Pocos hoteles pueden igualar el trabajo de innovación que el Standard International ha logrado. A partir de su aparición en Hollywood en 1999, mucho ha cambiado, ahora cuentan con 12 propiedades desde Estados Unidos, pasando por México llegando hasta Asia. The Standard está escalando en su alcance global, sin mencionar su nueva aplicación móvil de reserva al instante, llamada One Night, que cuenta con 125 hoteles altamente solicitados, junto con guías que sugieren actividades cerca del hotel.
El año pasado, The Standard organizó una serie de eventos únicos, como el Sleep-in Cinema en The Standard High Line, donde los huéspedes podían acampar en los colchones Casper durante el fin de semana de Halloween y ver películas de terror icónicas mientras comían bocadillos y bebían vino. También, a raíz de las elecciones, han desarrollado programas para promover el activismo, como la cena Art Basel Speak Up en apoyo a la ACLU y al programa Ring Your Rep. Más adelante este año, The Standard Hollywood abrirá el primer dispensario de cannabis para hoteles.
21c Museum Hotels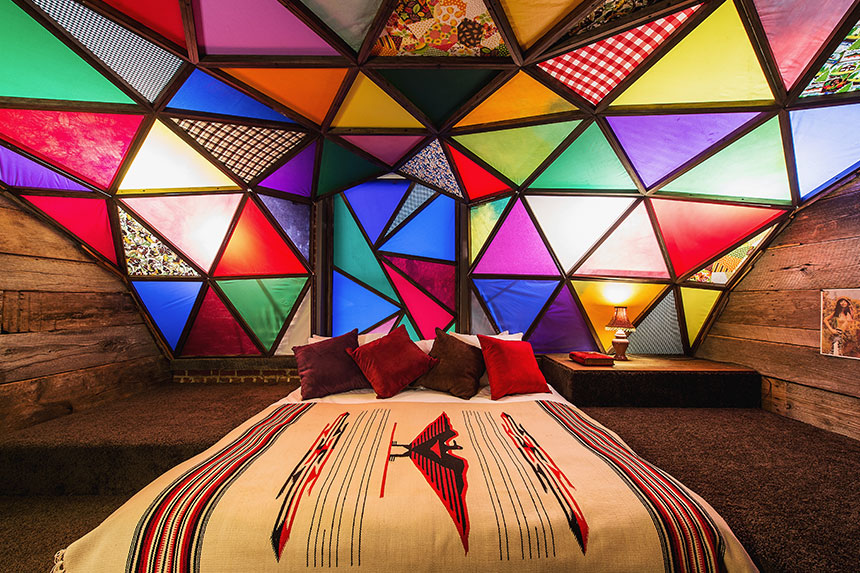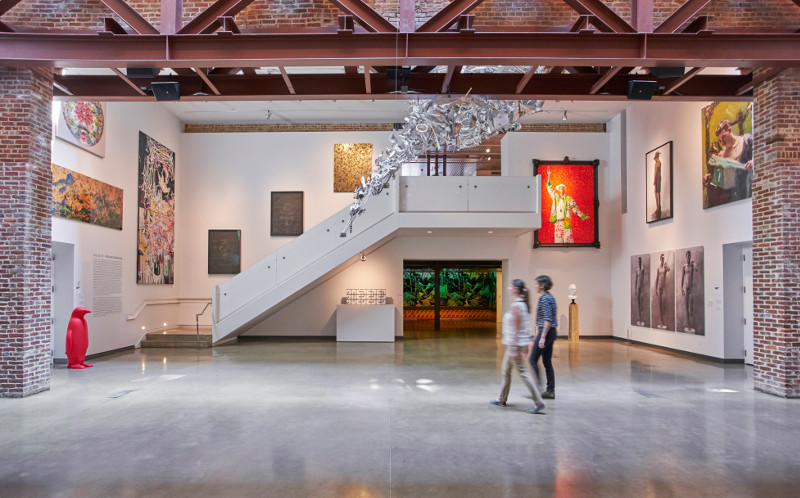 21c Museum Hotels, originado en Kentucky en 2006, se ha expandido a otras seis ciudades de Estados Unidos; siendo pionero de un espacio artístico y de continua innovación. Fundada por dos coleccionistas de arte contemporáneo y conservacionistas, cada ubicación 21c presenta varias obras de arte específicas del sitio, así como piezas de artistas de renombre mundial, como la exposición The Future is Female actualmente en exhibición en el 21c Cincinnati, con obras de Carrie Mae Weems, Jenny Holzer y Zoe Buckman. El arte está integrado en todas las áreas comunes, en donde el vestíbulo funciona como una galería de arte. La ubicación de Nashville encargó recientemente al actor Adrian Grenier, al artista visual Sebastiaan Bremer y al rapero Yung Jake transformar sus suites de invitados a través de instalaciones experimentales (utilizando sonido, video, fotografía y pintura) que invitan a la participación de los invitados.
//////////
With technological development some hotels have put themselves at the forefront to integrate in their facilities from the best art to the latest technology. Bellow, you can read about some of the world leaders innovation hotels.
Hilton Hotels
With the launch of its Innovation Gallery last year, Hilton has increased its technological improvements. Guests with smartphones can now unlock their rooms in more than 2,500 Hilton hotels with their digital key. In addition, Hilton Honors members can select the exact rooms they want, request room service, send messages to the reception and much more, all from their iPhones. The Innovation Gallery, located right next to the brand's global headquarters in McLean, Virginia, is a space where Hilton tests and exhibits new products and experiences for guests. What is shown there, could end up in your hotels around the world. For example, the space has presented a noise masking product, a customizable digital art screen and a real-time translation device.
Standard International
Few hotels can match the innovation work that Standard International has achieved. Since its appearance in Hollywood in 1999, much has changed, now they have 12 properties from the United States, through Mexico to Asia. The Standard is escalating in its global reach, not to mention its new instant booking mobile application, called One Night, which has 125 highly requested hotels, along with guides suggesting activities near the hotel.
Last year, The Standard hosted a series of unique events, such as the Sleep-in Cinema on The Standard High Line, where guests could camp on Casper mattresses during the Halloween weekend and watch iconic horror movies while eating sandwiches and drinking wine. Also, because of the elections, they have developed programs to promote activism, such as the Art Basel Speak Up dinner in support of the ACLU and the Ring Your Rep program. Later this year, The Standard Hollywood will open the first-ever hotel cannabis dispensary.
21c Museum Hotels
21c Museum Hotels, originated in Kentucky in 2006, has expanded to six other cities in the United States; being an artistic space and continuous innovation pioneer. Founded by two contemporary art collectors and conservationists, each 21c location features several site-specific works of art, as well as pieces by world-renowned artists, including the exhibition The Future is Female currently on display at 21c Cincinnati, with works by Carrie Mae Weems, Jenny Holzer and Zoe Buckman. Art is integrated into all common areas, where the lobby functions as an art gallery. The Nashville location recently commissioned actor Adrian Grenier, visual artist Sebastiaan Bremer and rapper Yung Jake to transform their guest suites through experimental installations (using sound, video, photography and painting) that invite the participation of the guests.