El camino de lo moda para las mujeres de talla grande no ha sido fácil, pero en los últimos años han ocurrido grandes avances y en la actualidad ya no tienen que escoger solamente entre Lane Bryant, Torrid y Targey, sino que tienen una selección de nuevas marcas que están surgiendo en el mercado para llenar los armarios de las mujeres de talla grande.
Son diseños únicos que satisfacen todos los deseos de guardarropa, pero además son inclusivos porque vienen en un rango amplio de tallas. Queda comprobado que no hay que ser de una talla específica para ser toda una fashionista.
Nadia Aboulhosn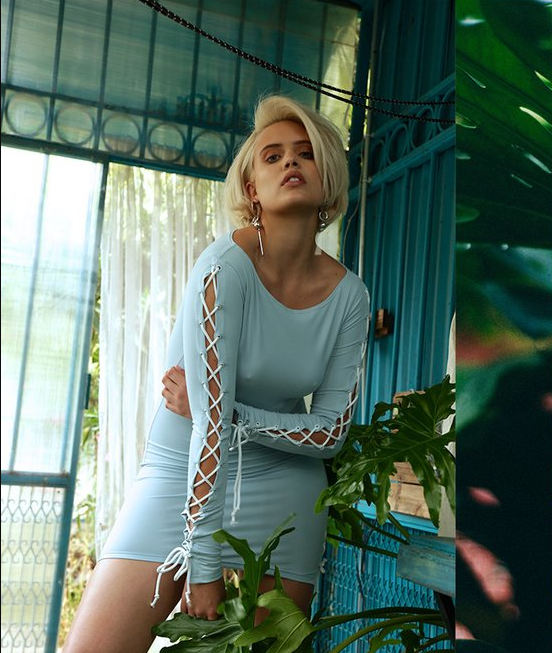 La bloguera de moda Nadia Aboulhosn sabe una o dos cosas sobre estilo, y sobre lo que quiere su audiencia. Con más de 500,000 seguidores en Instagram, la modelo establecida en L.A. lanzó su marca epónima en enero, con prendas que van desde mini faldas hasta sudaderas de gran tamaño.
MonifC.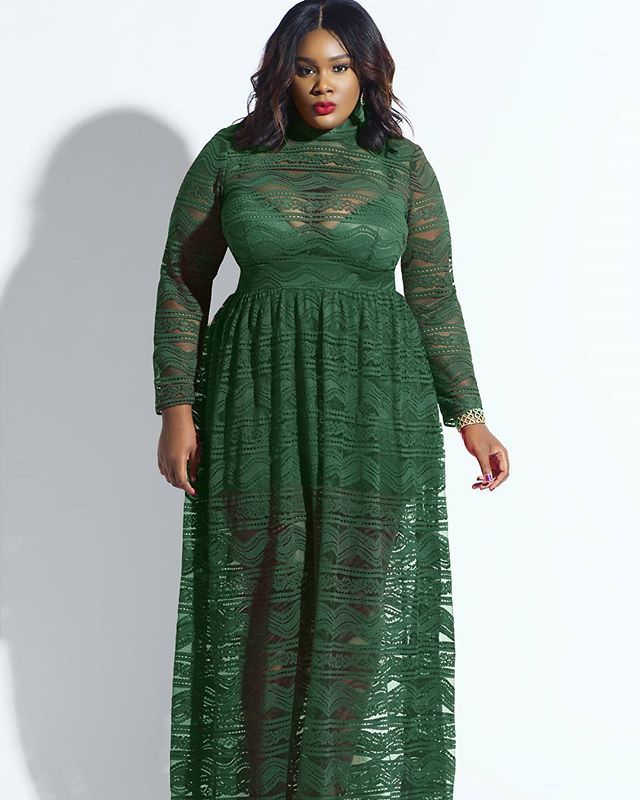 La marca Monif C., creada por Monif Clark, ha sido líder en la industria de la moda durante más de 10 años. Clark diseñó su primera colección en el sótano de sus padres en Nueva Jersey sin tener ninguna experiencia en absoluto. Esto demuestra que nada debe impedirte perseguir un sueño, especialmente si ese sueño es ayudar a otras mujeres a sentirse bellas y seguras.
Hackwith Design House
La diseñadora Lisa Hackwith creó la línea Hackwith Design House con la idea de que los cuerpos de las mujeres son tan diversos como sus habilidades, talentos y logros, por lo que la creación de HDH Plus es una evolución obvia a ese concepto. Las tallas van desde la 14 a la 28, y está llena de diseños arquitectónicos minimalistas chic.
MYNT 1792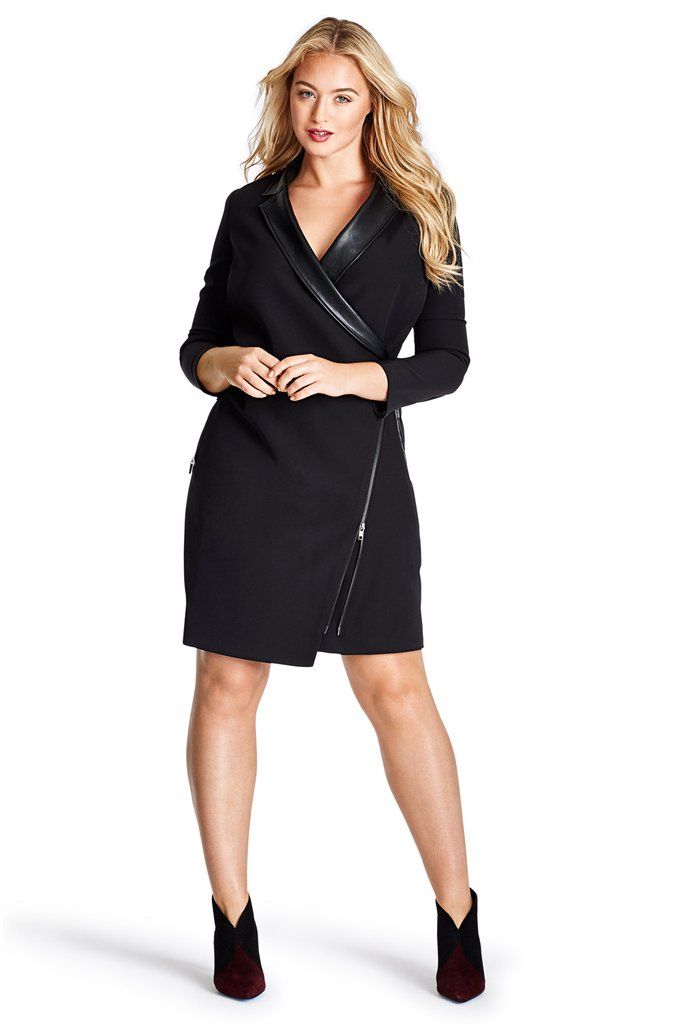 Como una empresa con sede en Nueva York y oficinas en Canadá y Australia, la gente de MYNT 1792 tiene una misión en mente: proporcionar a las mujeres de todo el mundo prendas de moda adecuadas para cada ocasión.
Khmer Youtheary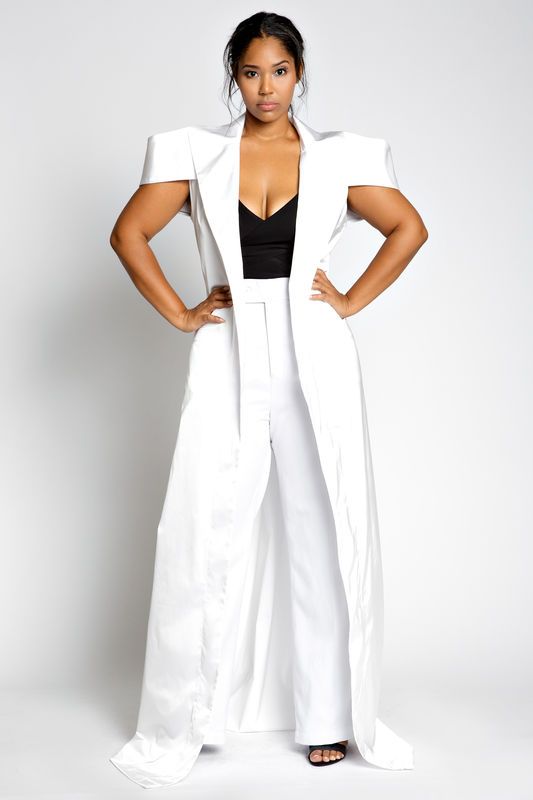 Youtheary Khmer es una marca de ropa femenina contemporánea disponible en tallas XL a 5X. Fundada por la legendaria modelo, Theary Sim, la línea se enorgullece de ser súper elegante pero asequible al bolsillo de todas.
//////////
The fashion path for plus size women has not been easy, but in recent years there have been great advances and nowadays they no longer have to choose only between Lane Bryant, Torrid and Targey, but they have a selection of emerging brands in the market to fill their wardrobes.
They are unique designs that satisfy all wardrobe needs, but they are also inclusive because they come in a wide range of sizes. It is proven that you do not have to be of a specific size to be a fashionista.
Nadia Aboulhosn
Fashion blogger Nadia Aboulhosn knows one or two things about style, and about what her audience wants. With more than 500,000 followers on Instagram, the model established in L.A. launched its eponymous brand in January, with garments ranging from mini skirts to oversized sweatshirts.
Monif C.
The Monif C. brand, created by Monif Clark, has been a leader in the fashion industry for more than 10 years. Clark designed her first collection in her parents' basement in New Jersey without any experience at all. This shows that nothing should prevent you from pursuing a dream, especially if that dream is to help other women feel beautiful and safe.
Hackwith Design House
Designer Lisa Hackwith created the Hackwith Design House line with the idea that women's bodies are as diverse as their abilities, talents and achievements, so the creation of HDH Plus is an obvious evolution to that concept. The sizes range from 14 to 28, and is full of chic, minimalist architectural designs.
MYNT 1792
As a company based in New York and offices in Canada and Australia, the people of MYNT 1792 have one mission in mind: to provide women from all over the world with fashion apparel appropriate for every occasion.
Khmer Youtheary
Youtheary Khmer is a brand of contemporary women's clothing available in sizes XL to 5X. Founded by the legendary model, Theary Sim, the line prides itself on being super stylish but affordable to all.