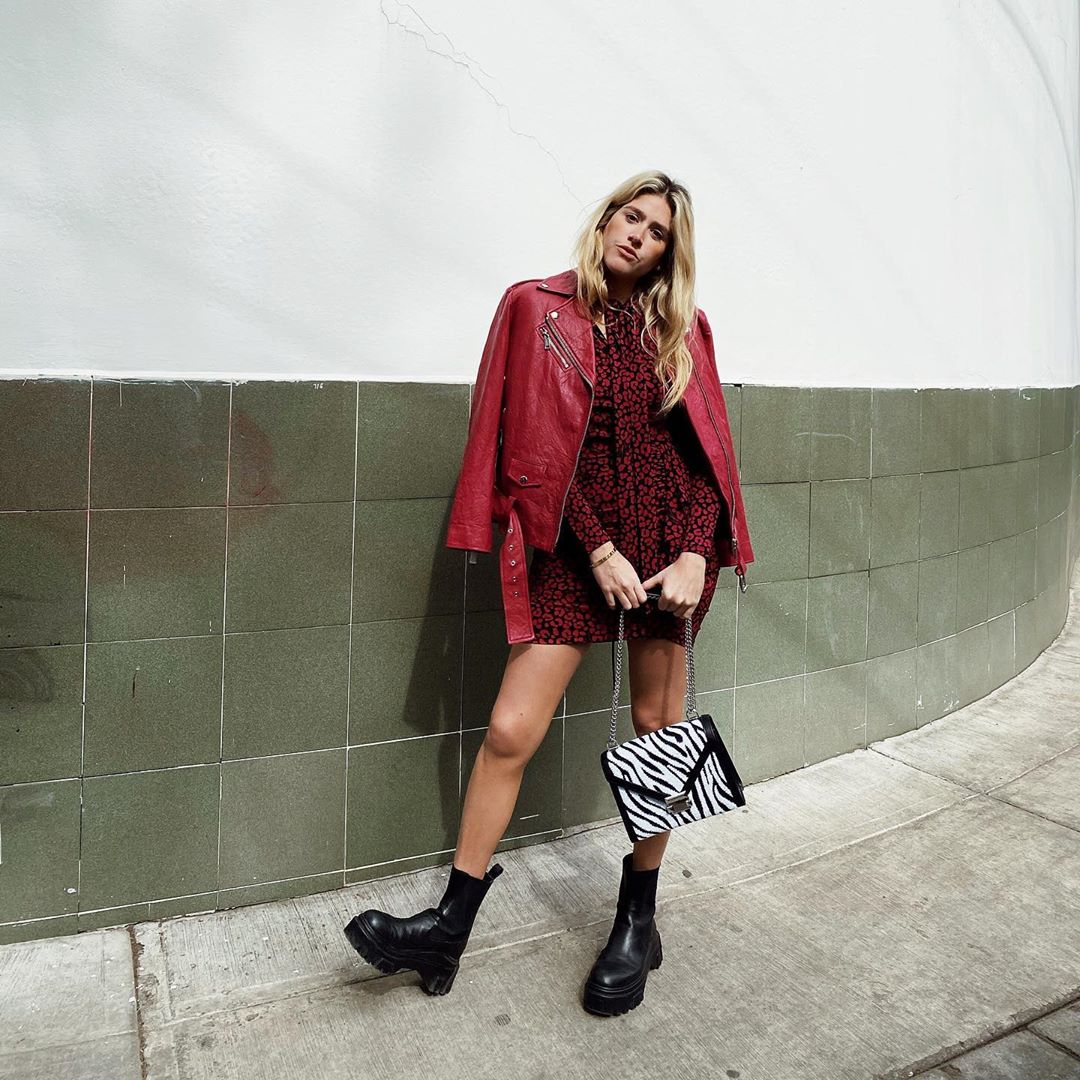 El rojo es un color tan audaz, representa pasión además de un fuerte compromiso, y es exactamente por eso que me encanta usarlo.
Para este atuendo elegí las piezas de Michael Kors, este diseñador tiene la capacidad de usar el color de una manera tan única. La chaqueta roja de cuero es una declaración de que no puede faltar, por otro lado, la tela estampada del vestido crea un contraste con el bolso con estampado de cebra en perfecta armonía. Finalmente, las botas de combate negras le dan a la apariencia general del look una sensación más casual.
---
Red is such a bold color, it represents passion, a strong commitment and that's exactly why I love wearing it.
For this outfit I chose Michael Kors pieces, this designer has the ability to use color is such a unique way. The red leather jacket is a statement that you can not miss on the other hand the printed fabric of the dress creates a contrast against the zebra pattern purse. Finally the black combat boots gives the overall look more of a street feel.