Esta semana se ha llevado a cabo en diferentes locaciones a lo largo del D.F. el México Fashion Week, durante la cual talentosos diseñadores han podido mostrar lo más trendy y chic que se viene para la temporada primavera-verano 2018.
La semana de la moda comenzó con el desfile de Malafacha / Sponge Bob Gold. En esta colección tuvieron prevalencia los tonos azules y una mezcla ecléctica de piezas autóctonas adaptadas al ambiente moderno. Lo más resaltante fue el uso de Sponge Bob como pieza central de los diseños de la colección.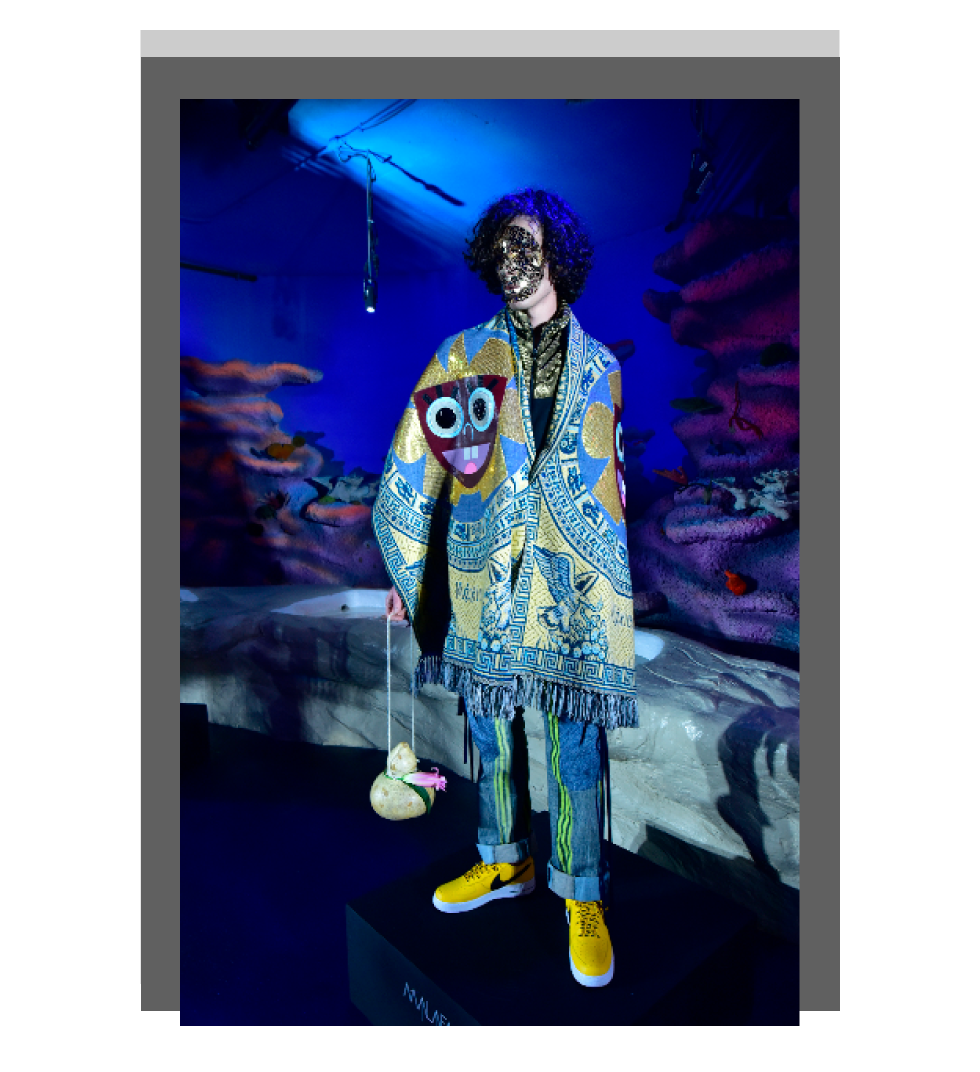 Continuamos con Mancandy, cuya colección fue una muestra andrógina. Las piezas mostradas combinaron trajes y piezas de corte recto con estampados gráficos y geométricos, con jean, en colores primarios, amarillo, azul y rojo, junto con el blanco.


Seguimos con Colectivo Diseño Mexicano y su muestra súper femenina, cuyas piezas protagonistas fueron los pantalones de talle alto, vestidos ligeros y faldas amplias. La femineidad desbordó a través de los tonos rosa, rojo, azul eléctrico, los estampados florales y detalles cono lazos y apliques de flores.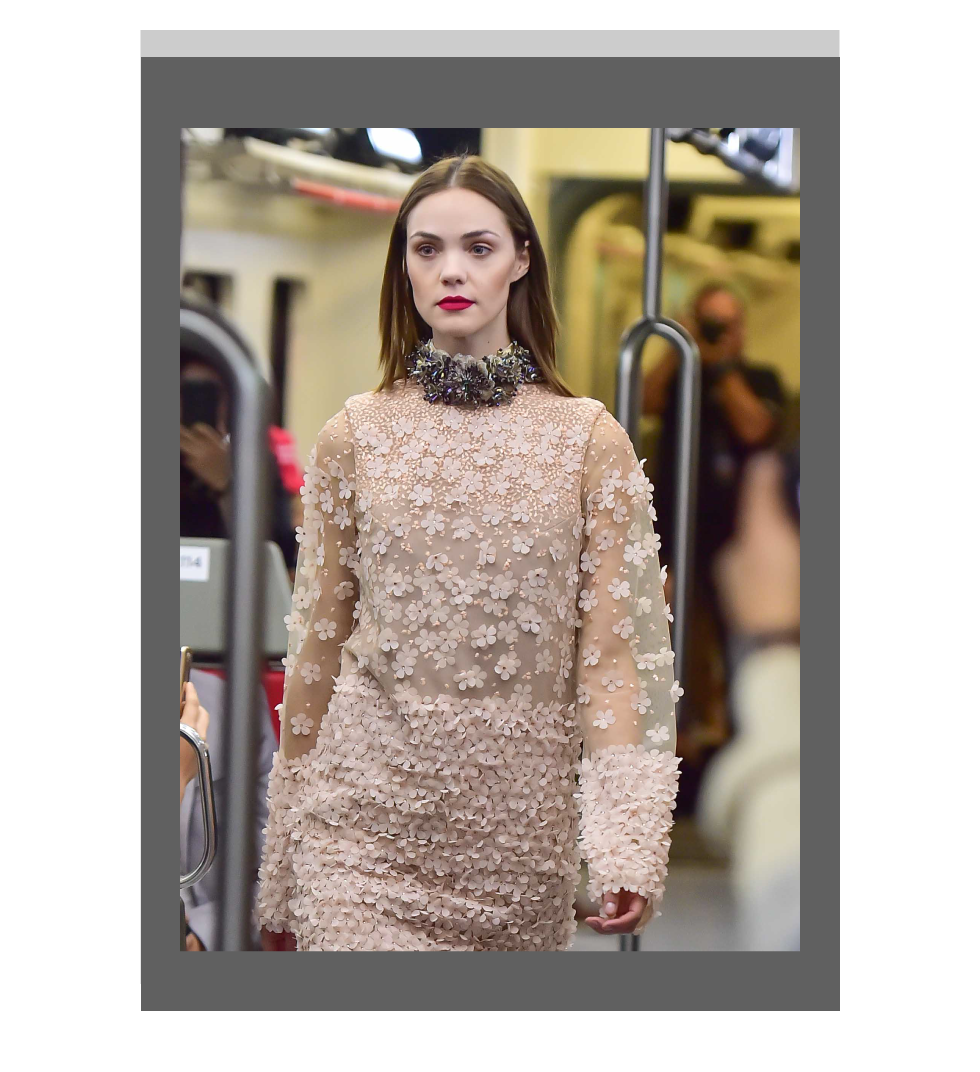 La colección de Julia Y Renata, mostró piezas femeninas pero sin acentuar demasiado la silueta, con batas largas súper vaporosas y trajes de pantalón sueltos. El color predominante de esta colección fue el azul marino, además se observaron toques de amarillo limón en combinación con el blanco.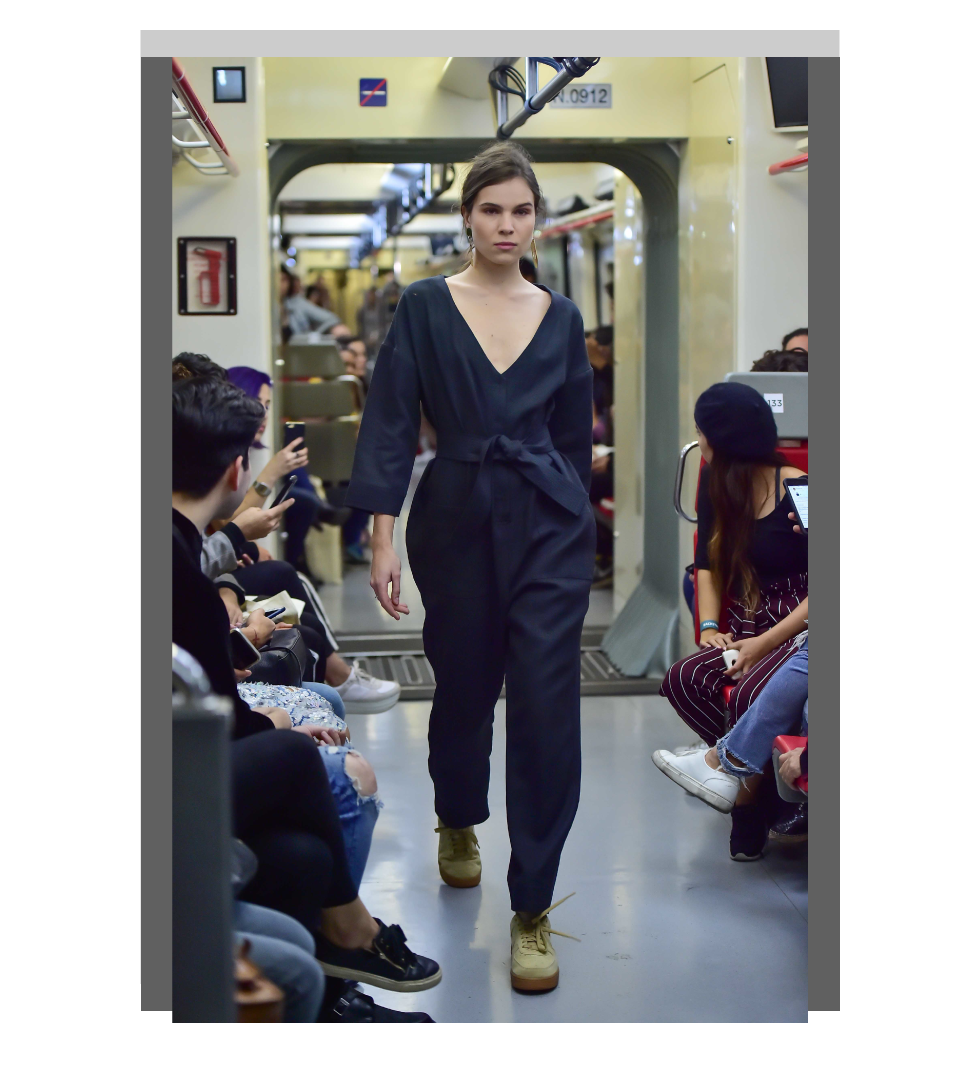 Por otro lado, Sandra Weil mostró una colección femenina, que combina el azul marino con amarillo, blanco y fucsia. Las piezas de muestra están integradas por pantalones sueltos a media pierna que dan un toque informal al atuendo, y vestidos ligeros con apertura al medio que muestran las piernas de manera chic.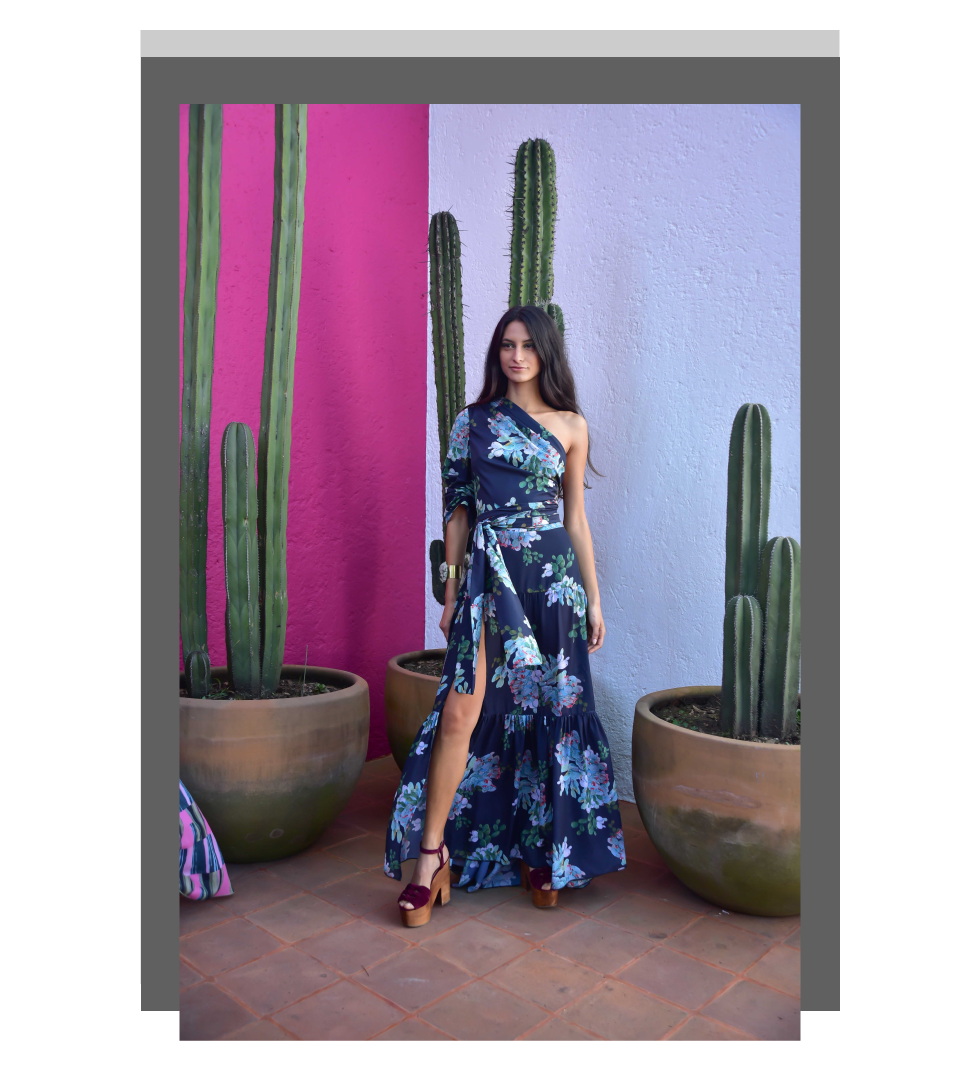 La colección de Shinae Park mostró vestidos con telas vaporosas y tonos claros junto a algunas piezas con estampados de rayas finas. El predominio de los tonos claros y piezas holgadas llama a la serenidad y a la relajación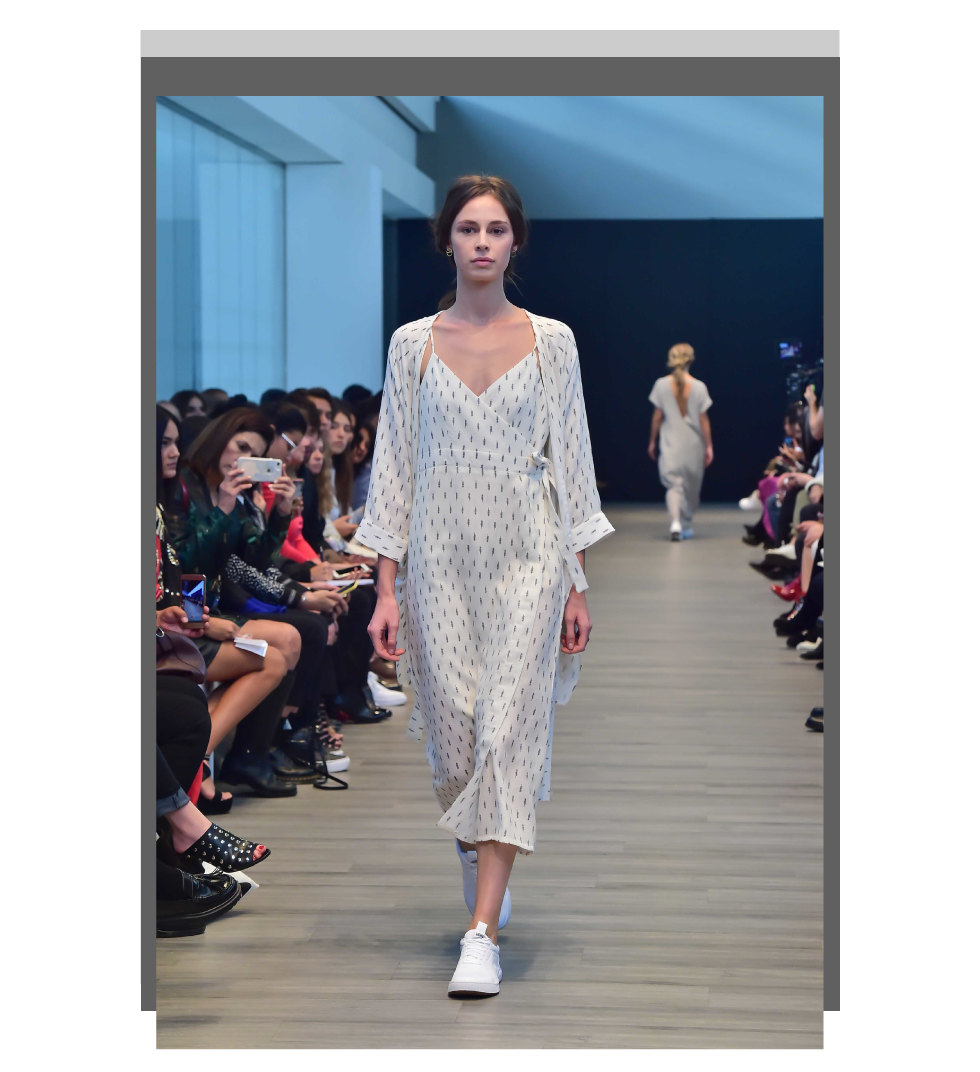 Continuamos con Pineda Covalín, cuya colección mostró tonos atrevidos de fucsia, morado y azul, dentro de estampados de patrones psicodélicos con arabescos que recuerdan a los 70. Compuesta de vestidos sueltos hasta media pierna, pantaloncillos de hombre y pantalones entallados, esta colección es una muestra ecléctica de tonos llamativos con prendas de corte recto y formal.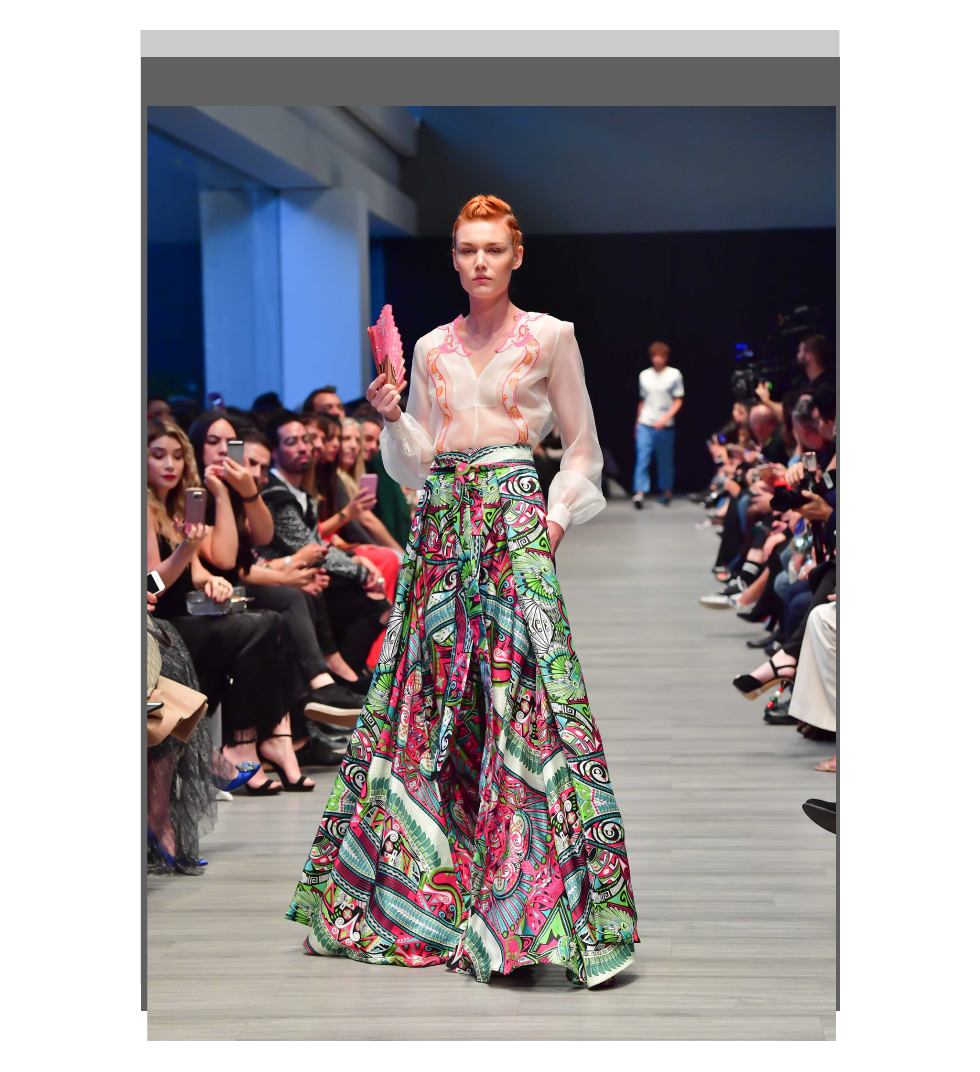 Lydia Lavín expuso una colección elegante con piezas con toques étnicos y coloridos; en donde tuvieron principal protagonismo los volados para acentuar la silueta femenina. La participación de modelos en varias etapas de la vida demostró la versatilidad de los diseños y además le dio un toque especial al desfile.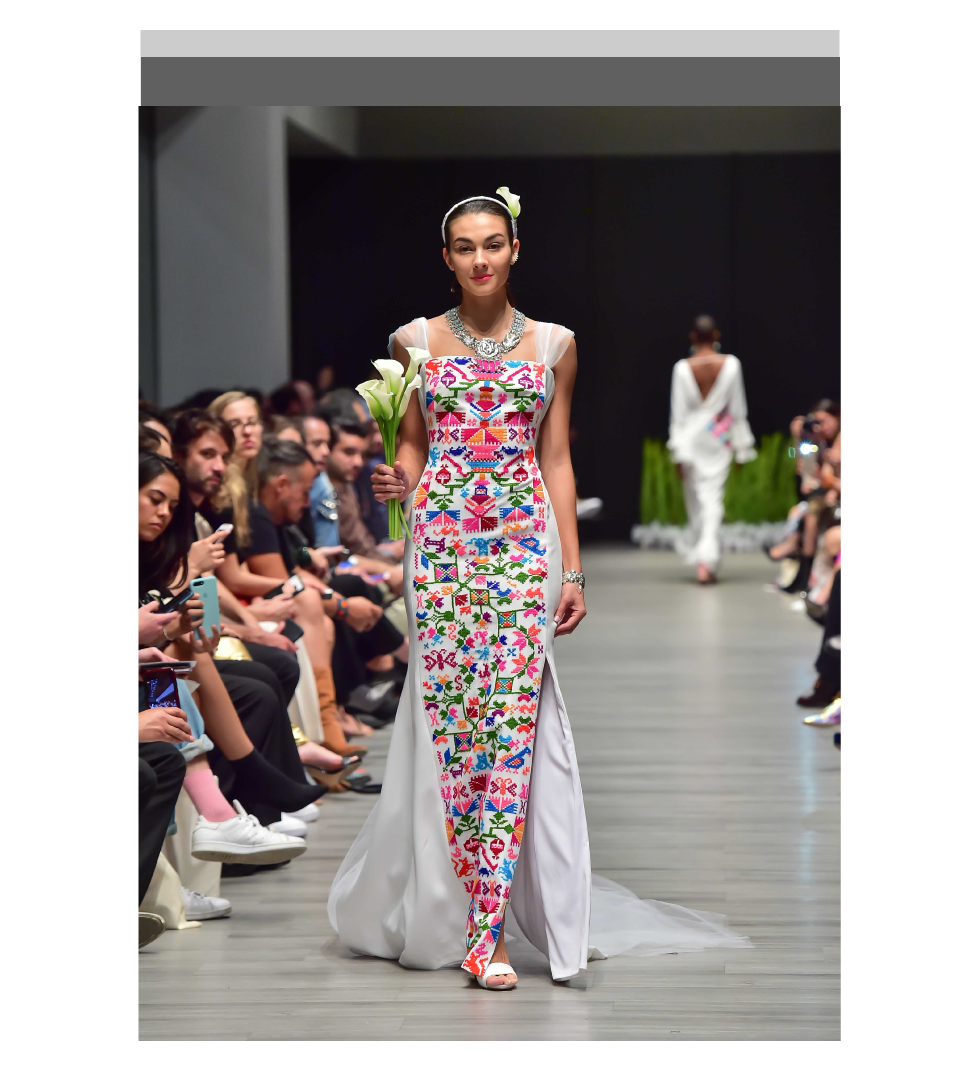 Por otro lado, Galo Bertín presentó una colección para hombres, destacándose las chaquetas y los trajes a la medida, en colores neutros mezclados con tonos verde menta y cereza. Galo, apuesta por u hombre elegante pero que no pierde la esencia de la juventud.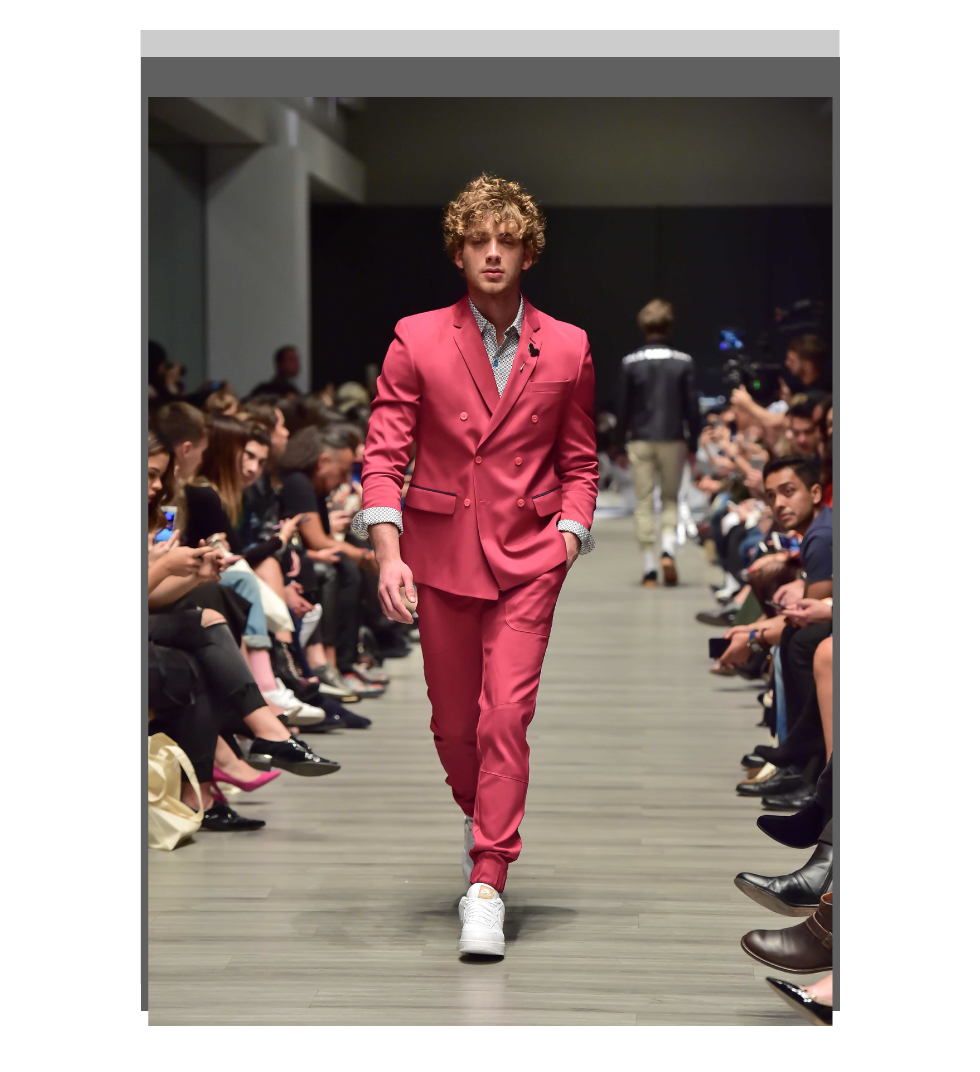 Finalmente, tenemos a Benito Santos, quien nos presentó una colección hermosa, elegante y femenina; llena de aplicaciones de flores, bordados, lazos y volados en una paleta de tonos pasteles. Sin duda uno de los desfiles más encantador de la semana.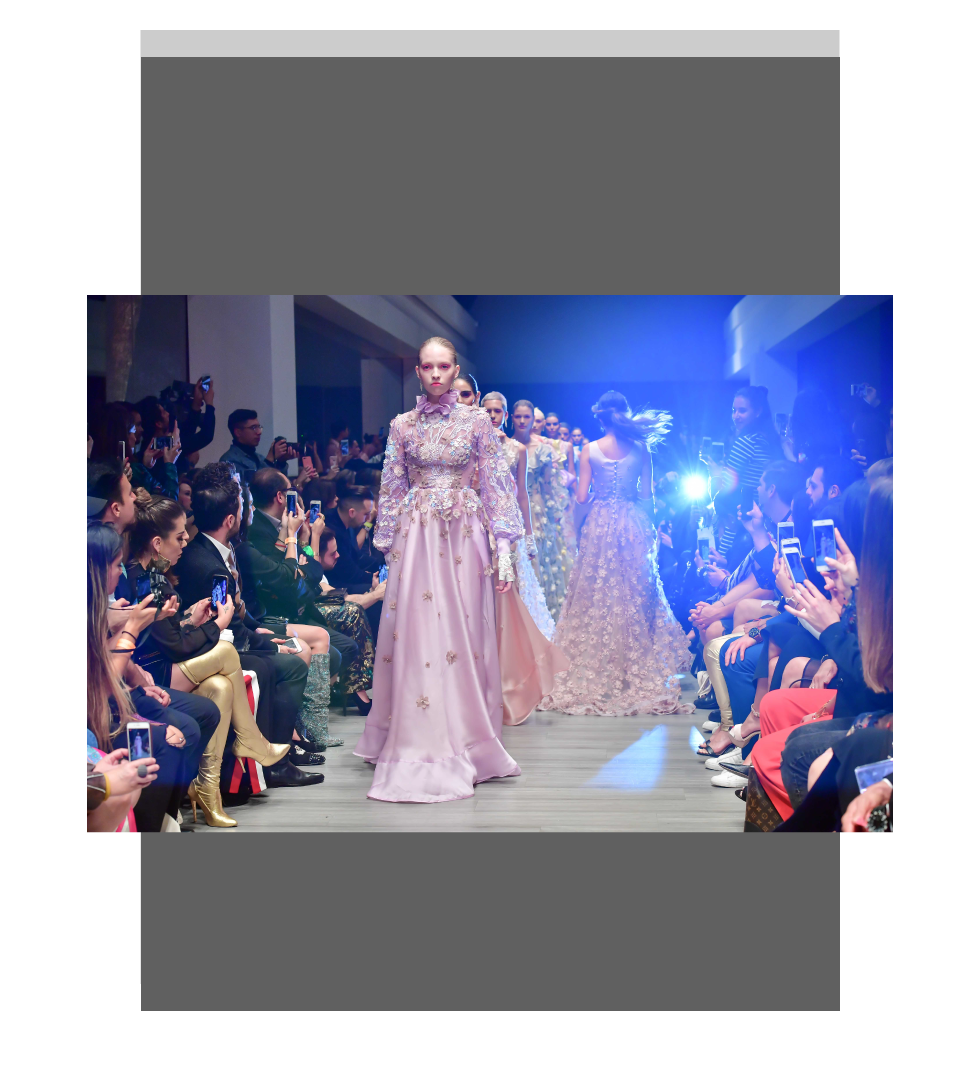 //////////
This week has been carried out in different locations throughout the D.F. the Mexico Fashion Week, during which talented designers have been able to show the most trendy and chic that' s coming for spring-summer season 2018.
Fashion Week began with Malafacha / Sponge Bob Gold show. In this collection the blue tones prevailed with an eclectic mix of autochthonous pieces adapted to the modern environment. Most notable was the use of Sponge Bob as the centerpiece of this collection's designs.
We continue with Mancandy, whose collection was an androgynous display. The pieces showed combined suits and straight cut pieces with graphic and geometric prints and jeans, in primary colors such as yellow, blue and red, together with white.
We continue with Colectivo Diseño Mexicano and its super feminine show, whose protagonist were high-waisted pants, light dresses and wide skirts. Femininity overflowed through the shades of pink, red, electric blue, floral prints and details like bows and flowers' appliques.
Julia Y Renata's collection showed feminine pieces but without emphasizing the silhouette, with super-flowing long gowns and loose trousers. The predominant color of this collection was navy blue; In addition there were touches of yellow in combination with white.
On the other hand, Sandra Weil showed a women's collection, which combines navy blue with yellow, white and fuchsia. The sample pieces are made up of loose half-leg pants that give an informal touch to the outfit, and light dresses with an opening to the middle that show the legs in a chic way.
The Shinae Park collection showed dresses with flowing fabrics and light colors along with some pieces with fine striped prints. The predominance of light tones and loose pieces calls for serenity and relaxation
We continue with Pineda Covalín, whose collection showed bold tones of fuchsia, purple and blue, in psychedelic patterns with arabesques reminiscent of the 70s. Composed of loose dresses up to mid-calf, men's shorts and fitted pants, this collection is an eclectic display of striking tones with straight and formal cut garments.
Lydia Lavín exhibited an elegant collection with pieces with ethnic and colorful touches; where ruffles were the protagonist that accentuate the female silhouette. The participation of models in various stages of life demonstrated the versatility of the designs and also gave a special touch to the show.
On the other hand, Galo Bertin presented a collection for men, highlighting the jackets and tailored suits, in neutral colors mixed with shades of mint and cherry. Galo, bet on an elegant man that does not lose the essence of youth.
Finally, we have Benito Santos, who presented us with a beautiful, elegant and feminine collection; full of applications of flowers, embroidery, bows and flown in a palette of pastel shades. Without a doubt one of the most beautiful shows of the week.