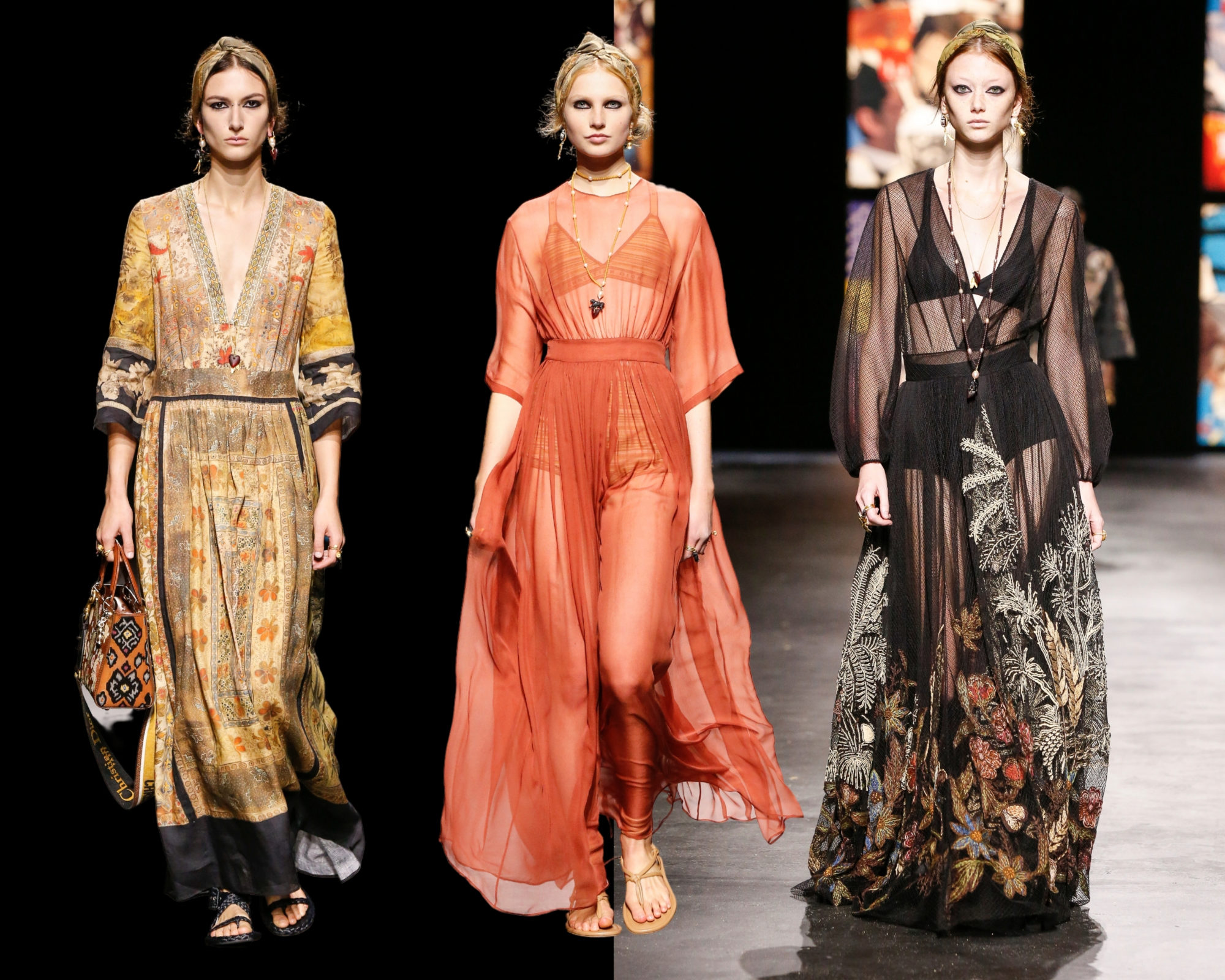 ¡Hola! Hoy te quiero platicar sobre mi viaje a la Catedral de la Poesía para el lanzamiento de la Colección Primavera/Verano 2021 de Christian Dior. Actualmente, la contemporaneidad nos permite desplazarnos por el mundo virtual y escapar de la realidad. Por lo tanto, tuve la oportunidad de ver el show desde mi casa. La sensación permaneció inexplicable como siempre al ver los diseños de la maison.
I'd like to share with you my trip to the Cathedral of Poetry for the launching of the Collection Spring – Summer 2021 by Christian Dior. The contemporaneity of our times allows us to travel the world virtually and to escape from reality. Thus, I had the amazing opportunity of watching it from home. The sensation of looking at la Maison's designs remained unexplainable as always.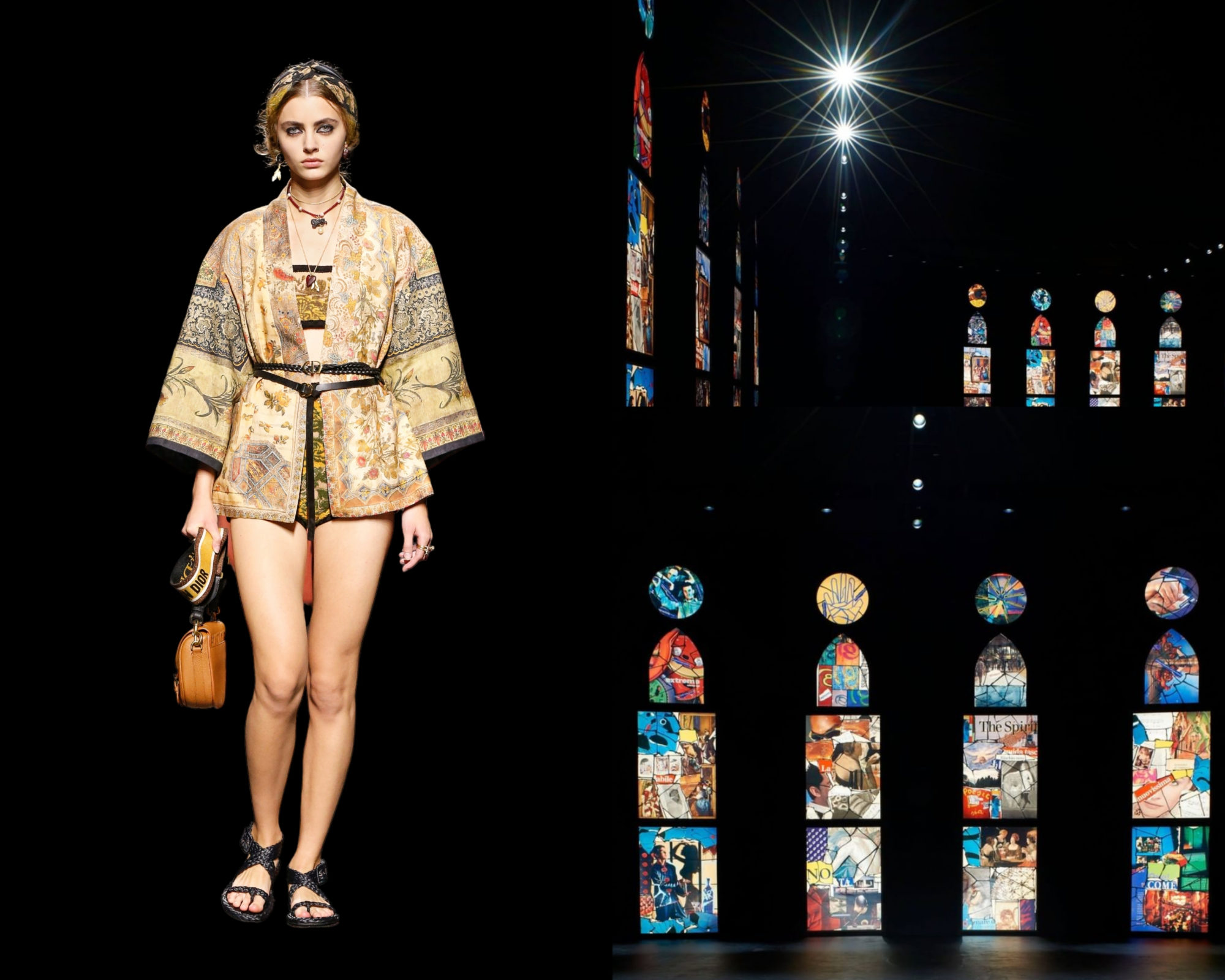 La magia de la colección se rodeó de una esencia poética brindada por la artista italiana Lucia Marcucci. El Jardin des Tuileries se convirtió en una parte de la Florencia artística que todos conocemos. Los vitrales de las iglesias góticas fueron reinterpretados en París mediante collages. Las palabras crearon una atmósfera única al entrelazarse con el coro 'Sangu di Rosa'.
The Magic of the collection was surrounded by the poetic essence given by the Italian artist Lucia Marcucci.  Le Jardin des Tuileries turnt into a part of the artsy Florence we all know. The stained glasses of the gothic cathedrals were reinterpreted in Paris through collages. The words created a unique atmosphere with the perfomance of 'Sangu di Rosa'.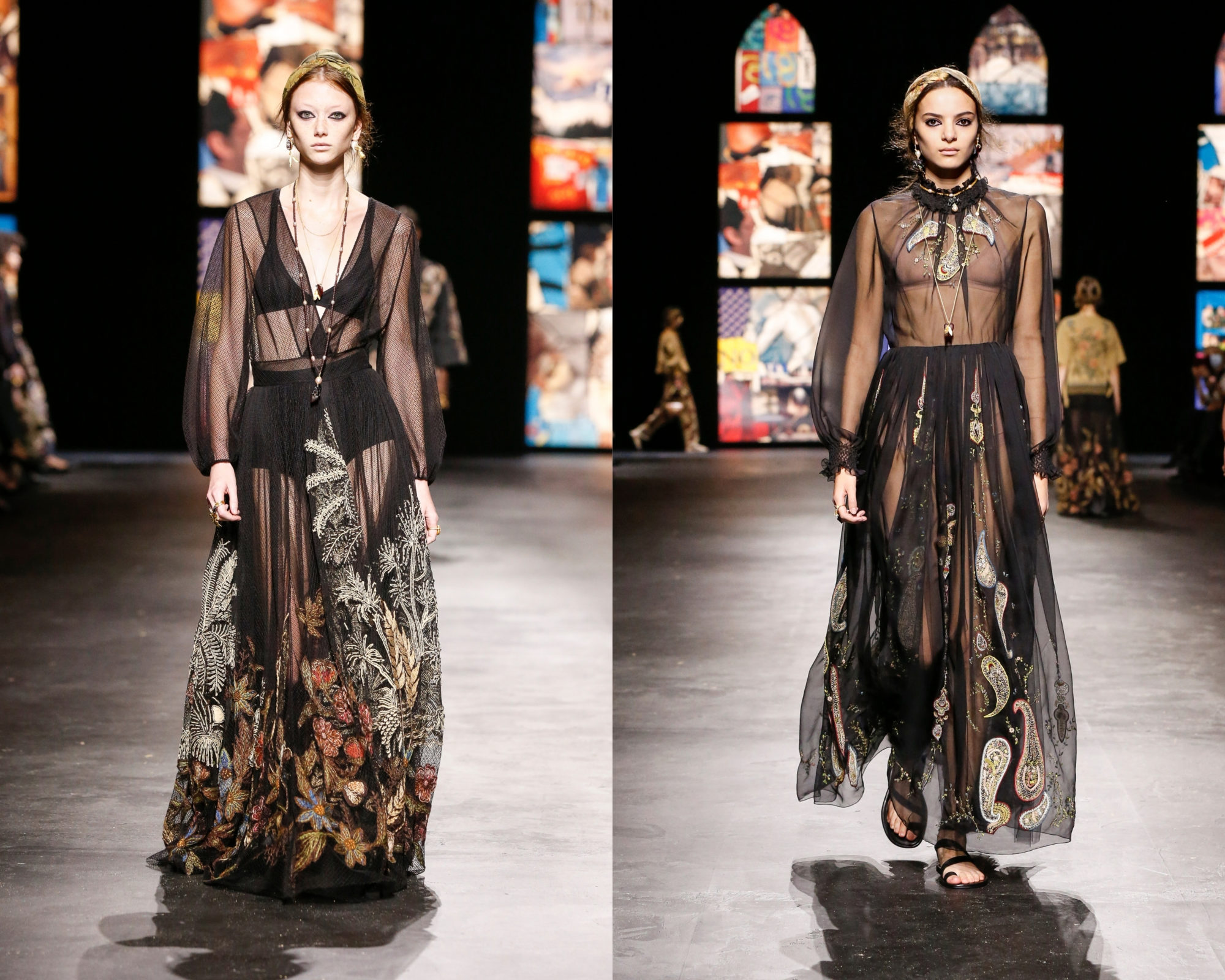 Me encantó ver detalles trendy como el tie dye aplicado en prendas de alta costura. Por el otro lado, detalles clásicos se manifiestan a través de mosaicos de textura crochet en vestidos hermosos. Los estampados divinos se convierten en los protagonistas. Muchas prendas se destacan por su estampado en el exterior y otras que lo revelan al exponer la tela interior.
I loved finding trendy details such as tie dye added to high fashion garments. On the other hand, classic details make an appearance through crochet textured mosaics in gorgeous dresses. Divine prints become the protagonists. Many garments stand out because of their exterior print and others reveal it by exposing the interior fabric.
LEE MÁS: MI NUEVA OBSESIÓN: DIOR BOBBY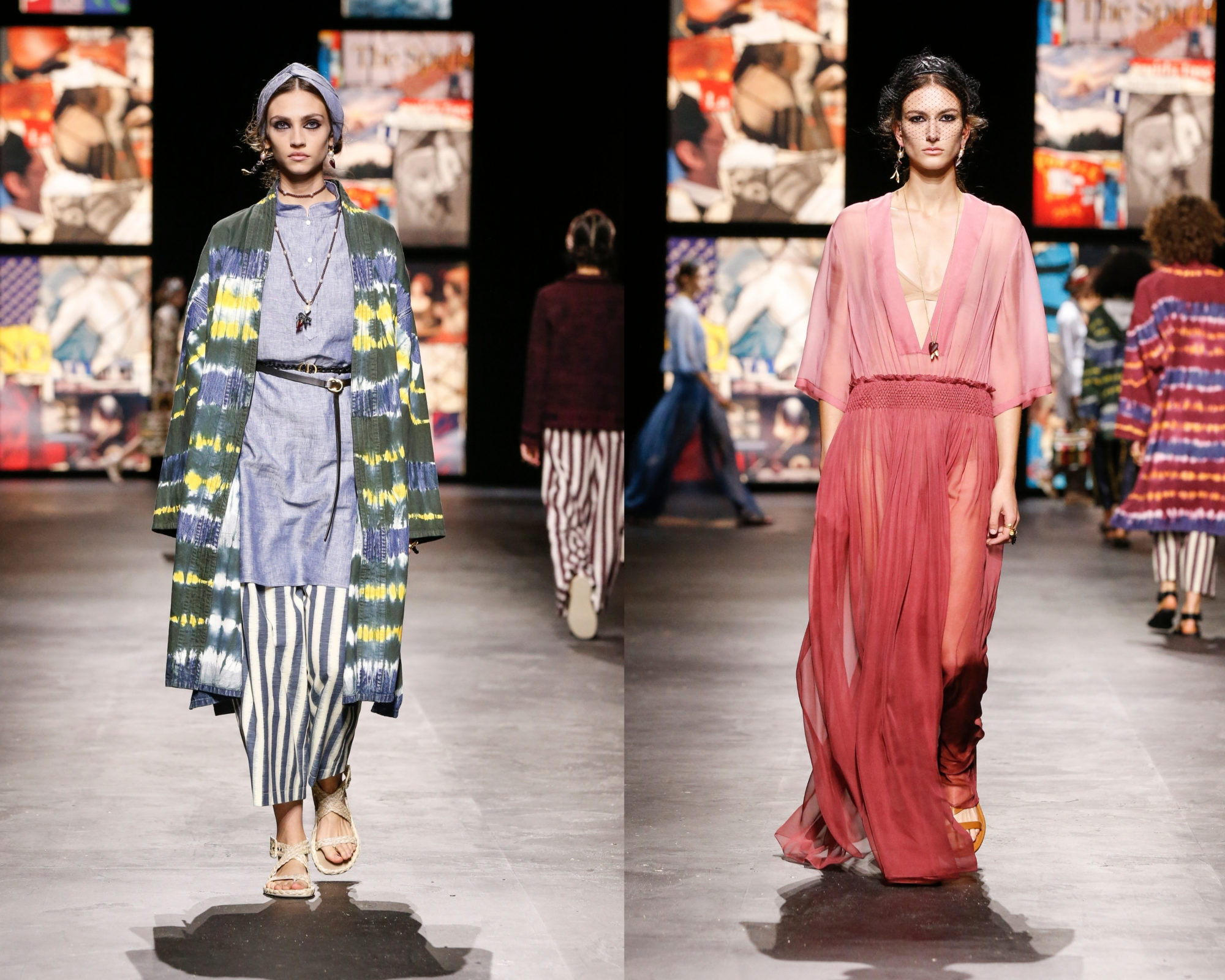 La maison revive la pasión de Christian Dior por estilizar la silueta femenina. La colección incluye siluetas fluidas como pantalones amplios y faldas con vuelo. La simplicidad de una camisa de botones blanca es llevada al otro nivel con el cinturón indicado. Me cautivan las transparencias de la tela más fina sobre el set interior perfecto.
La Maison brings to life Christian Dior's passion for styling the feminine silhouette. The collection includes flowy pieces such as dresses and wide pants. The simplicity of a white buttoned shirt is taken to the next level with the right belt. I am captivated by the transparencies of the finest fabrics over the perfect intimate set.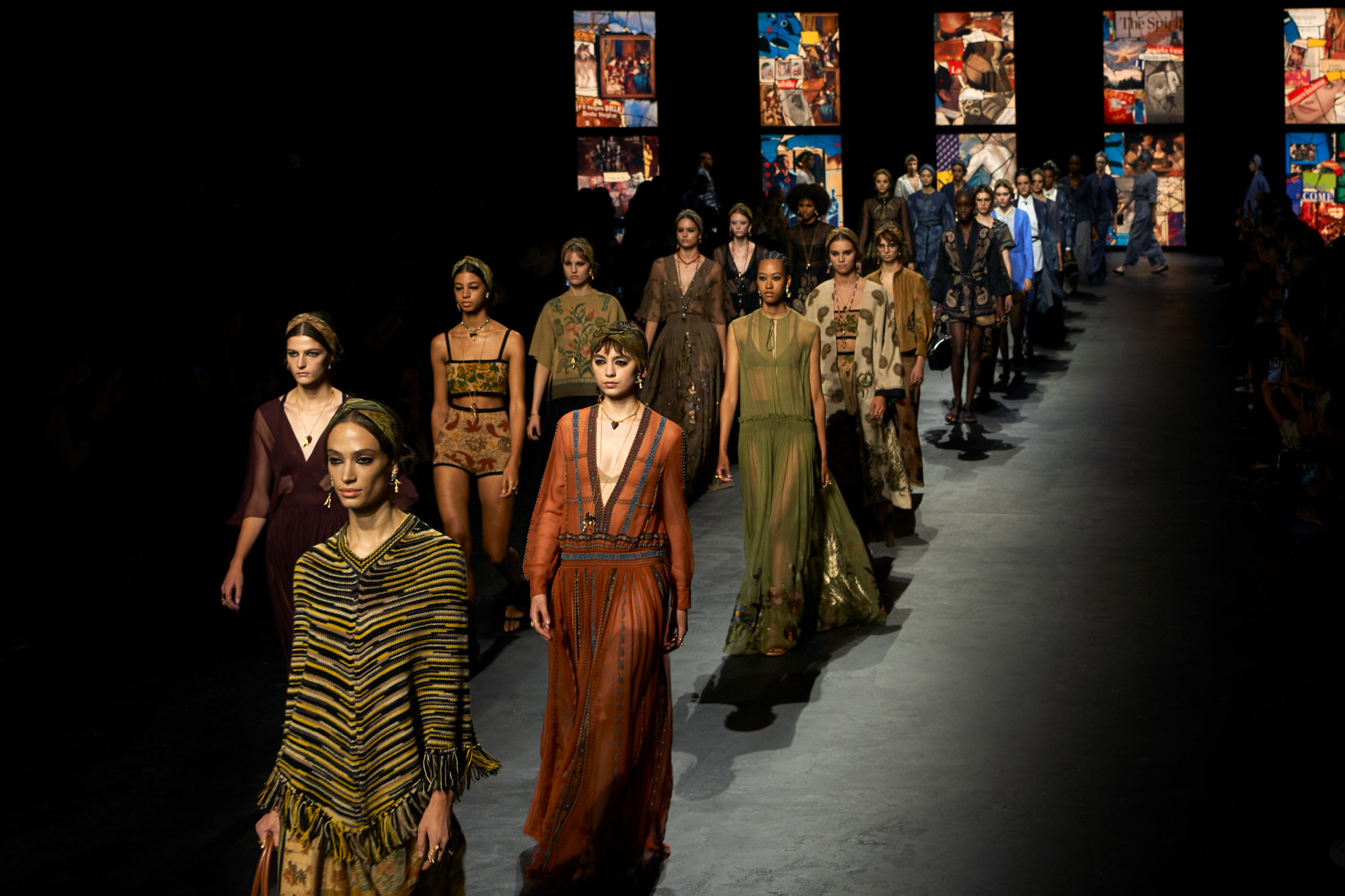 Me enamoré profundamente de los nuevos modelos Book Tote y el bolso Saddle. Dior siempre sabe cómo dominar los accesorios. Las bandanas y los tocados en el pelo complementan el encanto de los looks. Todo en conjunto con los anillos ideales y las sandalias correctas esparcen la emoción por disfrutar una primavera vestida de Dior de los pies a la cabeza. Una vez más, el trabajo de Maria Grazia Chiuri para la marca es impecable e inolvidable.
I am deeply in love with the new Book Tote and Saddle Bag models. Dior always knows how to dominate accessories. Bandanas and hair accessories complement the looks' charm in the best way. All together with the ideal rings and the right sandals radiate the emotion for enjoying a Spring dressed in Dior from head to toes. Once more, Maria Grazia Chiuri's work for Dior is impeccable and unforgettable.
Crédito de fotos: Dior
DESCUBRE: GUÍA PARA TENER UN CLÓSET DE IMPACTO
XOXO