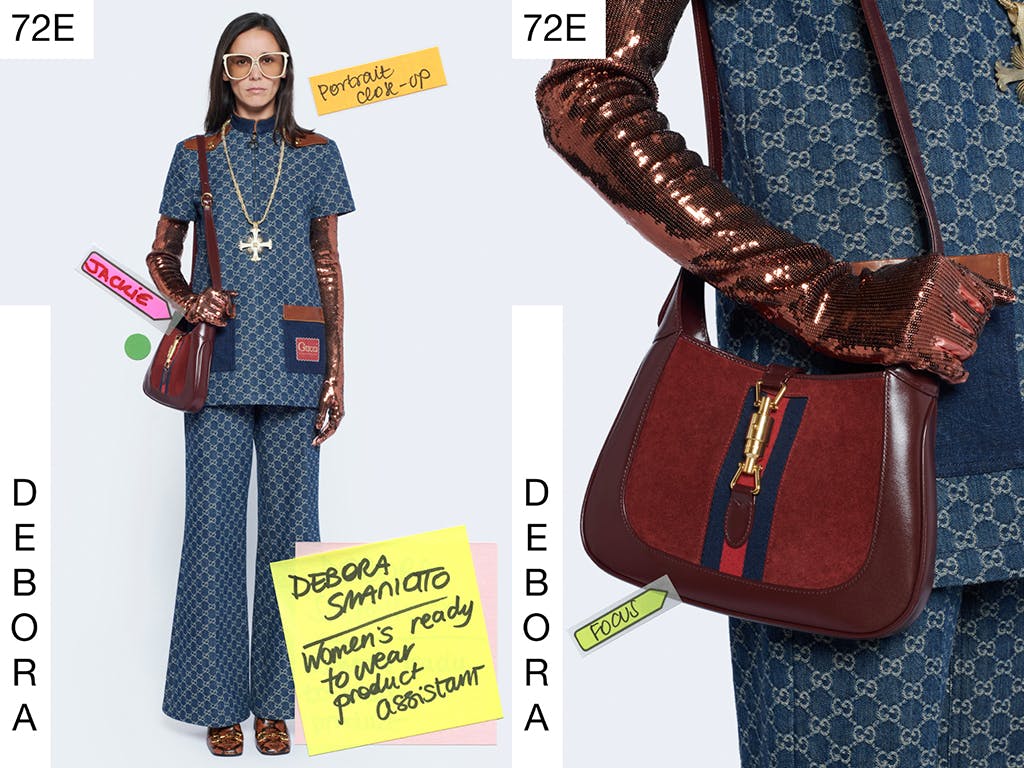 La ausencia del control nos brinda la belleza imperfecta. Alessandro Michele deja su papel de dirección y experimenta para dar respuesta a su duda: ¿Qué sucede cuando el trabajo es en coro, ignorando los puestos estratégicamente determinados? La firma italiana pone la
dirección de escena y la producción en las manos de sus modelos; cada uno crea su propia historia en una fotografía. Después, la ropa es usada por sus creadores. ¿Hay algo más cool que esto?
The absence of control gives us the imperfect beauty. Alessandro Michele leaves his director role and experiments in order to find an answer to his doubt: What happens when the job is done as a choir, ignoring the strategically planned positions? The luxurious Italian firm puts the
scene direction and the production in it's models' hands; each one creates it's own story in a picture. Prior to this, the clothes are worn by the ones who designed them. When creativity seems quite limited, Gucci gives it a complete boost.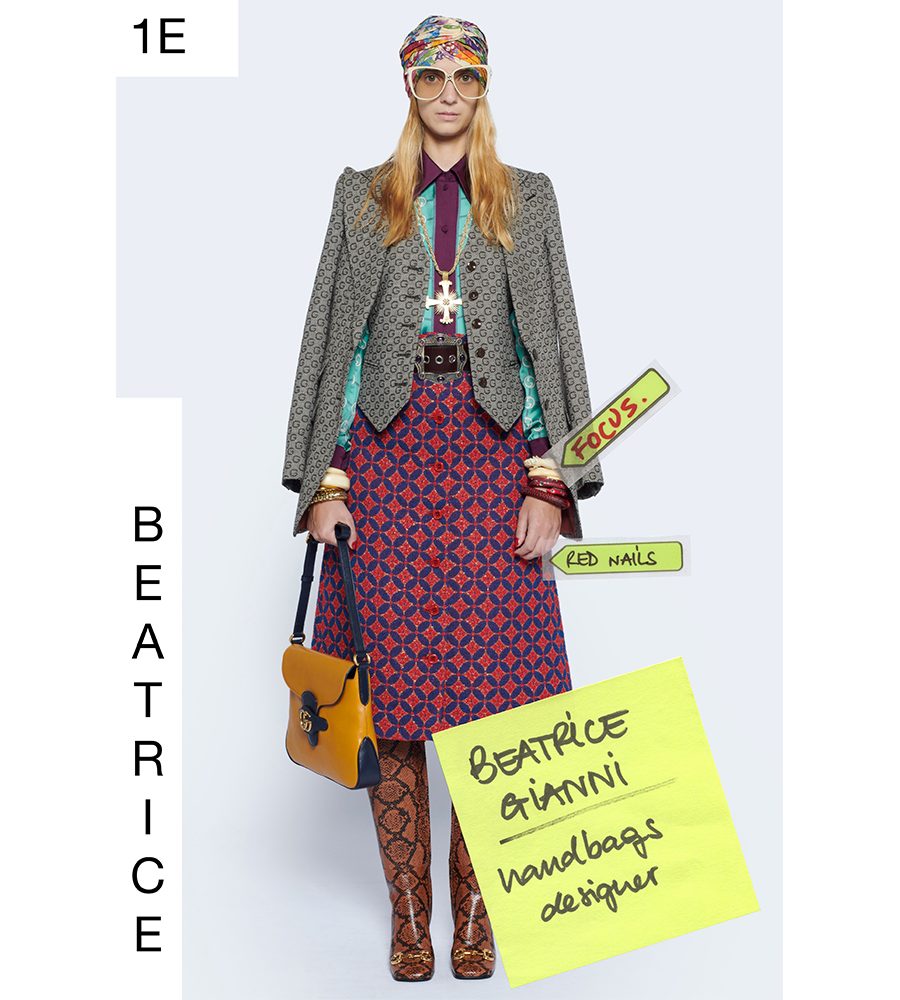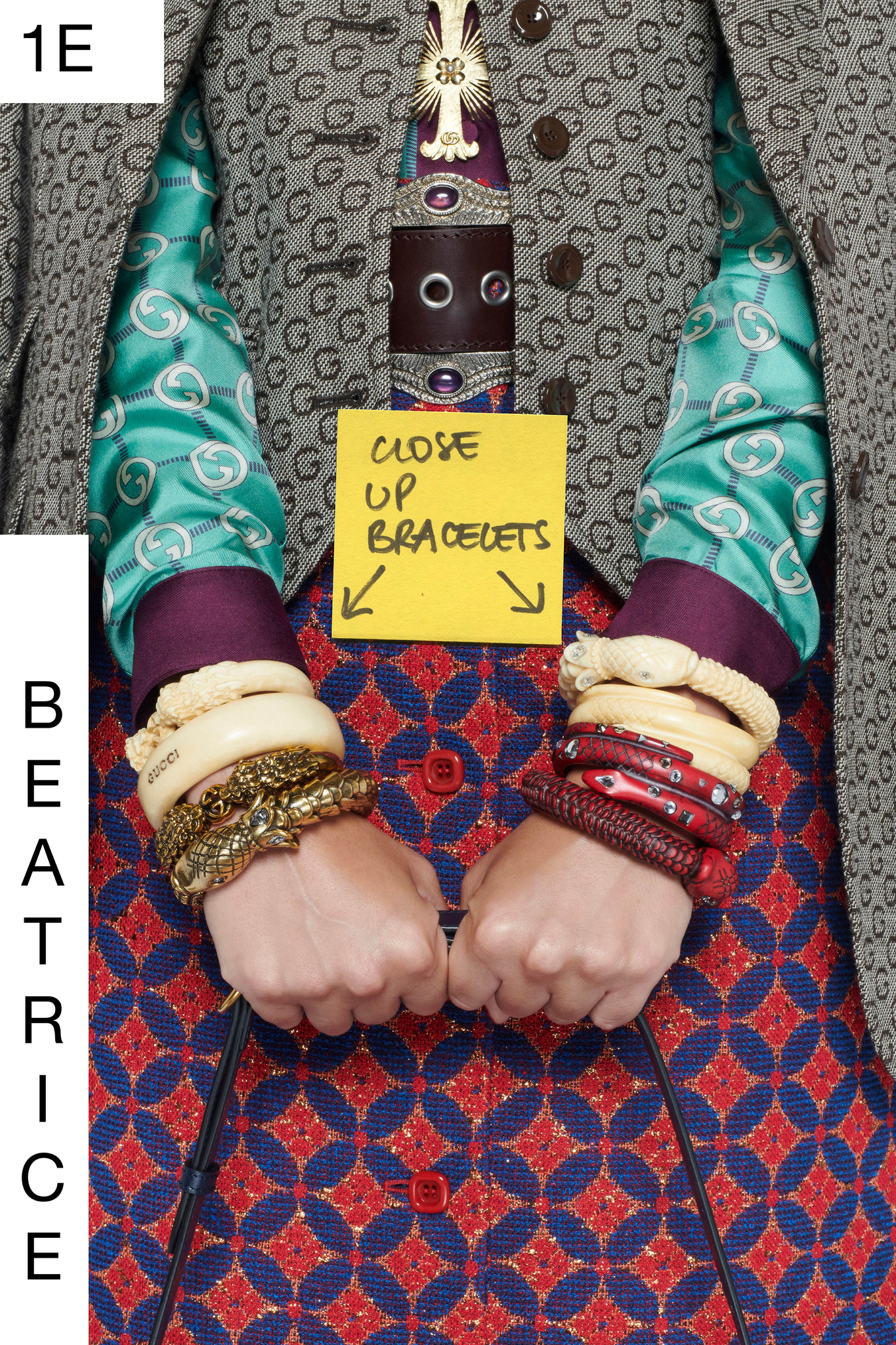 Me encanta este impulso de la creatividad en tiempos que parece limitada, así como la invitación a hacer cosas que no estamos acostumbrados. Considero que de acuerdo a la pandemia, es el tiempo perfecto para reinventarnos, invadir terrenos desconocidos y decirles sí a los nuevos comienzos.
I love the brands's promotion of doing new things. According to the pandemic, it is clearly the best time to explore new things, challenge
ourselves and have new beginnings.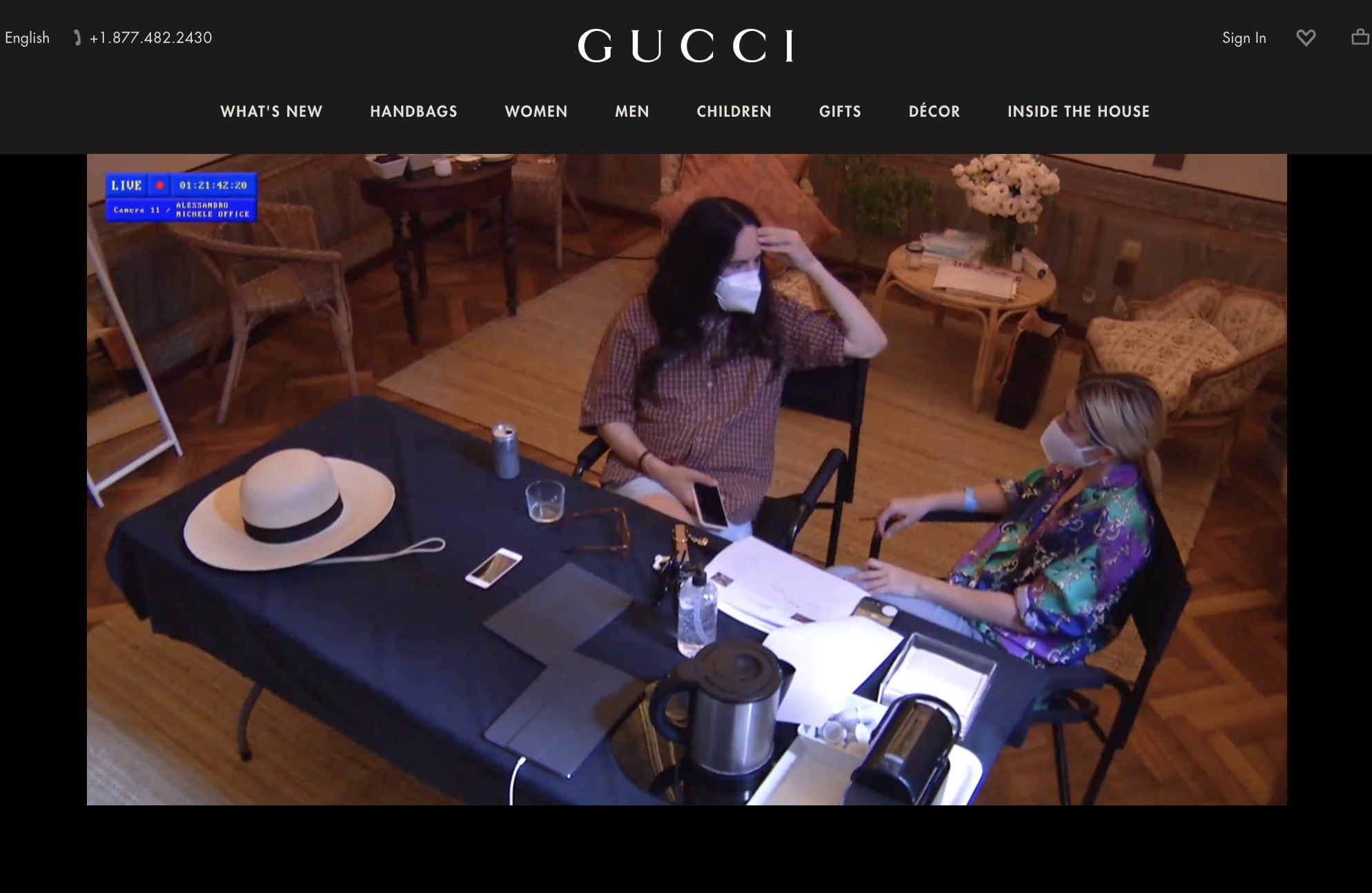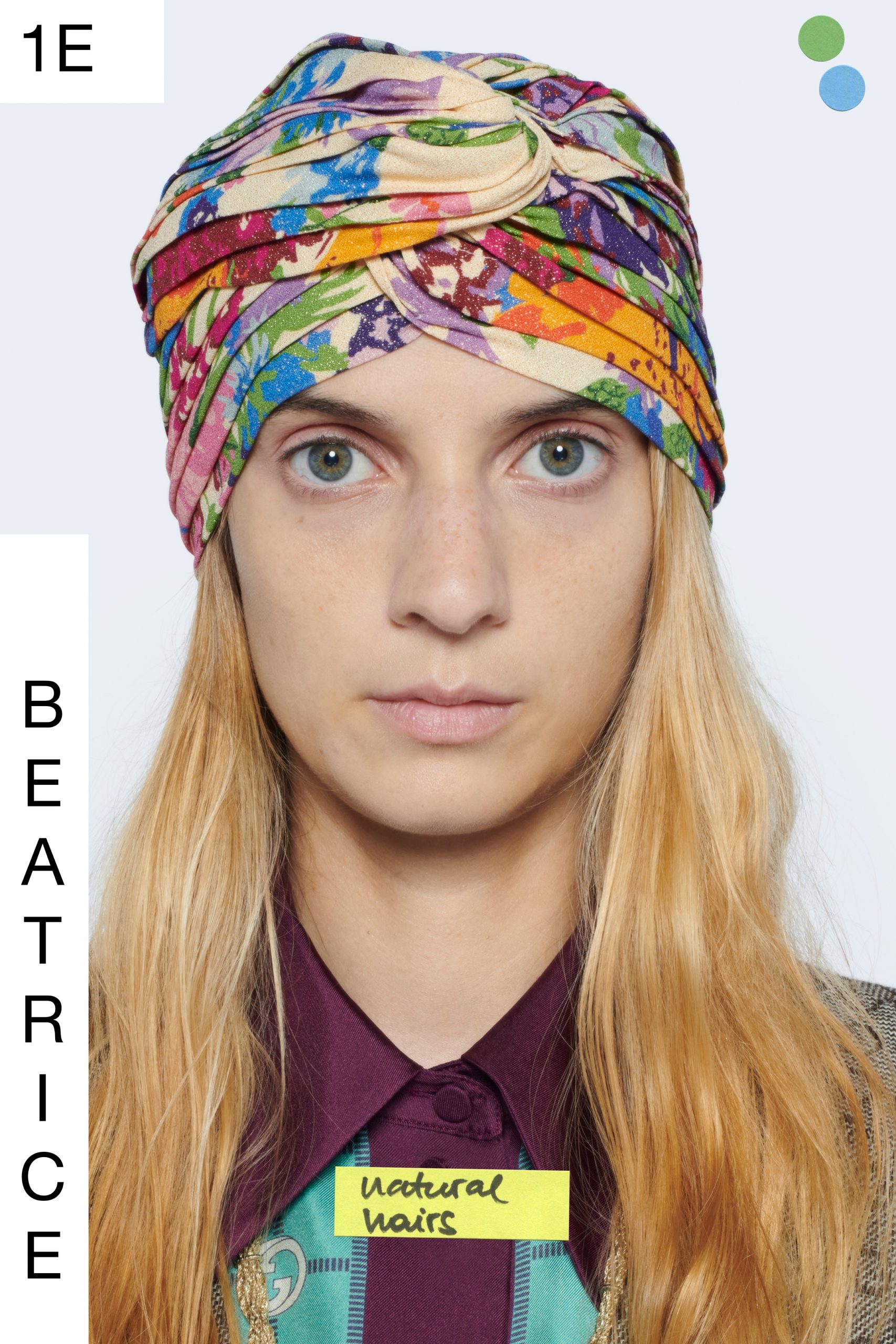 Mis piezas favoritas de la colección –que fue mostrada durante una transmisión en vivo que duró 12 horas– son los vestidos de estampados con dualidad de colores como el de polka dots rojos y negros o el floral café con rosa; éstos y los sombreros me recuerdan al ambiente de elegancia en la Feria de Sevilla. Me fascinan las piezas nos presenta Alessandro, hechas de piel como los abrigos y mi favorita, la bufanda color turquesa. Los matching sets son mi go-to y los clásicos loafers con tacón o planos son infalibles.
My favorite pieces are the patterned dresses with a duality of colors, for example, the red and black polka-dotted and the floral dress which comes in pink and brown. These and the glamorous hats remind me of the elegance at "la Feria de Sevilla". I am truly in love with the furred garments like the coats and my favorite, the turquoise scarf. The matching sets are
always my go-tos and the classic heeled or flat loafers are infallibles.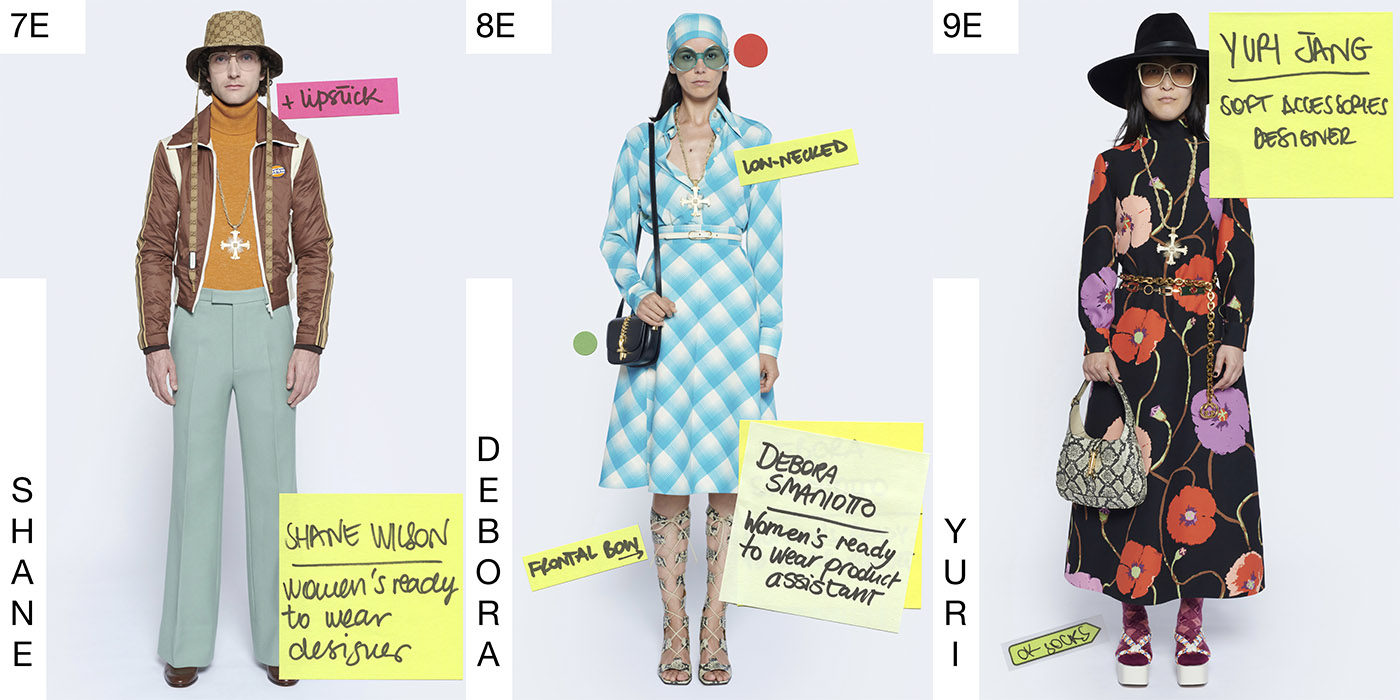 En la moda, cada confección es estudiada previamente, pasa por filtros que eliminan impurezas y dan como resultado algo insuperable. Confiamos en expertos por su experiencia inigualable. Ahora, Alessandro Michele nos hace cuestionarnos, ¿Qué pasa cuando ponemos a los expertos en la situación de aprendiz? Gucci nos demuestra el atrevimiento y la emoción por romper las reglas; forma su propio mundo de hadas en el cual Alessandro encuentra lo que llamamos "la belleza imperfecta".
In fashion, each confection is previously analyzed, it goes through filters that eliminate impurities and give as a result something insuperable. Furthermore, we trust experts because of their inimitable experience. Thus, Alessandro Michele asks us, what happens when we change the expert's position into an apprentice position? Gucci shows us the excitement of breaking the rules through creating it's own fairy-tale world where Alessandro finds the imperfect beauty.
Con amor,
XOXO,