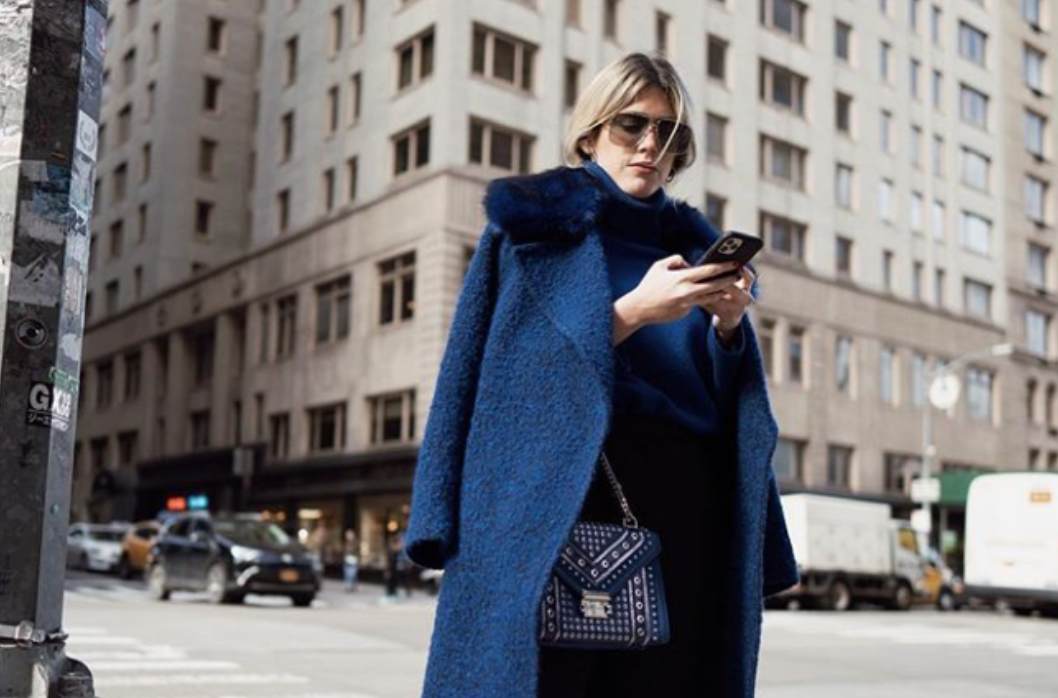 ¡Feliz sábado! El invierno está por comenzar por lo que te comparto mis dos elementos esenciales para sobrevivir a él: el café y un abrigo fabuloso. Esta es la selección de Farfetch que me lleva a disfrutar de la temporada con el mejor estilo.
Happy Friday! Winter is just arround the corner thus I share with you my two essentials: Coffee and a fabulous coat. Here is my selection from Farfetch that keeps me going through this season with the most fashionable style.
Colores neutros
Son una gran opción para las vibras warm and cosy que buscamos en este
clima. Además, los abrigos neutro combinan con la mayoría de las opciones en tu guardarropa por lo que encontrarás difícil dejar de usar este abrigo. La gama abarca el blanco, el negro y los grises en medio de éstos. Así mismo, conocemos neutro como los colores de la Tierra como el beige y el marrón. Recuerda que puedes incluir cualquiera que esté en un tono cercano al gris.
Neutral colors are a great option to get all the warm and cosy vibes that we are looking for during this weather. Also, neutral coats go great with almost any piece in your wardrobe so you will find difficult to stop wearing this piece. The neutral colors include black, white and all the grays in between. Furthermore, we know neutral as every Earth color like beige and black, but remember that you can also consider any color in a grayish tone.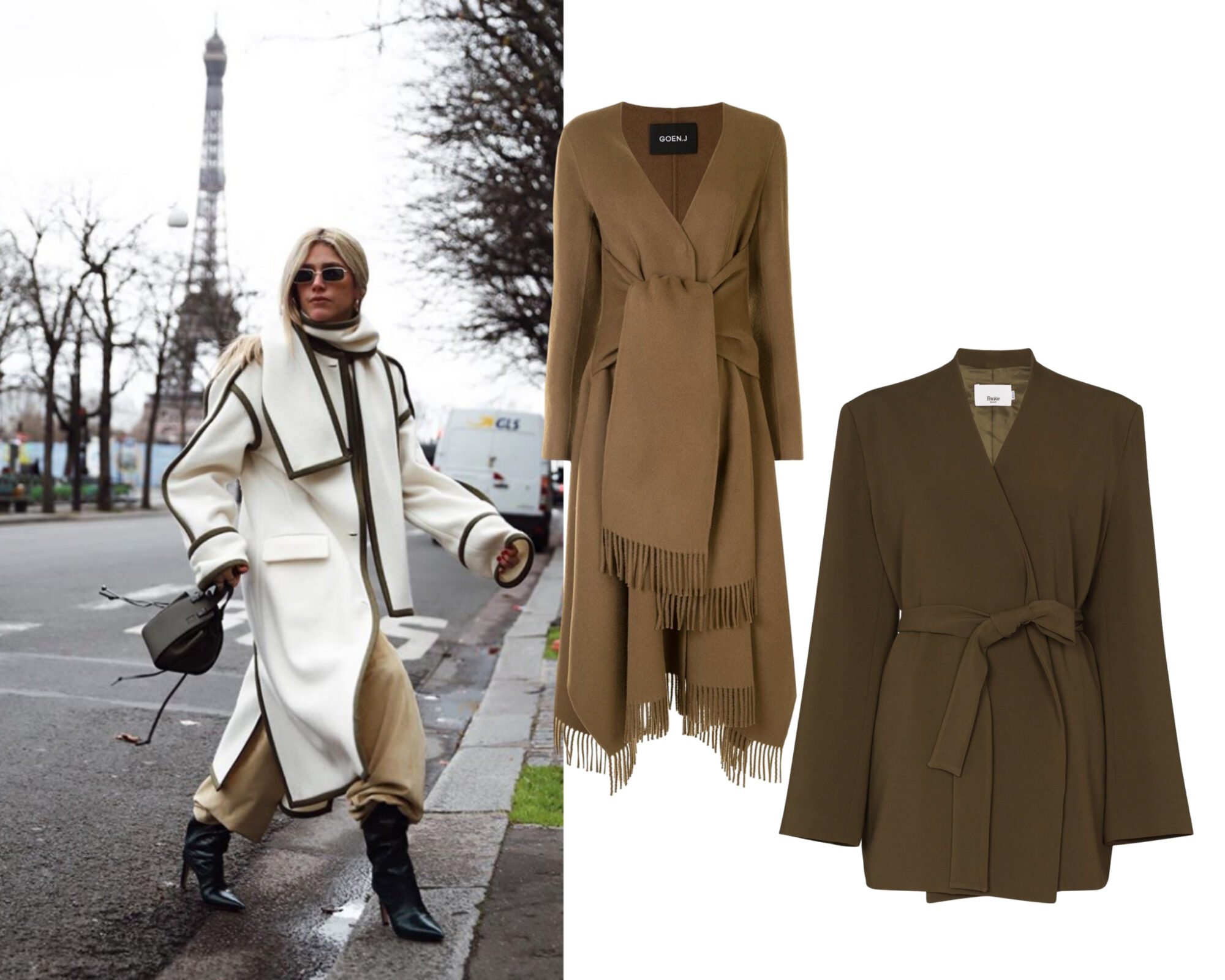 Cuadros

Me encanta ponerme creativa con un estampado de cuadros. Puedes encontrar una variedad inmensa de colores y tamaños en Farfetch. Te dejo dos abrigos infalibles para la temporada. En lo personal, me gusta que sean un poco largos porque siento que me cubren más en temperaturas tan bajas.
I love getting creative with a plaid pattern. Find an immense variety in colors and sizes in Farfetch. Here are two infallible coats for this season. Personally, I like the coats that are a bit longer because they provide more coverage in low temperatures.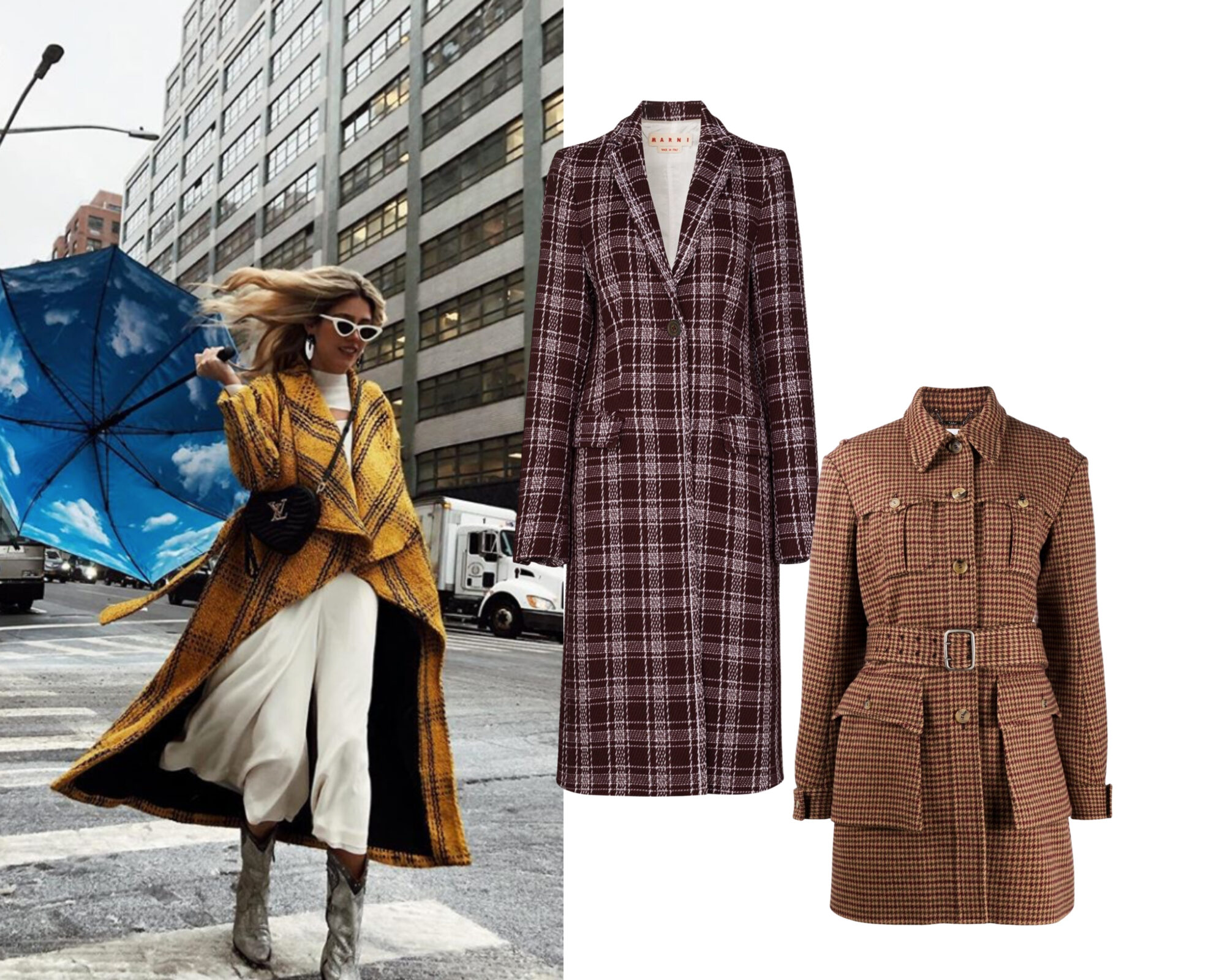 Texturas
Cuando el abrigo sea el protagonista de tu look, te recomiendo divertirte y con una pieza statement que tenga la textura. La calidad del material influye mucho en qué tan acogedor será. Te recomiendo la lana, el mink y la piel de borrego de este abrigo houndstooth firmado por Gucci. También, la tendencia del cuero es un must para este invierno.
Every coat immediately becomes the protagonist in any look. Therefore, have fun and look divine with a statement coat. The key is in the texture provided by a print or the material which is made of. The quality of the material makes a big impact on how warm it will be. I recommend wool, mink and the sheep skin of this Gucci coat in a houndstooth print. Nevertheless, the leather trend of the moment is a must for this winter. Find your coat and best allied at Farfetch and enjoy a stroll under magical snowflakes.
DESCUBRE: DIOR ST. HONORÉ: MI NUEVA OBSESIÓN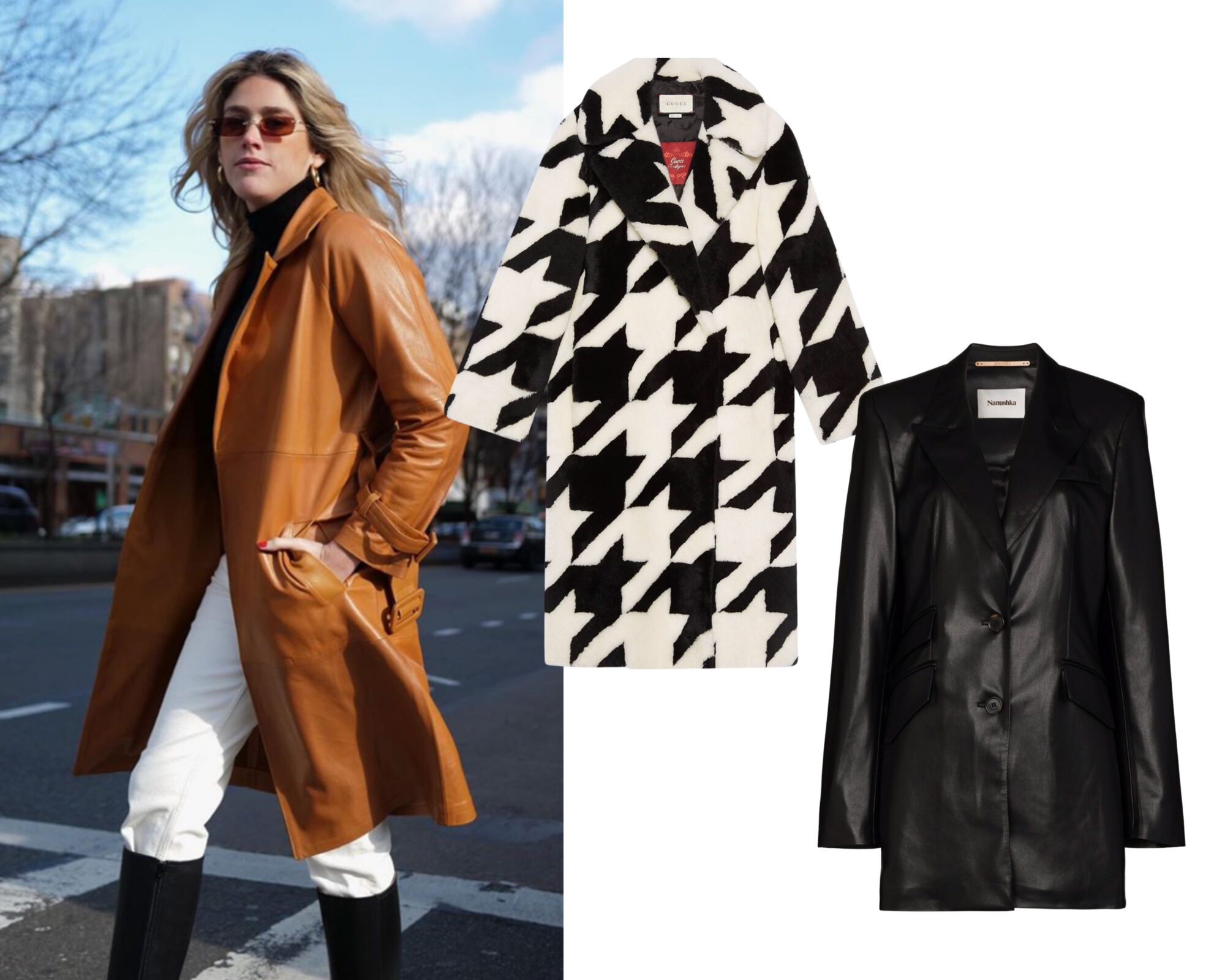 XOXO