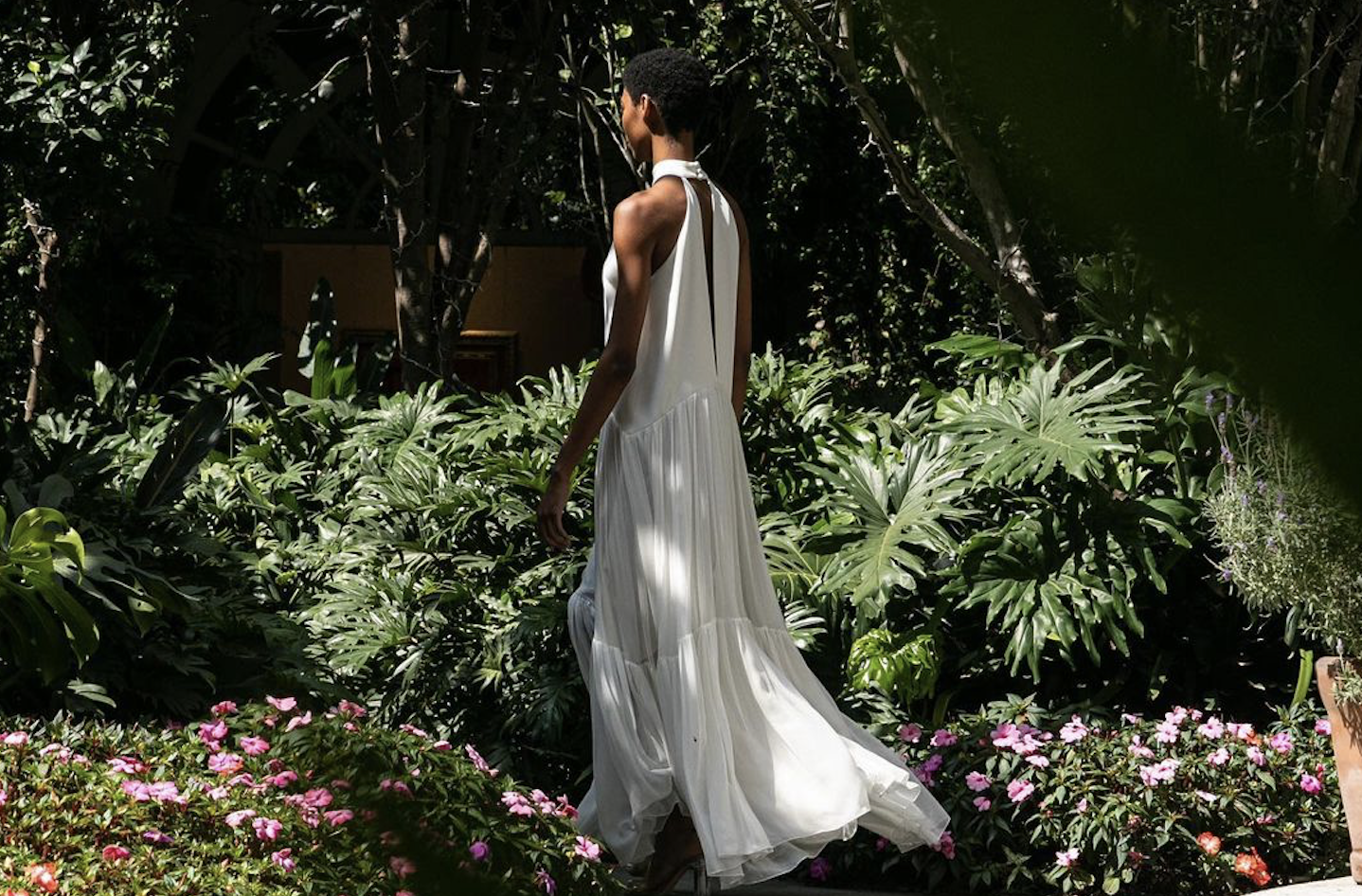 ¡Hola! Te comparto mi experiencia al ver las propuestas que Kris Goyri mostró durante el Mercedes Benz Fashion Week. El desfile aconteció al aire libre, lleno de plantas tan vivas y coloridas como la colección. Un ambiente tan natural, sin filtro. Tal como somos las mexicanas.
Hello! I would like to share with you my experience at looking at the designs that Kris Goyri brings us this Mercedes Benz Fashion Week. This week's show occurs outdoors, surrounded by vivid plants and colors like the collection. A natural atmosphere, without any filter. Just like us, Mexicans.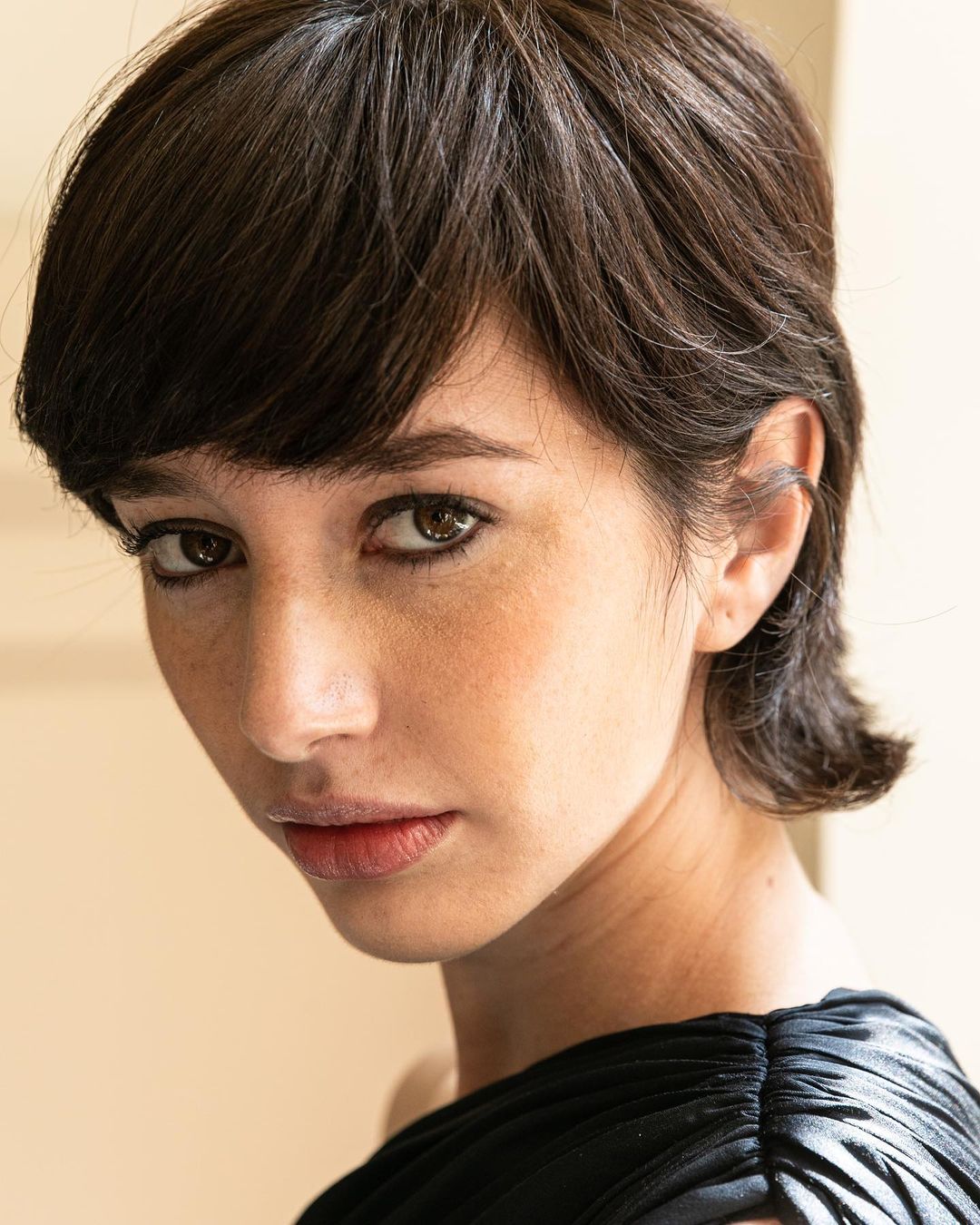 La naturaleza del ambiente se refleja en cada modelo con un look natural de pelo y makeup. La música latina de fondo complementa el carisma de cada invitado al gozar de la Colección Resort 2021. Las telas fluidas se convierten en las protagonistas, dando movimiento a la silueta femenina.
The atmosphere's natural essence is reflected in every model through a natural hair and makeup look. The Latin music playing in the background complements the charisma of every guest while being delighted by the Resort 2021 Collection. Flowy fabrics become the protagonists, granting movement to the feminine silhouette.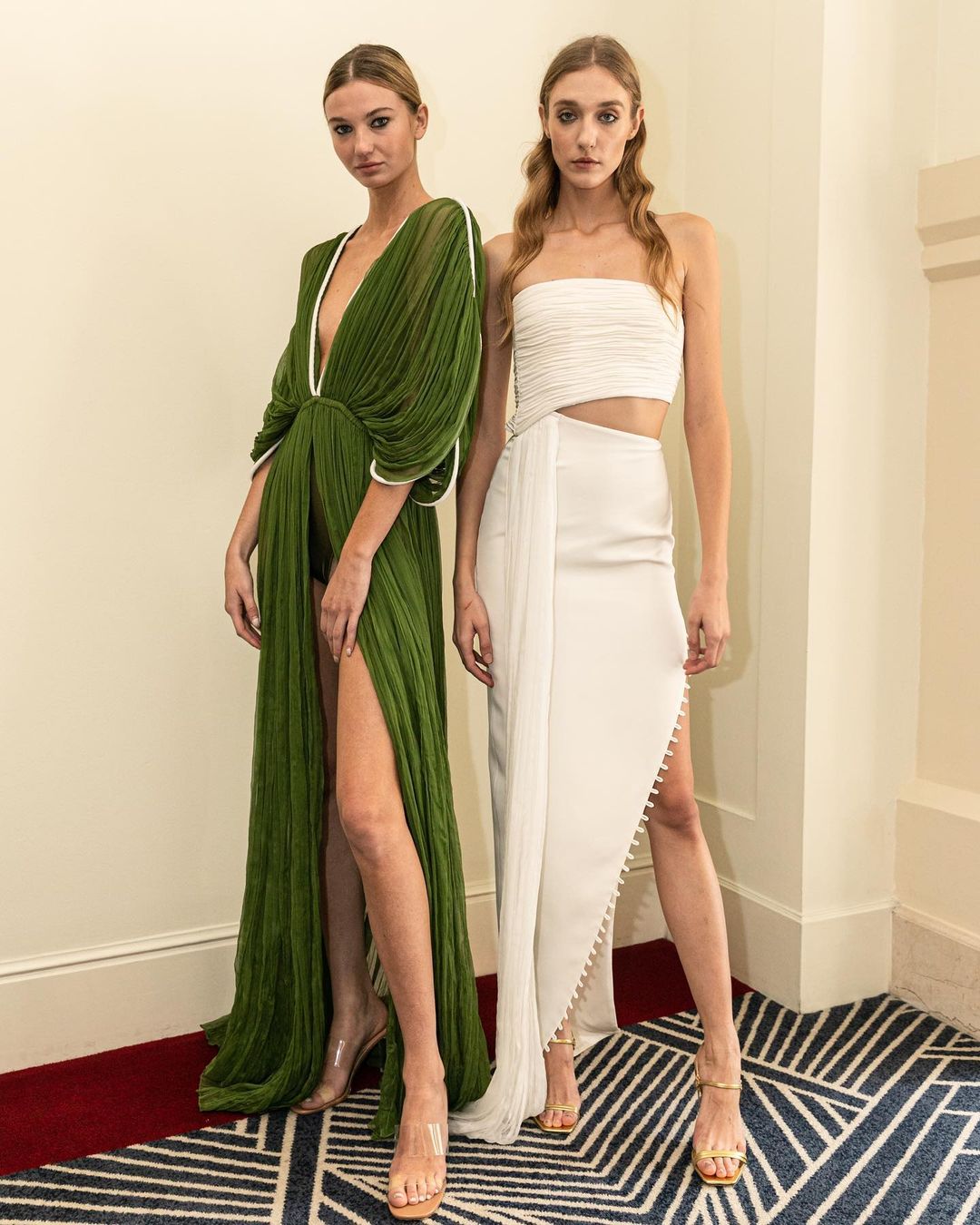 El desfile abrió con un traje verde monocromático; del cual amé sus pantalones sueltos, ligeramente abiertos de la punta lateral. Podemos encontrar variaciones del verde como el militar en un traje de baño de una pieza y un tono más oscuro en su kimono, el lima en un vestido fabuloso de una sola manga larga y por último el menta, el cual es llevado al siguiente nivel a través de la textura metálica.
The runway started with a monochromatic green suit; which I loved its wide pants with a lateral slit. We may find green variations such as military in a one-piece swimsuit and a darker shade in its kimono. Lime is found in a fabulous one shoulder dress. Lastly, mint is taken to another level with a metallic texture.
LEE MÁS: EL REGRESO DE LOS FLECOS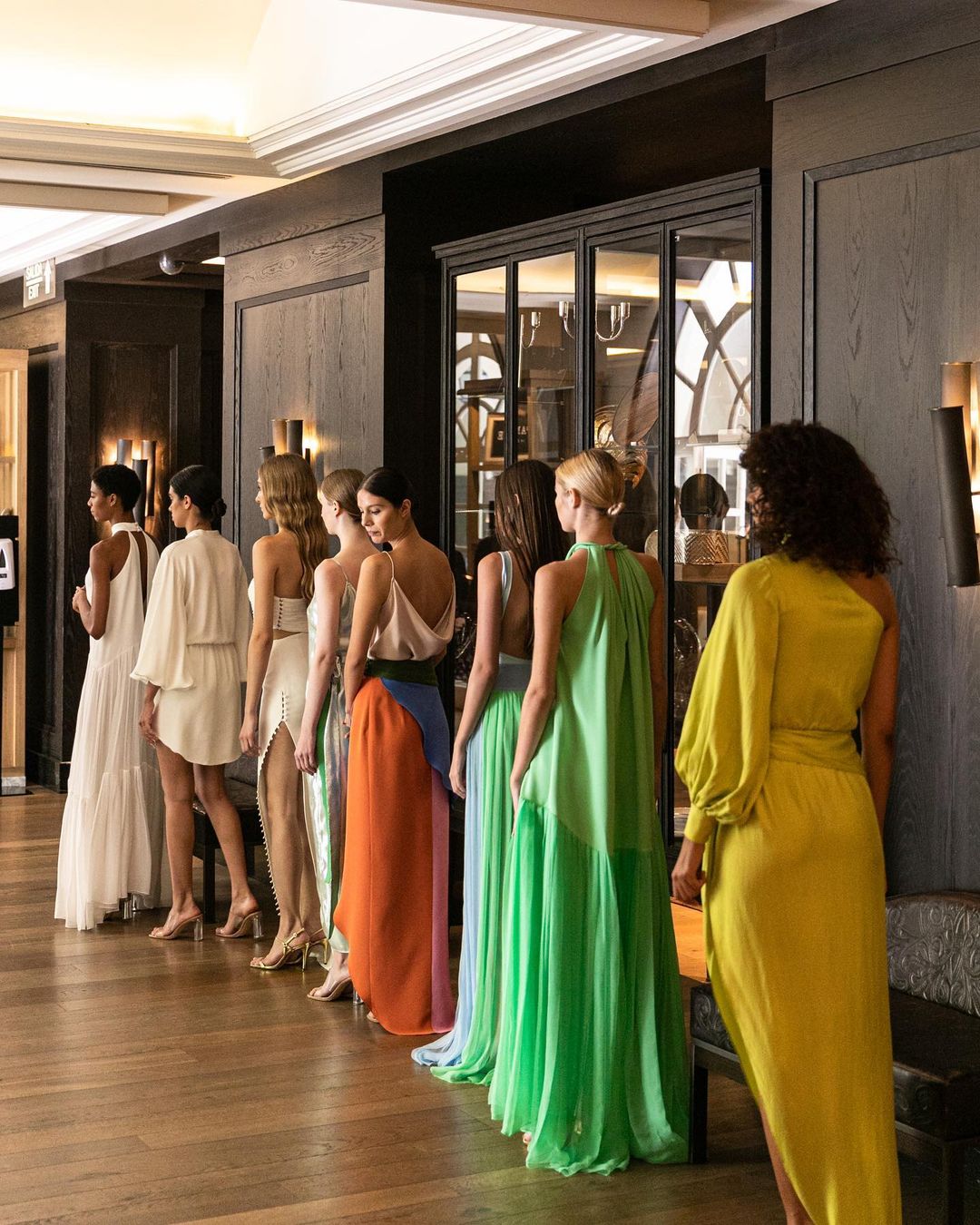 La estética metálica prevalece en un par de pantalones plateados. La pieza statement que todas necesitamos. Por otro lado, las transparencias en seda interpretan la frescura y espontaneidad. Desde telas largas en colores pasteles hasta un mini de encaje dorado para usar en una noche igual de divertida y elegante que el vestido. Sin duda, mi pieza favorita es el jumpsuit naranja con azul que mantiene vivo el concepto de los contrastes.
Metallic esthetics prevail in a silver pair of pants. The statement piece we all need. On the other hand, transparencies in silk imply freshness and spontaneity. From long pastel fabrics to a golden lace mini to wear at a fun and elegant night such as the dress. My favorite piece is the orange jumpsuit with a blue detail that keeps the contrasts concept alive.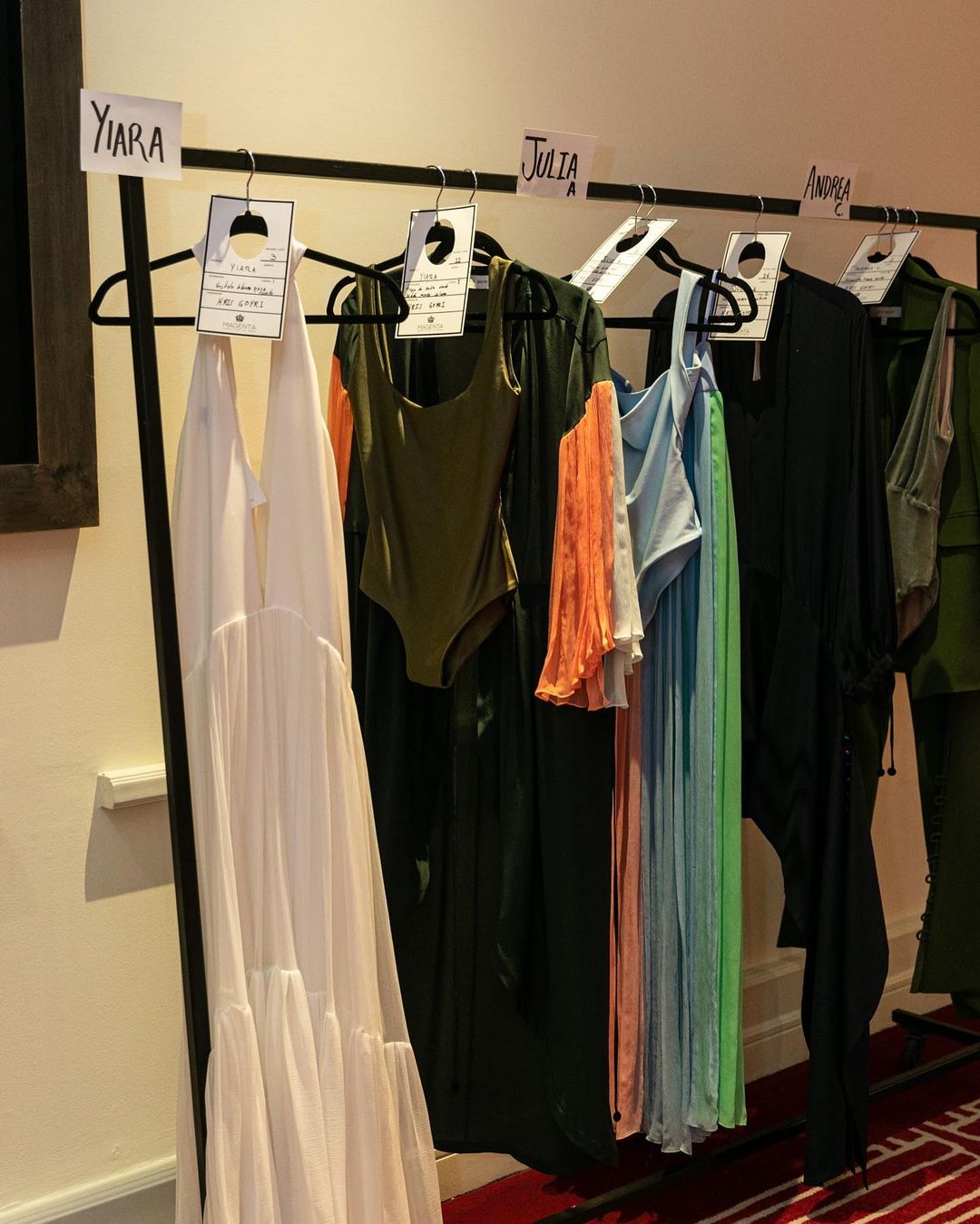 Es evidente que el diseñador mexicano nos cautiva cada vez más a través de su manipulación perfecta del círculo cromático. Además, nos sorprende con dos vestidos negros de los que me enamoré profundamente. Me encanta que Kris Goyri nos presenta un vestido blanco clásico, pegadito, strapless y manifiesta su personalidad al interrumpir la silueta recta con una tela delicada con vuelo.
It is pretty captivating how the Mexican designer manipulates the chromatic circle. Nevertheless, he amazes us with two black gowns which I fell deeply in love with. Also, I like that Kris Goyri introduces a classy white strapless dress and adds a touch of his personality by interrupting the rect silhouette with a delicate flowy fabric.
Adoro cómo Kris Goyri da la imagen perfecta y verdadera de cada mujer mexicana. Me siento muy orgullosa al contar con él como representante a nivel internacional del talento mexicano en la industria de la moda.
I love how Kris Goyri projects the perfect and real image of every Mexican woman. I am so proud of having him as an international representantive of the Mexican talent in the Fashion Industry.
Fotos: Fashion Week México
DESCUBRE: MIS SUSHI SPOTS FAVORITOS EN LA CDMX
XOXO