¡Hola! Las celebraciones se están transformando. Ahora, el ambiente es más cálido, más familiar y con menos invitados. Esto demuestra que cada amistad presente en el evento, es muy valorada. Las bodas dejan de ser sinónimo de una fiesta enorme y que el minimalismo se convirtió en el protagonista. Entonces, se recobra el sentido de formalizar el amor. Me encanta acompañar a mis seres queridos en momentos tan especiales. Además, me emociona bastante celebrar usando un outfit infalible de la nueva temporada de otoño. Te dejo cuatro looks imprescindibles para la ser la invitada mejor vestida de la temporada y siempre.
Hello! Celebrations have been changing their concept. The atmosphere is warmer and more familiar. Less guests are invited. Thus, every friendship present is truly valued. Weddings stopped meaning a huge party. Minimalism became the protagonist. Therefore, formalizing love recovers its significance. I adore being there for my loved ones in their most special moments. Also, I enjoy celebrating wearing the best outfit. I am very excited for the autumn season. Here are four amazing looks in order to be the best dressed guest.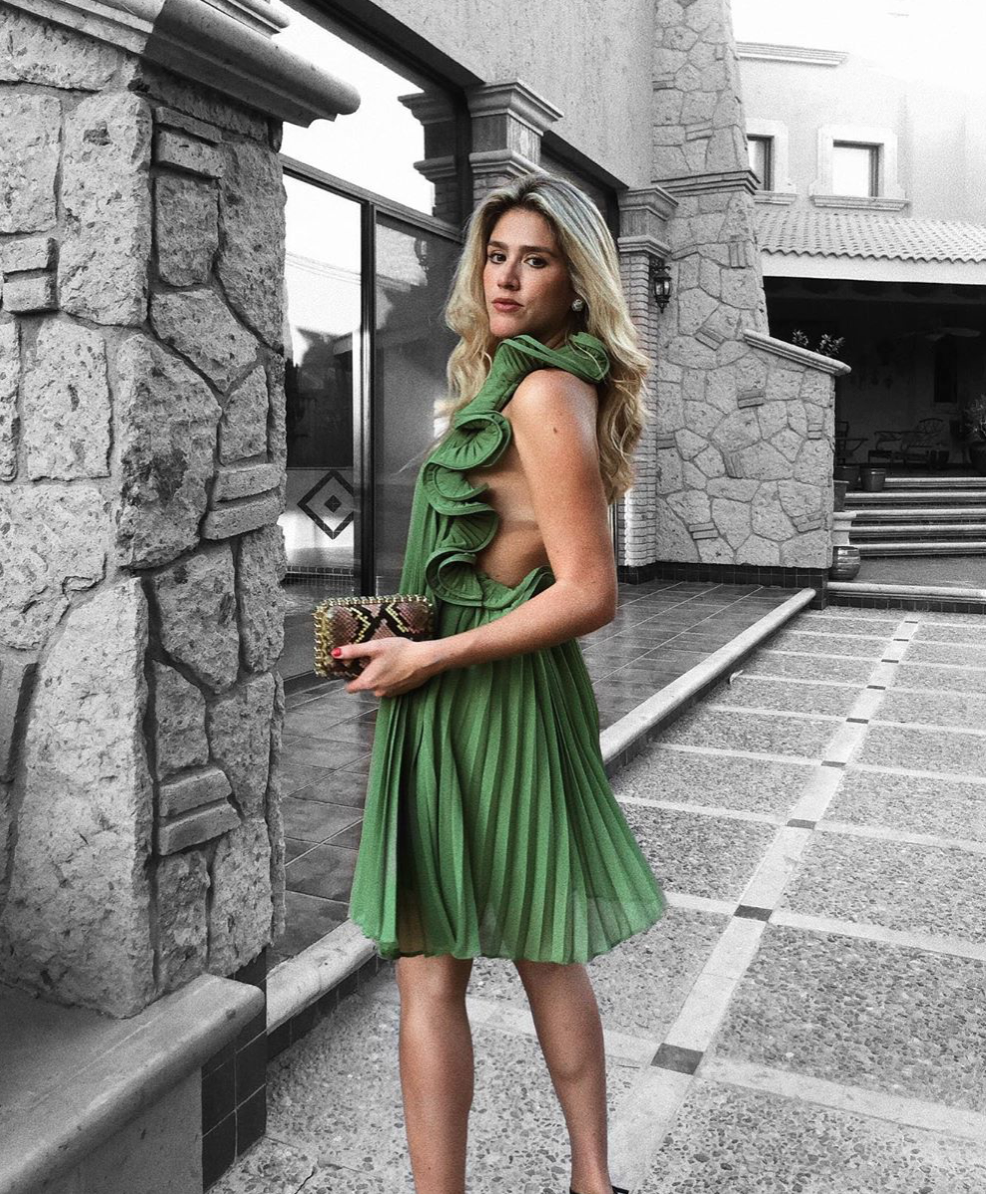 'Little Black Dress'
La silueta de este vestido me enamora con la seda de la mejor calidad.  Aprovecha usar un escote divino como este antes de que empiece el invierno. Destaca entre las invitadas al combinarlo con este juego de aretes fabulosos y un clutch. "Less is more", luce espectacular con este look y dale un toque final con unos labios rojos. 
I fell in love with the silhouette of this dress and the silk made with the best quality. Wear a divine deep V-neck dress like this one before winter begins. Stand out from the other guests by wearing it with this gorgeous pair of earrings and a clutch. "Less is more". Look fabulous in this look and give it a final red lip touch.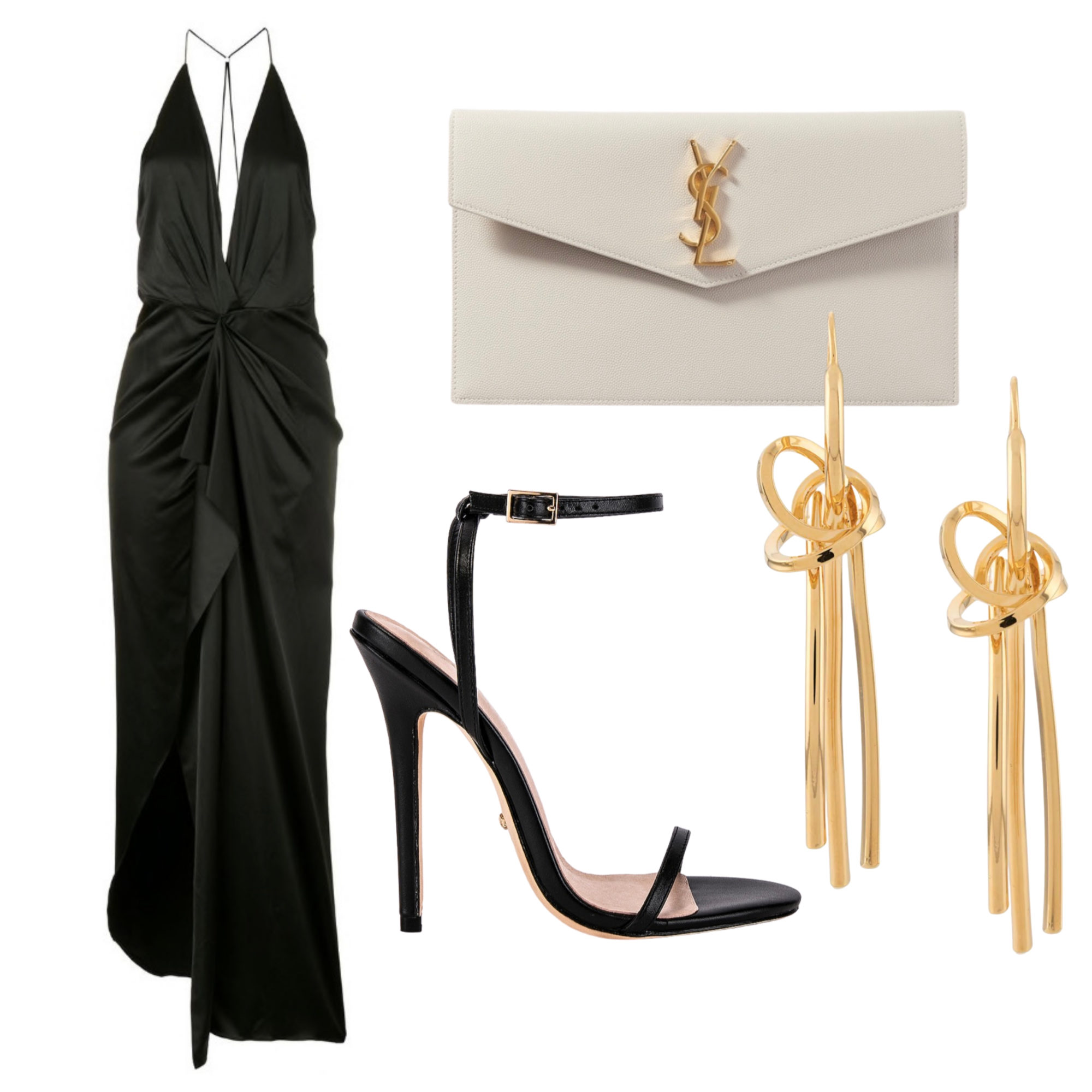 'Little White Dress'
Domina este look fabuloso con unos aretes de marca con alma mexicana como estos. Diviértete al conservar un look monocromático, especialmente en este color. Agrega diferentes texturas y obtendrás un outfit perfecto para el cambio de temporada de verano a otoño. Introduce sutilmente tendencias como estas lindas plataformas inspiradas en los 70's. Te darán un boost en las canciones de 'Saturday Night Fever' que pasarán toda la noche cantando.
Dominate an exquisite look with a pair of earrings from a brand with a Mexican soul such as these ones. Have fun creating a monochromatic look, especially in this color. Mix different textures and you will get yourself an outfit to die for; perfect for the season transition from summer to autumn. Subtly incorporate trends like these 70's inspired platforms. They will give you a boost of energy while dancing Saturday Night Fever songs all night long.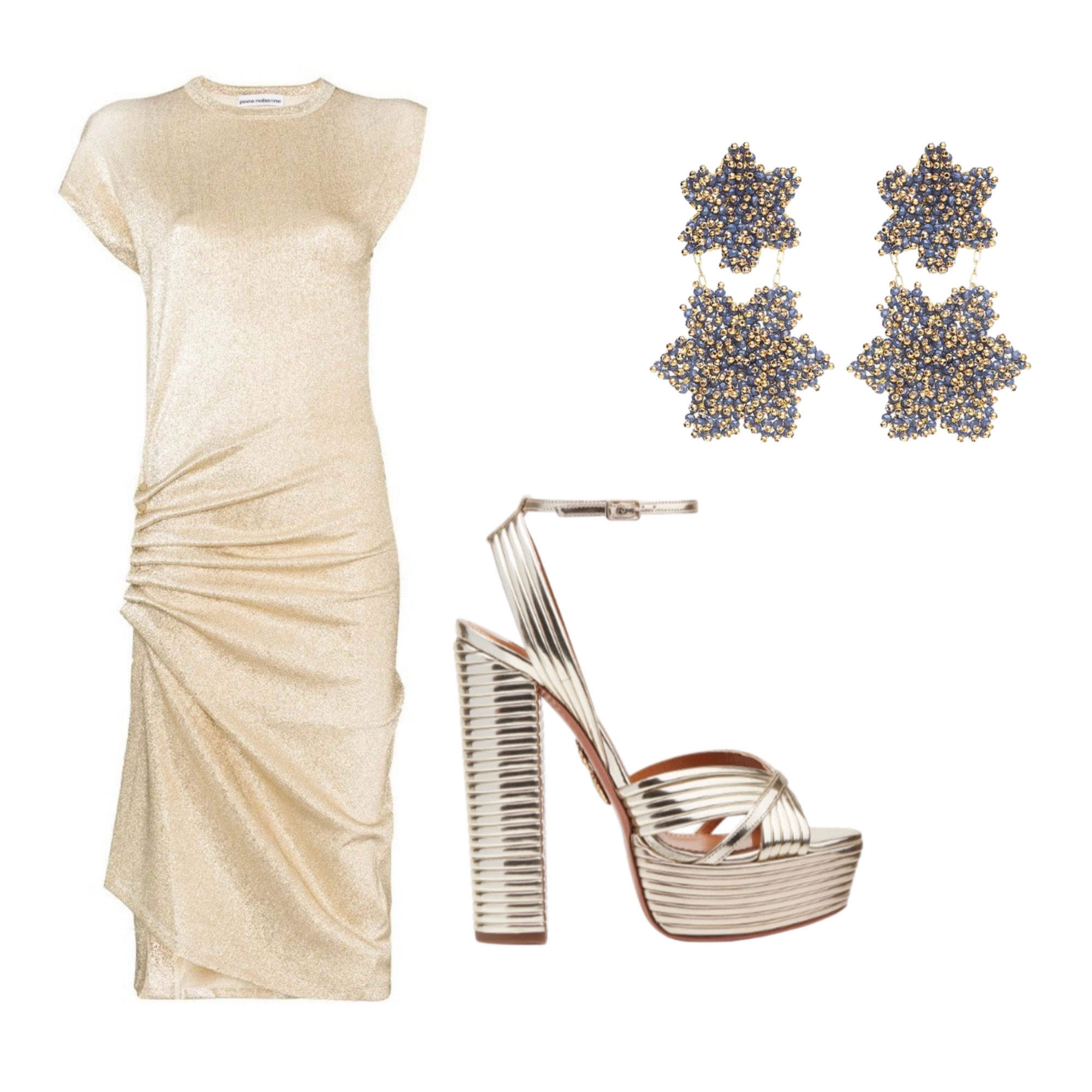 LEE MÁS: LAS PIEZAS 'STATEMENT' QUE DEBES TENER ESTE OTOÑO
Estilo militar
Elige un color de la paleta de colores otoñal y llévalo al máximo con complementos dorados. Te confieso que el color verde militar así como el tinto son de mis preferidos para esta temporada. Además, considero que son colores que favorecen cualquier tono de piel. Me fascina el escote de corazón con la tendencia de hombreras. Usa este look increíble, toma tu copa de champagne y brinda por momentos tan especiales como este.
Choose a hue from the autumn color palette and take it to the next level with golden extras. I must confess that military green and burgundy are my favorites for this season. Also, I think they go perfectly with any skin color. I am absolutely in love with the sweetheart neckline and the bold shoulder trend. Wear this incredible look, grab a glass of champagne and toast to happy moments like this one.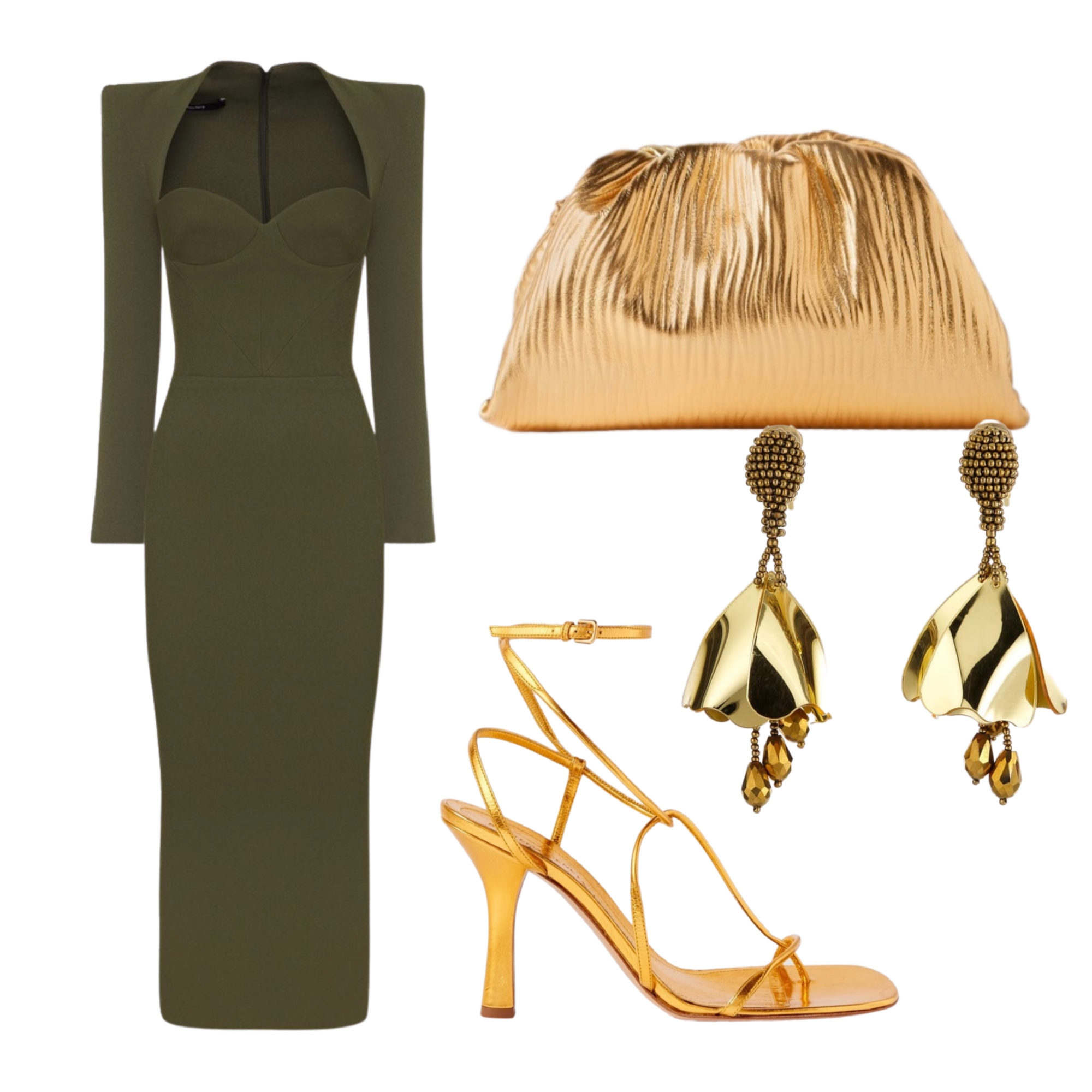 LEE MÁS: EL TRIUNFO DEL ESTILO MILITAR
Estilo casual
Un look lleno de vida como la celebración a la que acudes. El balance entre el corto del vestido y sus mangas largas te llevarán a disfrutar al máximo la fiesta y el ambiente otoñal. Te dejo una opción de estampado floreado y un poco más colorido; ideal para una boda de día. Enamórate de este outfit y sus aretes espectaculares. Goza bailando la playlist de canciones que tanto ambientan las bodas; toma a tu plus one y canta a todo pulmón 'La Chica de Humo' de Emmanuel.
An outfit full of life such as the celebration you are going to. The balance between the short cut of the dress and its long sleeves help you enjoy the party the most such as the autumn weather. Here is a flower printed and quite colorful option; ideal for a day wedding. Fall in love with this look and its gorgeous earrings. Grab your plus one and have fun dancing.
DESCUBRE: 3 'BLAZER LOOKS' INFALIBLES