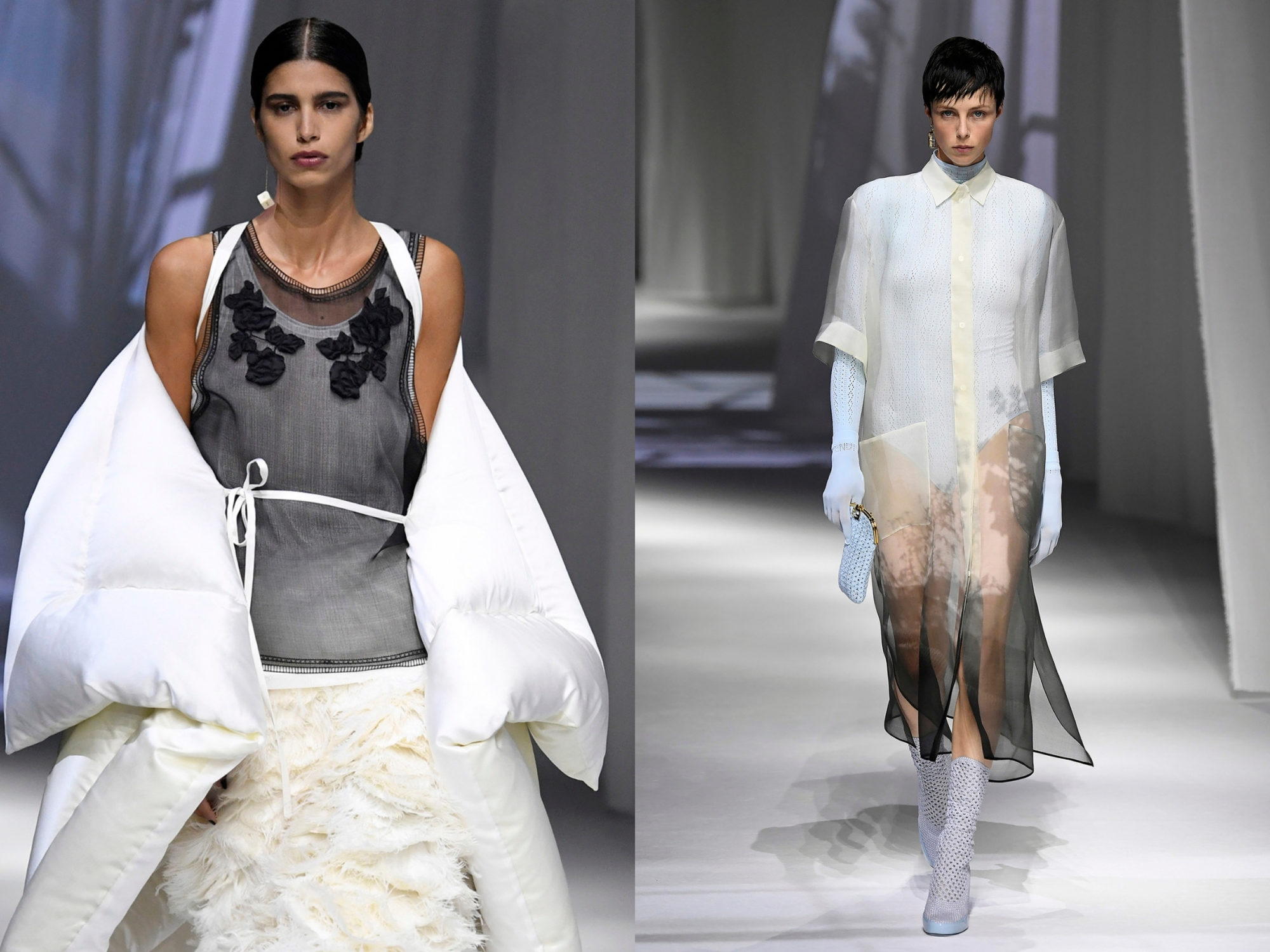 ¡Hola! El que fue uno de los primeros desfiles presenciales de la Semana de la Moda de Milán, comenzó con algunas fotografías tomadas por Silvia Venturini Fendi desde la ventana de su dormitorio, durante el confinamiento. Transcurrió con la presencia de modelos como Ashley Graham, Penelope Tree, Cecilia Chancellor, Paloma Elsesser o Jill Kortleve y finalizó con Leon Dame y Paloma Elsesser usando envueltos de satén y ropa de cama bordada con encaje.
Hello! What was one of the first face-to-face shows of Milan Fashion Week, began with prints of photographs taken during lockdown by Silvia Venturini Fendi from her bedroom window. It continued with the presence of models such as Ashley Graham, Penelope Tree, Cecilia Chancellor, Paloma Elsesser or Jill Kortleve and closed with Leon Dame and Paloma Elsesser wearing embroidered linens.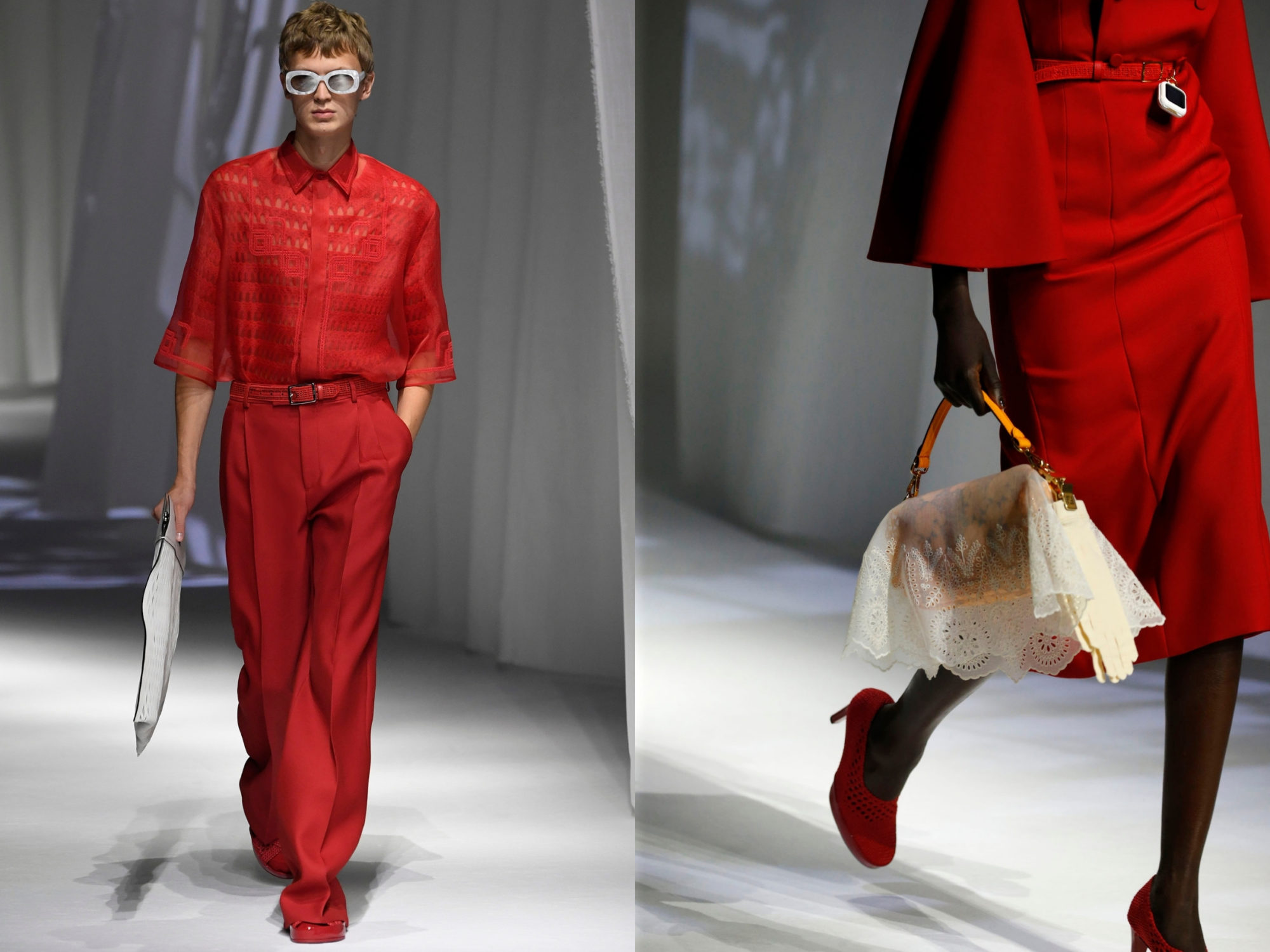 Esto me recordó a Karl Lagerfeld. Le encantaba la ropa de cama, tenía una gran colección.

– Silvia Venturini Fendi
This reminded me of Karl Lagerfeld. He loved bed linen, he had a big collection.

– Silvia Venturini Fendi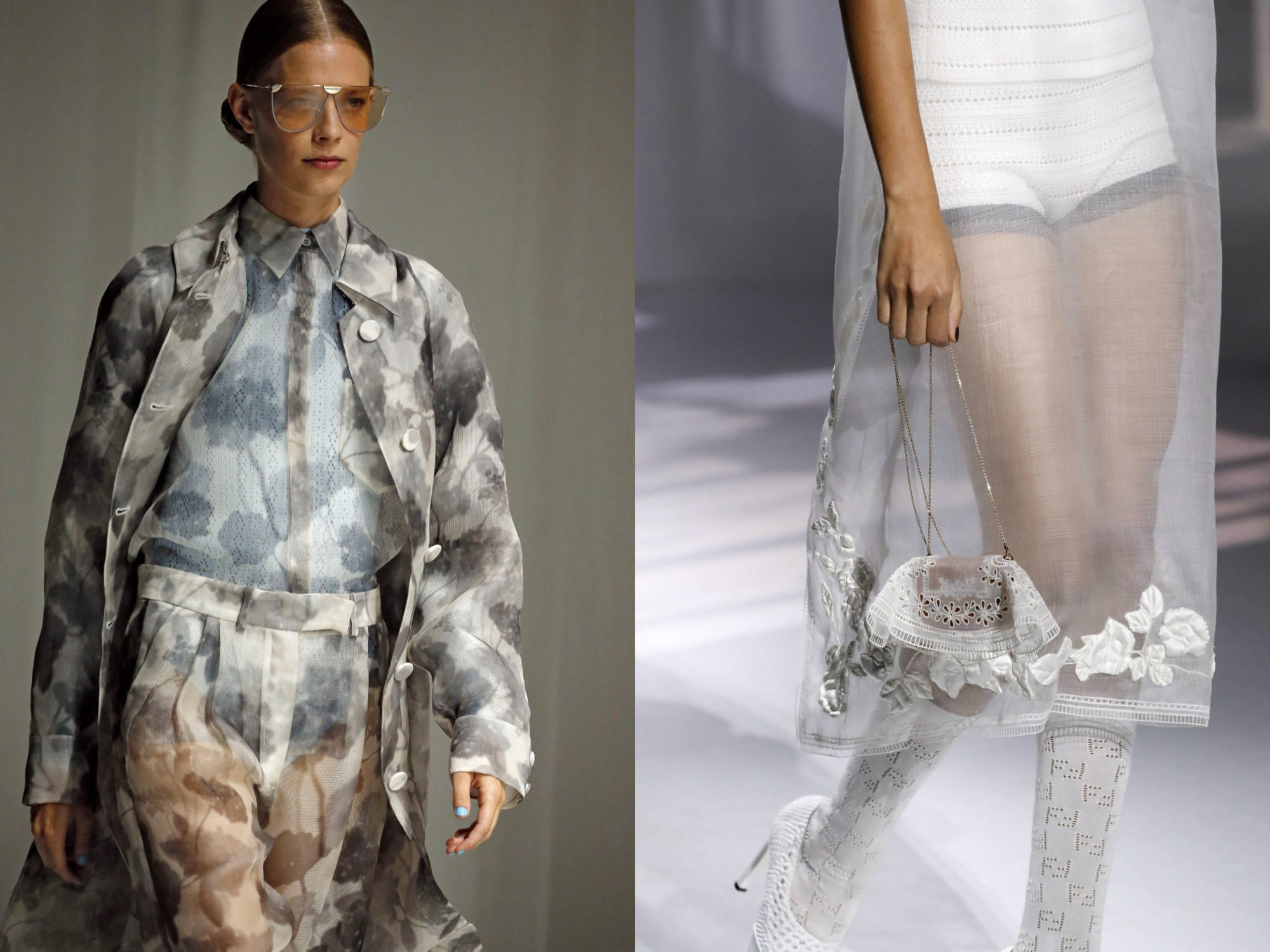 Esta colección representa la etapa de transición del káiser de la moda a Kim Jones, su nuevo director creativo, quien estuvo presente durante la pasarela. El amor fue el hilo conductor de una colección creada en medio del surrealismo y la intensidad de representó el encierro.
This collection marked a stage in Fendi's transition from Karl to Kim Jones, the new creative director, who was present during the runway. Love was the common thread of a collection created in the midst of surrealism and the intensity of it represented the confinement.
LEE MÁS: FENDI RECIBE A KIM JONES COMO SU NUEVO DIRECTOR ARTÍSTICO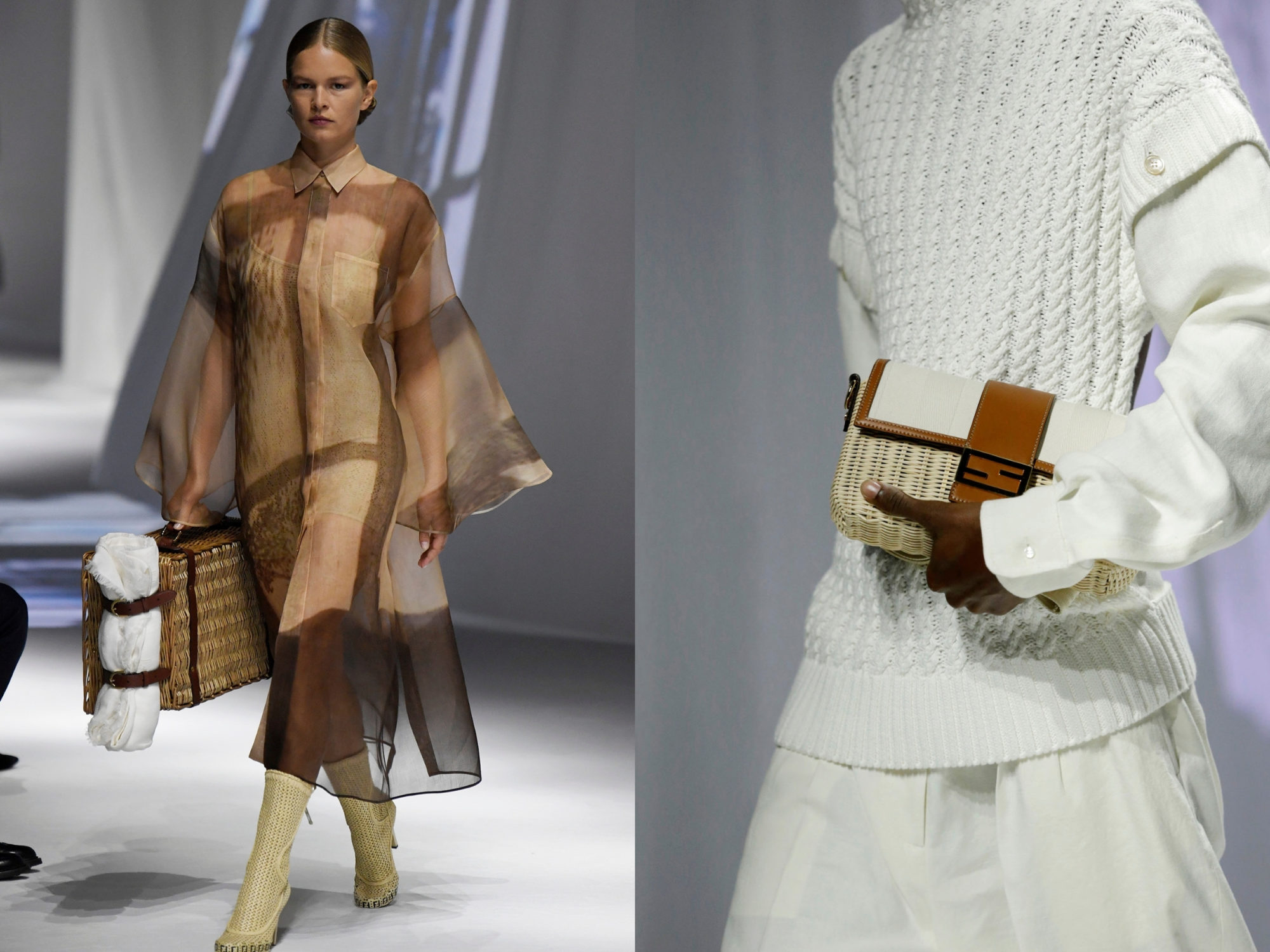 Pudimos ver conceptos o accesorios clásicos en nuevas como las clásicas bolsas, Baguette y Peekaboo. Ambas adornadas con una serie de aplicaciones diseñadas específicamente como ajouré trenzado, encaje hecho a mano o tejido hecho con sauce natural, inspirado en las canastas de los pescadores locales.
We were able to see past concepts and accessories in new versions such as Baguette and Peekaboo bags. Both adorned with a series of specifically designed applications such as braided ajouré, handmade lace and woven made with natural willow, inspired by the baskets of local fishermen.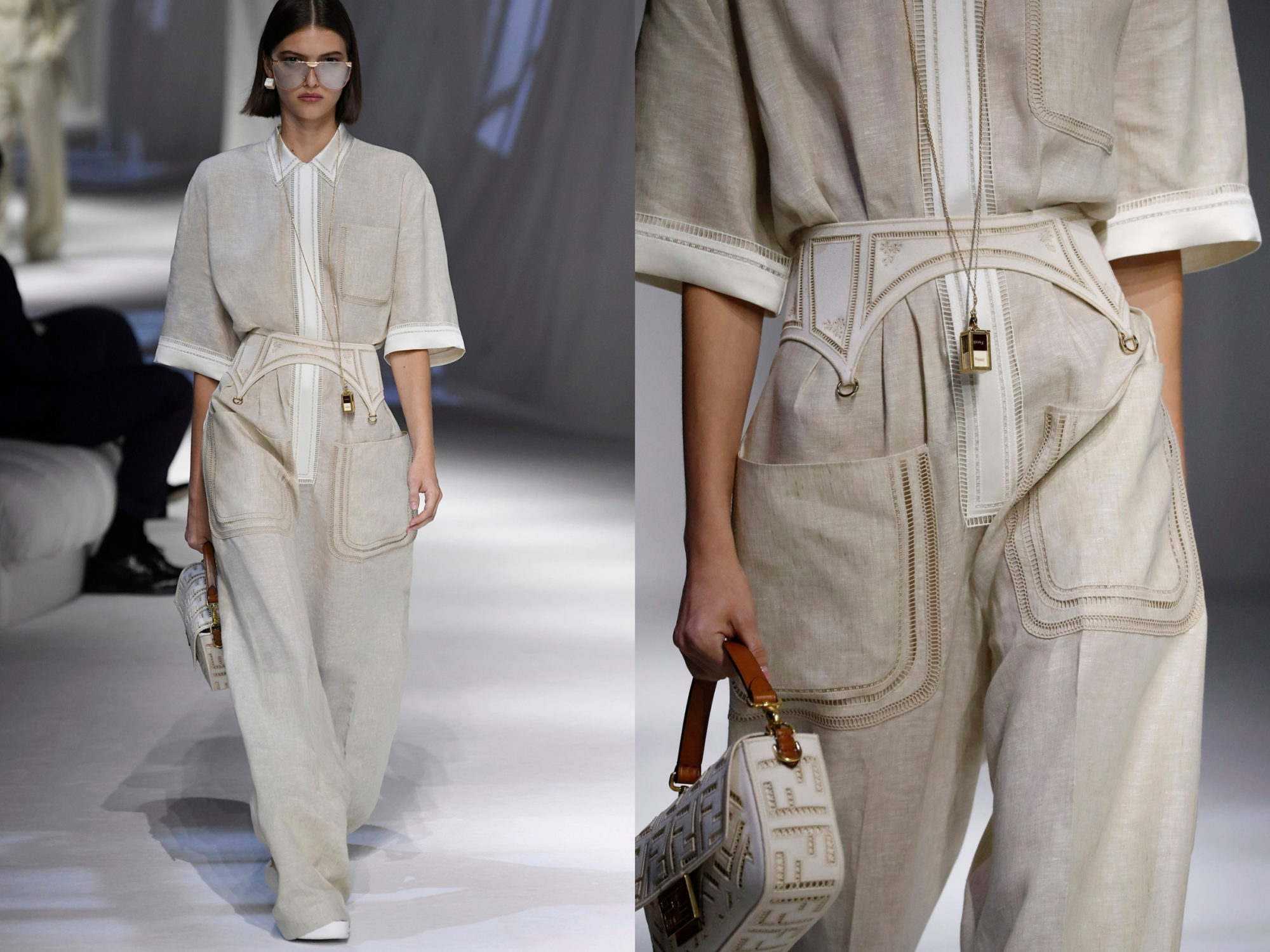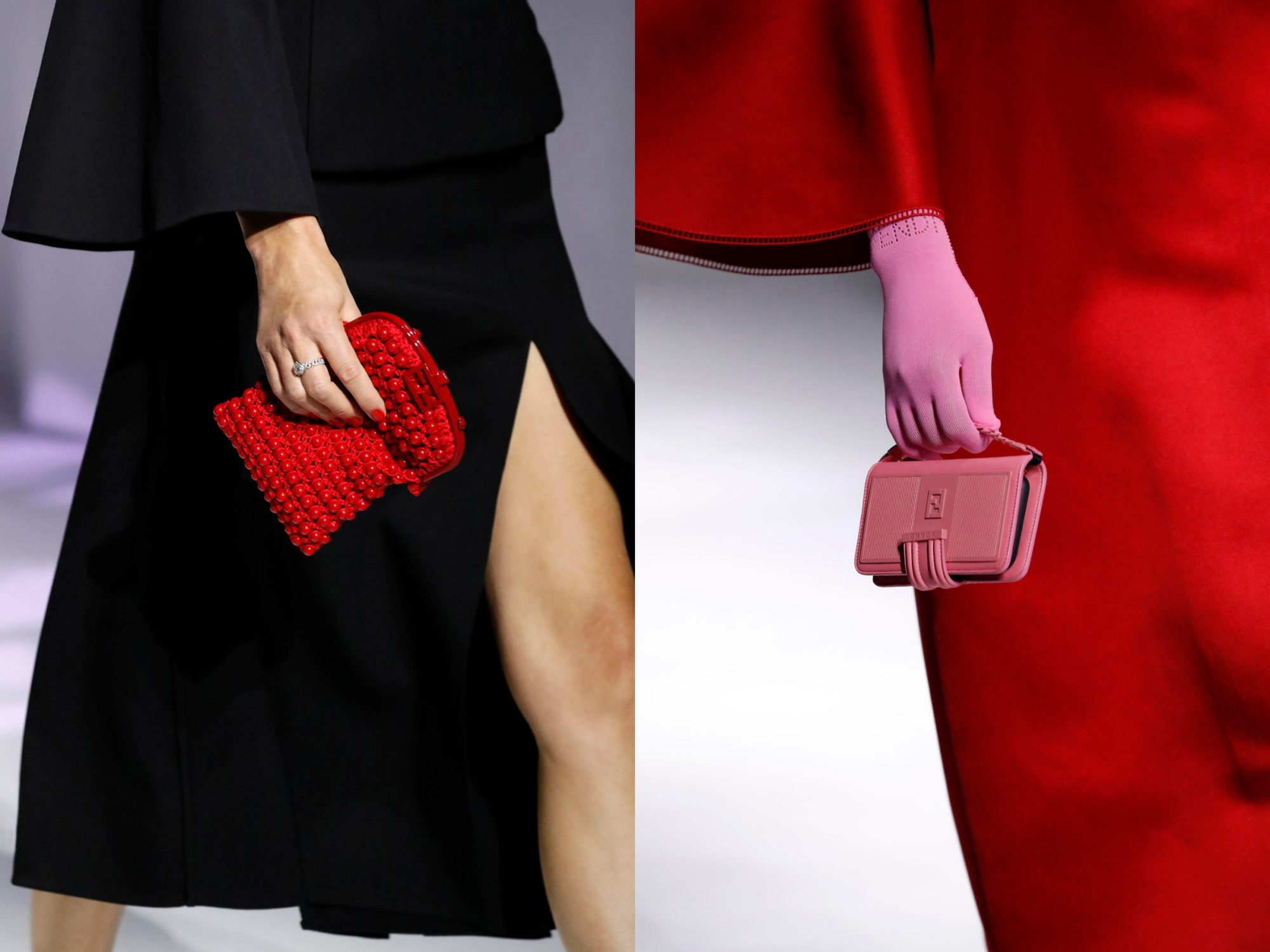 La ropa de estar, las pijamas y los caftanes fueron algunas de las prendas esenciales de la colección. Todas ellas vistas en versión unisex, ideal para hombres o mujeres. Gran parte de la colección es de lino apenas teñido pero bordado, tela que Fendi dijo haber elegido gracias a su simplicidad y sostenibilidad.
The loungewear, pajamas and kaftans were some of the essential items in the collection. All of them seen in a unisex version. Most of the collection is lightly dyed but embroidered linen, a fabric Fendi said it chose for its simplicity and sustainability.
LEE MÁS: 3 'BLAZER LOOKS' INFALIBLES
De lo más cool fue la invitación a la pasarela, que incluía un portafolio de imágenes familiares, la receta de pesto de limón de su abuela y dos paquetes de pasta con el logotipo de la doble F de Rummo.
The coolest thing was the invitation to the runway, which included a portfolio of family images, her grandmother's lemon pesto recipe, and two packets of pasta with the Rummo double F logo.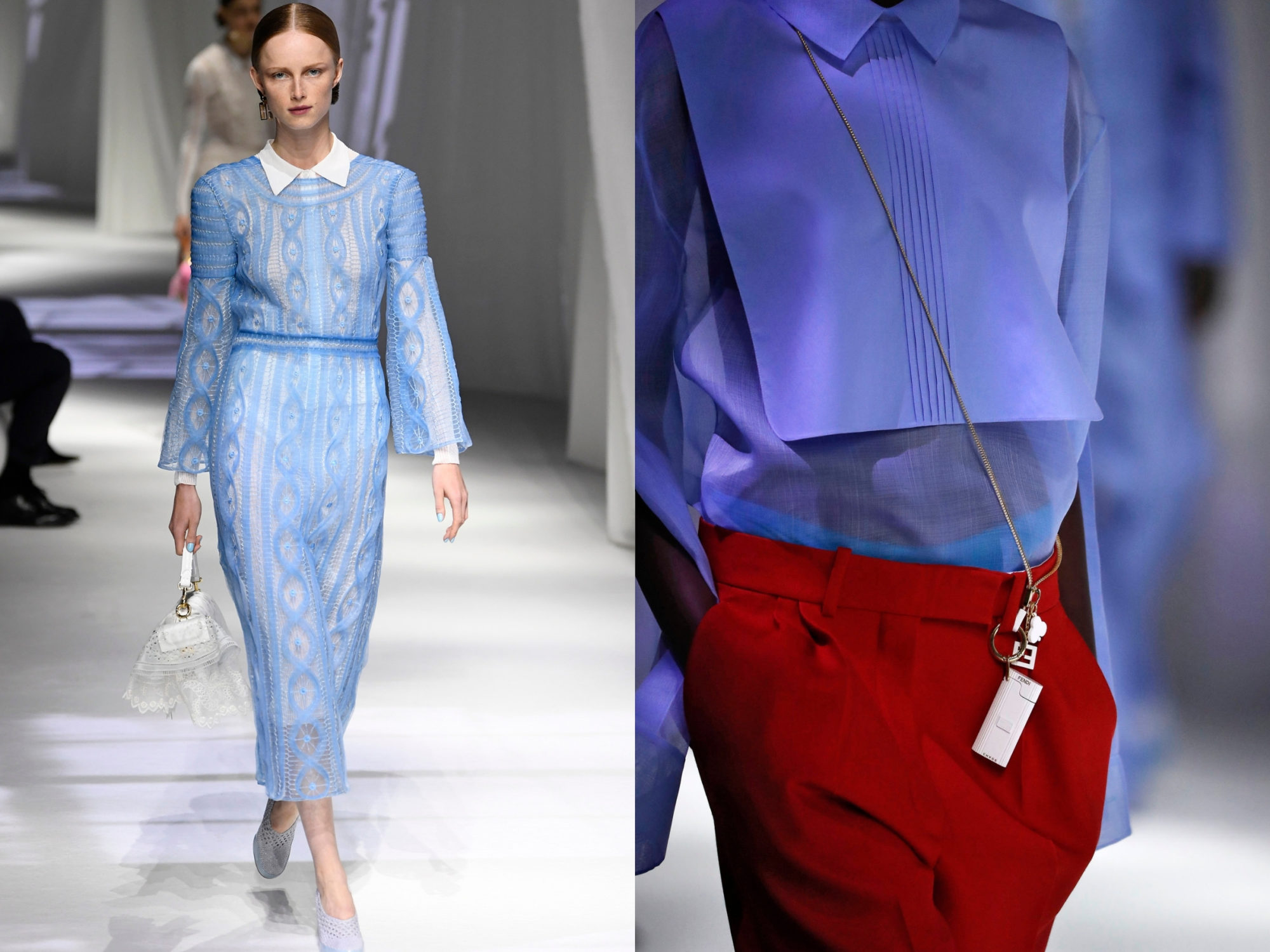 Quería hablar de valores. En este momento, hablar de moda no parece suficiente. Quería destacar lo que hay detrás y puedo decirte que hay mucho. En mi familia siempre le hemos dado un gran significado a lo que hacemos. Quise lograr prendas que sean del momento, pero que también sean parte de tu vida.

– Silvia Venturini Fendi
I wanted to talk about values. Right now, talking about fashion doesn't seem like enough. I wanted to highlight what is behind it and I can tell you that there is a lot. In my family we have always given great meaning to what we do. I wanted to achieve clothes that are of the moment, but that are also part of your life.

– Silvia Venturini Fendi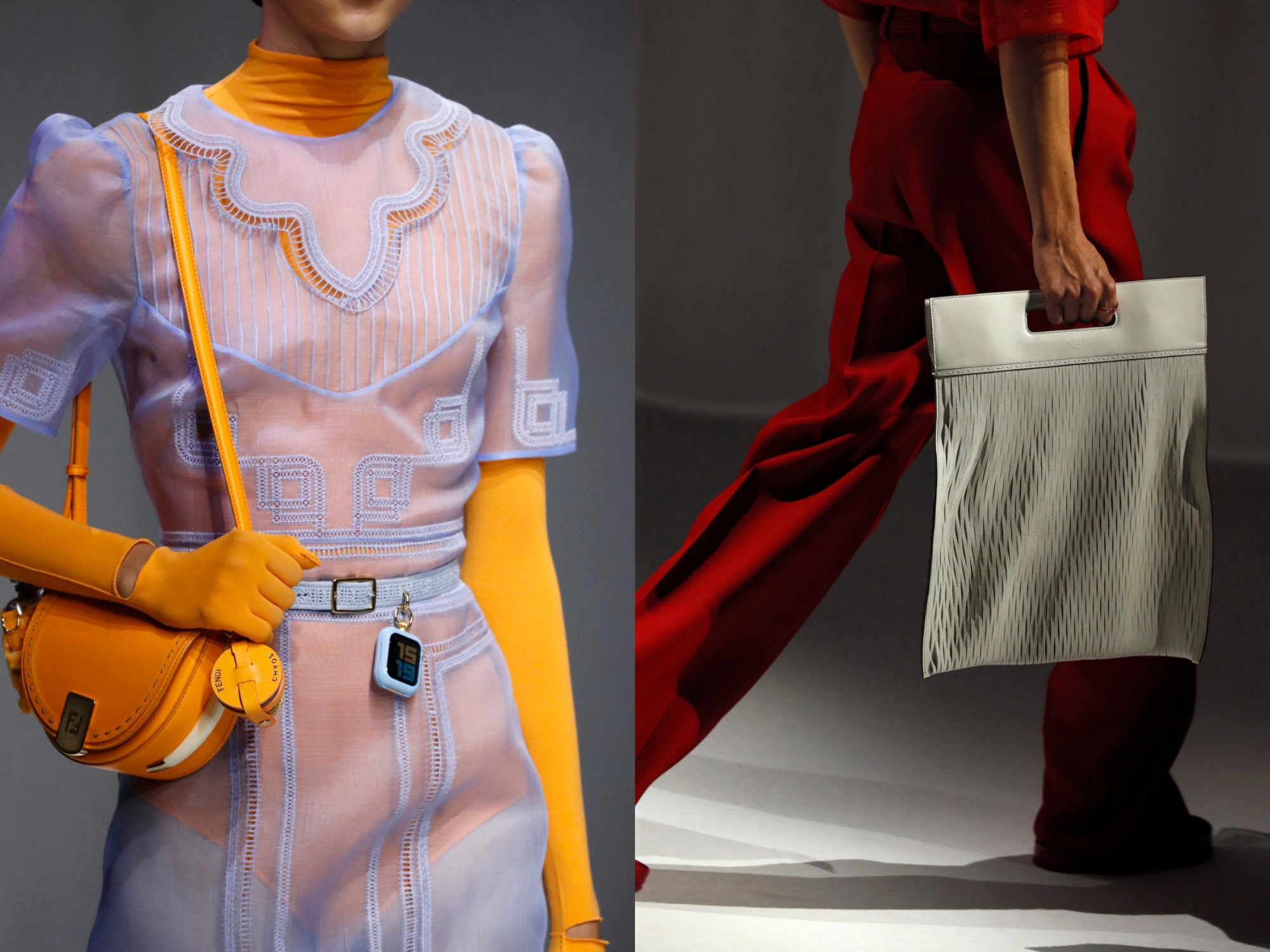 DESCUBRE: LOS VESTIDOS PERFECTOS PARA EVENTOS OTOÑALES
Al presentar ropa y accesorios con manifestaciones de la historia de Fendi, Silvia también mira hacia un futuro en el que ambos funcionan como recuerdos o sinónimo de una vida larga y fructífera.
By presenting clothing and accessories with manifestations of Fendi history, Silvia also looks to a future in which both function as memories or synonymous with a long and successful life.
Con amor,
XOXO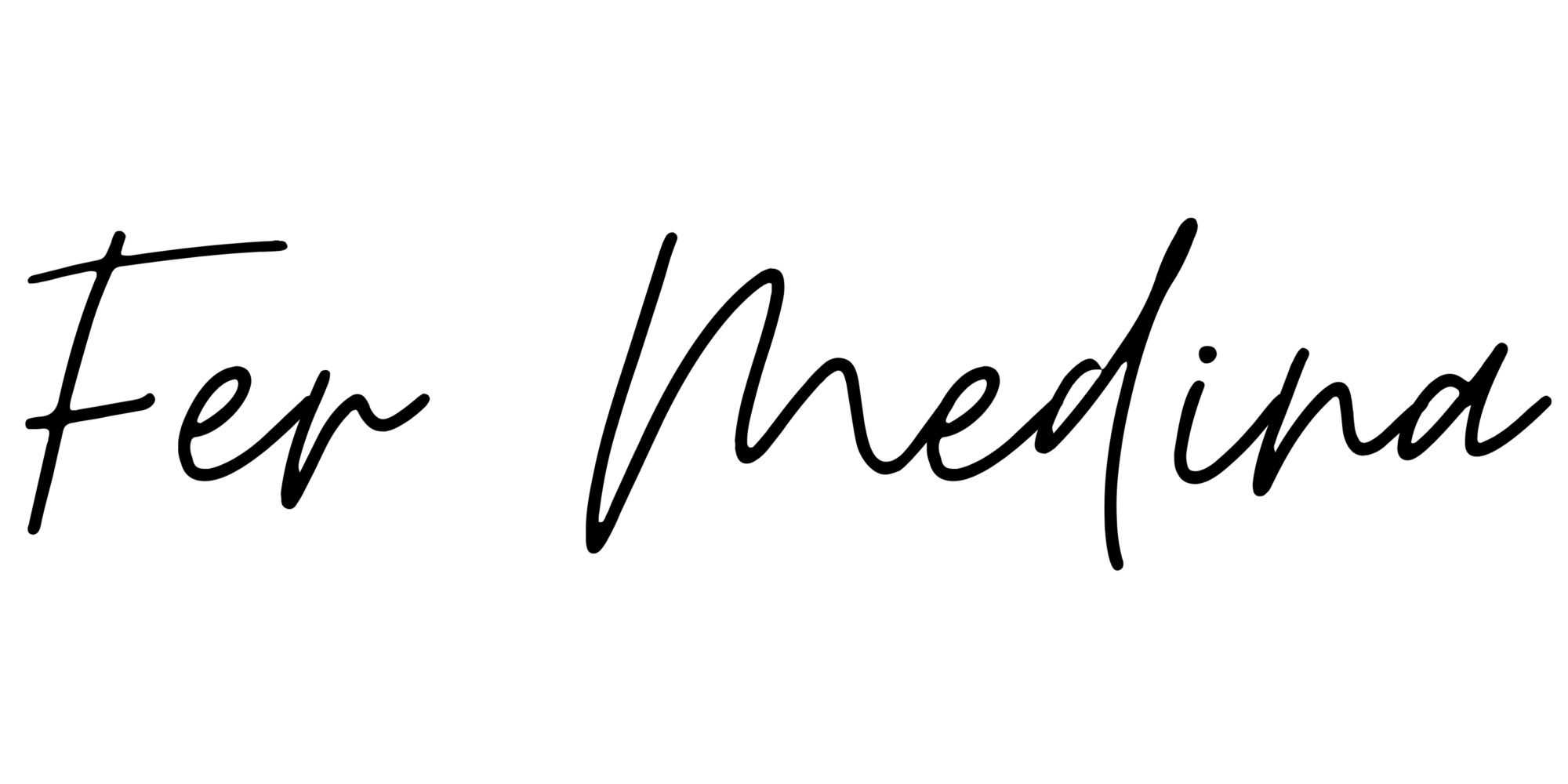 Fotografías: Cortesía Fendi