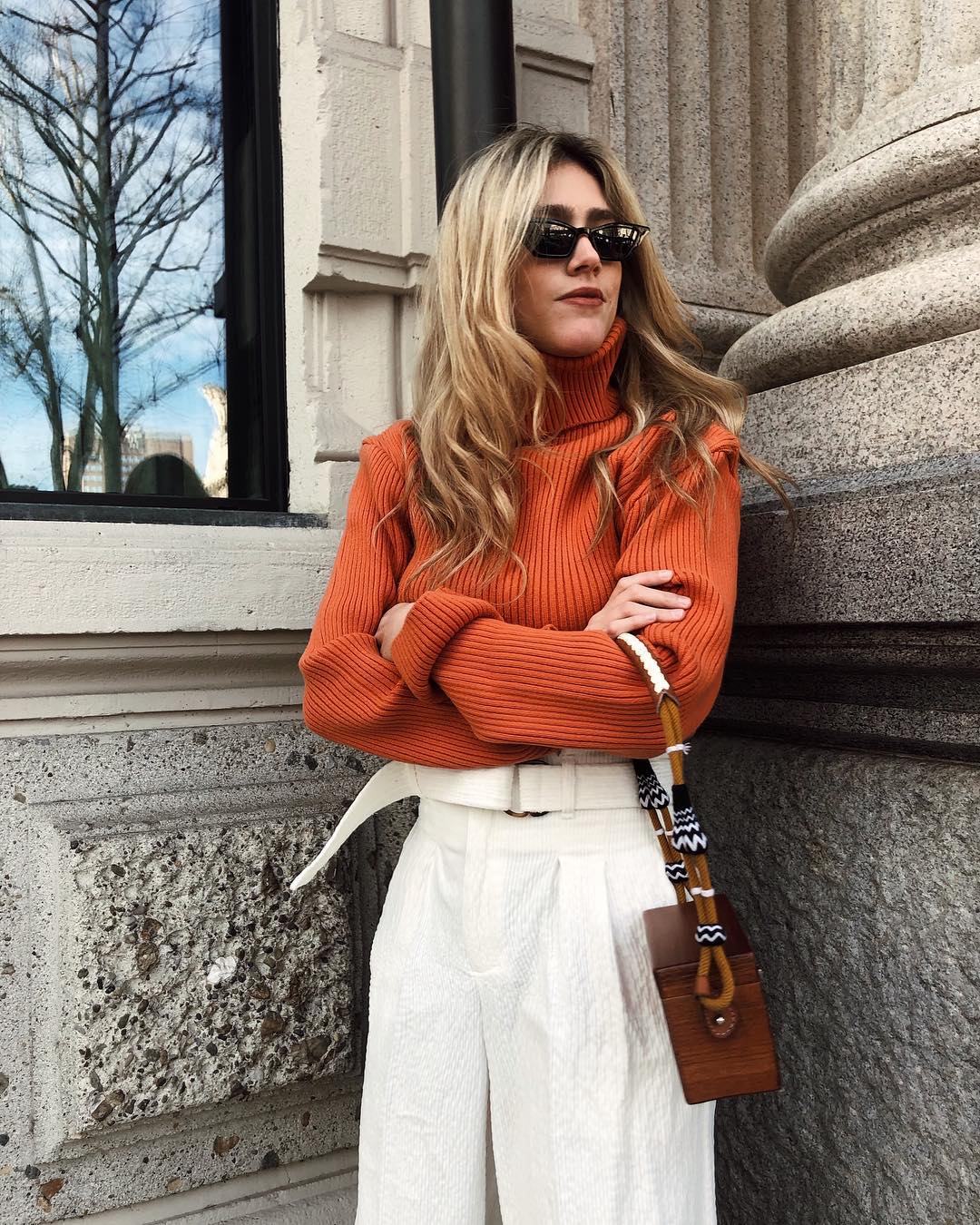 Estoy totalmente enamorada de este look, sin esfuerzo pero elegante al mismo tiempo. Para este outfit opté por un suéter texturizado y pantalones blancos de cintura alta. Más aún, resultó el complemento perfecto para mi bolso Aurelia.
Aurelia es una marca mexicana enfocada en entregar piezas únicas. Ésta es una estructurada confeccionada en madera y completada con una borla decorada.
---
I'm totally in love of this look, it seems effortless but chic at the same time. For this look I opted for a textured sweater and high waisted white pants. More so, it resulted the perfect match to my Aurelia bag.
Aurelia is a Mexican brand focus on delivering unique pieces. This one is a structured one confectionate in wood and complete with a decorated tassel.