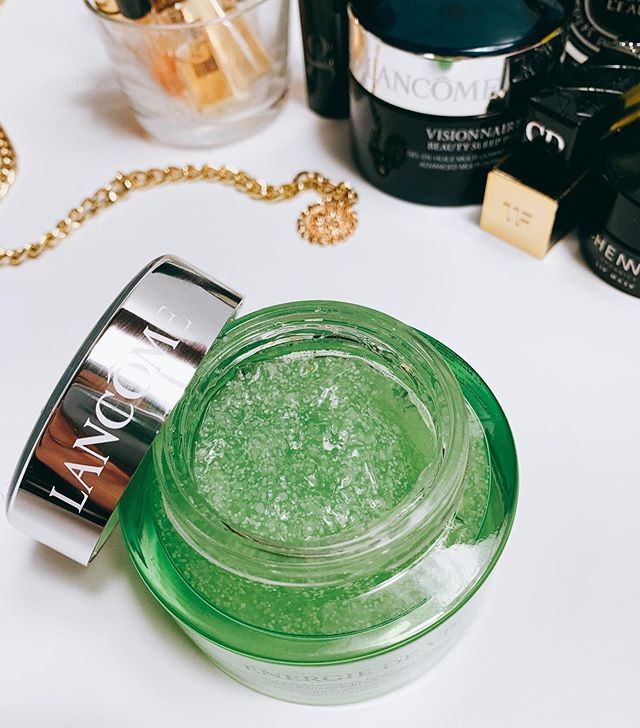 Lancôme ft. Roxy Loves Beauty ha lanzado una mascarilla facial exfoliante 2 en 1 que hidrata y exfolia la piel en menos de 5 minutos para una piel purificada, lisa y brillante.
Esta máscara exfoliante 2 en 1 proporciona lo mejor de ambos mundos: hidratación con una exfoliación suave pero efectiva para la piel que se purifica al instante, más fresca, más suave y más radiante. Su textura fresca está formulada con glicerina hidratante, perlas de jojoba y piel de limón. La piel se sentirá más hidratada, los poros se verán reducidos y la textura de la piel será más refinada.
Para obtener estos resultados, aplique la máscara sobre la piel limpia. Deja actuar durante 3 minutos. Después de 3 minutos, masajea el producto en la piel, enjuague con agua y sigue con tu rutina habitual de cuidado de la piel. Puedes usarla hasta dos veces por semana.
¡También es genial para los labios! Aplícala siguiendo los pasos anteriores y seguido de tu producto labial favorito. Y recuerda, ¡cuidar nuestra piel siempre debe ser una prioridad!
---
Lancôme ft. Roxy Loves Beauty have launched a 2-in-1 exfoliating face mask that both hydrates and exfoliates the skin in under 5 minute for purified, smooth, glowing skin.
This 2-in-1 exfoliating mask provides the best of both worlds: hydration with a gentle yet effective exfoliation for skin that is instantly purified, fresher, softer, and more radiant. It's fresh texture is formulated with hydrating glycerin, jojoba pearls, and lemon peel. Skin will feel more hydrated, pores appear reduced, and skin's texture is more refined.
To get this results, apply mask on clean skin. Leave on for 3 minutes. After 3 minutes, massage product into skin, rinse with water, and follow with your usual skincare routine. Use up to twice a week.
It is great for lips too! Apply using above steps, and follow with your favorite lip product. And remember, taking care of our skin should be always a priority!